10 Growth Strategies For Today's Changing Landscape, According To Top Business Experts

Gerardo Gonzalez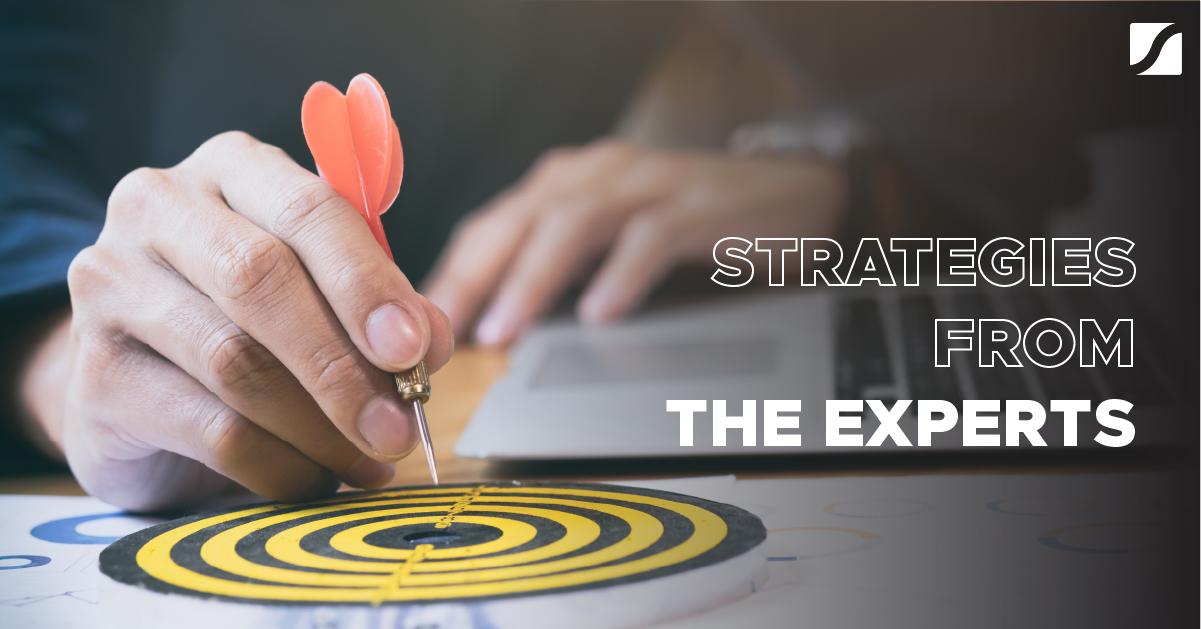 As the world adapts to a new pandemic-shaped landscape, the path to growing your business will take some twists.

Business leaders at all levels will have to discover new steps to take to navigate the new challenges that this brings. To bring in some certainty, we've turned to some of the world's top business experts to get their take.

We asked these 10 thought leaders what they're seeing in today's business environment — and what they recommend that business leaders, executives, and entrepreneurs do to put their companies on track for growth.

Their recommendations run the gamut, ranging from inspiring your team, changing your sales approach, redesigning your process and structure, and to simplifying people's lives.

It's a broad range of ideas, shaped by their own professional experiences. Here's how you can use them guide your path to successful business growth.



Business Growth Strategies — From The Experts



Let's take a deeper dive into some of the innovative strategies of each of our business experts — and discover how to drive growth in today's business landscape.



Business Operations
1. Humanize Your Processes
Hilary Corna, host of the "UNprofessional" podcast, is an advocate of the human-focused approach for how to grow your business.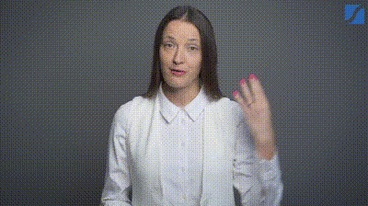 "Tech implemented with poor processes only amplifies poorly designed operations. It's like shooting yourself in the foot."

Digital transformation leads to dehumanizing experiences for employees and customers, she says.

When Corna was a senior leader with Toyota, the mantra was that frontline staff understand the customer best — better than leadership.

That's why she recommends an approach to humanizing your business that starts with asking employees, "Where are we currently treating our people like robots? Where are we creating dehumanizing experiences that are making people dislike us? Your employees know but are afraid to say it."



2. Inspire Your Team
Lance H.K. Secretan is a bestselling author, Number 4-ranked leadership coach in the world, and CEO and founder of The Secretan Center.

He advises that business leaders resist the urge to simply focus on tools to "squeeze greater productivity from employees."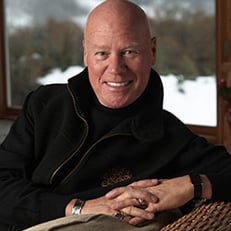 Instead, he says, "compassion, support, heart-centered listening, hope, flexibility, and, most important, inspiration" should be the order of the day when leading. He points to questions he receives through his weekly YouTube leadership videos as evidence of the current mood.

"We are slowly emerging from a painful period in which we are grieving for the things in life we have lost — social interaction, sports, arts and culinary pleasures, and family connections. And some are even grieving for the loss of their businesses, or worse, their loved ones," Secretan says.

"Conscious leaders understand this, and they are not leaning insensitively and selfishly on employees with new leadership models or task-oriented urgings, because that's not what employees need most at this time."

Secretan likens inspirational leadership to encouraging people to diet. "I don't need anyone to tell me that I need to diet or give me a new program for doing so. What I need is to be inspired to diet. I already know how to do it. I just don't want to!"

For most employees, it's the same with productivity: They know what it takes. They just need inspiration.



3. Redesign Your Framework
Tamsin Woolley-Barker is an evolutionary biologist, anthropologist, biomimic, and bestselling author.

She says that today's business climate calls for a "complete redesign of process and structure."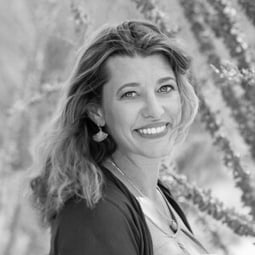 According to Woolley-Barker, to effectively conduct a redesign, a business should "align process and structure with the way humans actually adapt to change."

Woolley-Barker has cited Charles Darwin's theories about the survival of species, noting that those who survive are those that are the most responsive to change. With that in mind, she has written, businesses must evolve.

She has written to the effectiveness of "collective intelligence, distributed leadership, reciprocity, and unique ways of regenerating value."



Sales and Marketing
4. Strengthen Your Brand
Deb Gabor is the bestselling author of Branding Is Sex and Irrational Loyalty and CEO of Sol Marketing. She says there's no going back from the environment the pandemic has created.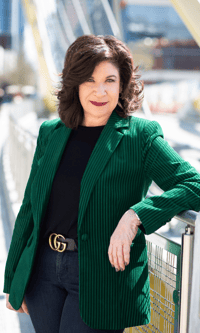 "Human beings have been fundamentally changed by their experience of the last 15-plus months. That means there's never been a better time than today for leaders to focus on shoring up the strategic foundation of their brands."

The world's top brands invoke what she calls "irrational loyalty," where customers become so bonded to a brand that to choose an alternative would feel like "cheating."

She offers the following 4-step plan for building a winning brand:


Define and target the Ideal Customer, the one for whom your brand is perfectly suited — your brand's champion.


Become part of that Ideal Customer's identity by asking, "What does it say about the customer that they use our brand?"


Don't settle for different; be unique. Ask yourself, "What's the one thing that customers get from us that they can get from anyone else?"


Elevate your customer's self-concept by answering the question, "How does our brand make the customer the hero in his or her own story?"

"Every business leader should think about going through the process of defining or validating their brand for today's world. The best brands in the world are not just different; they're singular."

5. Divide Sales Functions
Caryn Kopp is chief door opener of Kopp Consulting, co-author of the bestseller Biz Dev Done Right, faculty member of Gazelles Growth Institute, and sales messaging coach of Scaling Up Coaches worldwide.


She encourages a different approach to sales that facilitates "accelerated, consistent, and profitable growth."

Traditionally, Kopp says, sales includes hiring someone to land large accounts. That person then must cultivate this new relationship by closing and growing the accounting. "This focus," she says, "leaves little time for creating additional top-of-funnel sales opportunities, which, in turn, can cause an unintentional slowdown in ongoing revenue creation."

A more efficient way to handle the sales process is to divide it into separate functions:


Door opening

Attending meetings/closing sales


Servicing/growing accounts
A different person — internal employee or outsourced seller — can perform each of these functions.

In the case of an outsourced seller, Kopp says, the most successful partnerships happen when that seller's experience levels match the experience levels of their prospective customers.



Professional Growth and Development
6. Never Stop Learning
Arnie Malham, author and founder, BetterBookClub, advocates for driving business growth by creating what he calls Raving Fans. And growing through learning can help business leaders make this happen.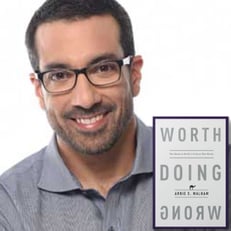 The creation of Raving Fans is a concept Milham says he's believed in since reading about it in Ken Blanchard's book of the same name years ago — and one he continues to see affirmed in stories like that of Rackspace.

Malham says, "I watched Rackspace grow its business with its Fanatical Support campaign in the early 2000s. The time-tested truth is that existing clients talk to potential clients. From my perspective, what they say about my business is the only story that matters."

To develop this strength, Malham says, "my go-to strategy has always been 'Grow or be fired!' I've always told our team members, partner vendors and even our clients the very same words, and I have always held myself accountable to this concept. Ask questions, read books, absorb content, meet people, and grow (or be fired)."


Finance and Value Management
7. Understand Your Financial Story
Alan Miltz is the co-founder of Cash Flow Story and co-author of Scaling Up, Cash component. He says cash has never been more important to a business.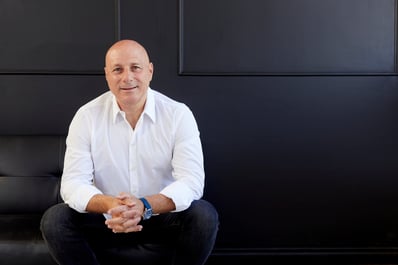 "Revenue is vanity, profit is sanity, and cash is king or queen. A company can survive with decent people, decent strategy, and decent execution. Run out of cash, however, and it's game over."

Miltz describes a 4-chapter approach to understanding a company's finances, with the management team being responsible for the first 2 chapters. The 4 chapters are:


Chapter 1: Profit (Most companies focus only on this chapter, Miltz says.)

Chapter 2: Working capital (accounts receivables, inventory, and accounts payable)

Chapter 3: "Other capital" (What he calls the rest of the balance sheet)

Chapter 4: Cash flow

Just as everyone in a sporting event must know the score, Miltz says, your business' leadership team must know a business' financial story and "the levers they can manipulate to improve its profit, cash, and valuation."



Business Strategy
8. Define Your One Thing
Michael Drew, founder, Promoteabook.com, understands the value of zeroing in on one focus. After all, his business' website describes the laser focus of its work like this: "We're about you, your book, and the bestseller lists. Period."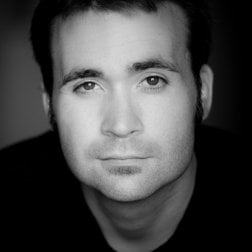 The results speak for themselves: As of spring 2020, his company had created more than 100 bestsellers.

Drew tells us of the value of business leaders, executives, and entrepreneurs "defining their one thing and driving with/towards it."

To do that, he says, business leaders should follow this process:


Define your outcome.

Let the outcome dictate the strategy.

Allow the strategy to dictate the tactics.


9. Be A Force For Good
Oksana Esberard is a wellbeing strategist, meditation master, bestselling author, speaker, and founder of SattvaMe.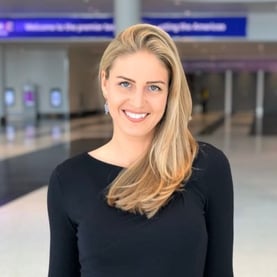 She recommends moving beyond what she describes as "the narrow frame of mind and collective culture: Money = Happiness" to attract the best-fit customers and team.

Esberard says business leaders, executives, and entrepreneurs should "make sure business starts with a strong WHY and PURPOSE that serves the grander good and humanity. That way it's not growth for the growth's sake, but building the legacy and impact through the business."

To work toward this goal for a business, she says, start by considering its purpose (WHY), which will inspire its core values (HOW). Team skill set and customer demand will drive the WHAT of the business.

Esberard recommends working "from the HEART, meaning, 'What emotions are you after at the end?' and then backing up execution by the higher states of consciousness, meaning living and doing businesses as a contributing positive force for good."



10. Remove People's 'Friction'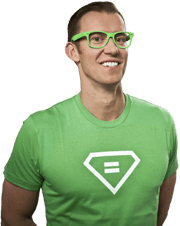 Erik Qualman is a 5-time Number 1 bestseller and founder of Equalman Studios. He says "removing friction is the new black" for business leaders.

"Friction removal," he explains, "is not only for their customers but also their partners, employees, and beyond."

He gives the following examples of services and processes that remove friction for people:


Grocery delivery — removes the "friction" of driving and shopping

QR codes that link to restaurant menus — removes frictions such as waiting for a menu,

inability to increase the size of the text font, and the need to sanitize the menu



Virtual or hybrid work — removes frictions like navigating traffic and paying for gas

Discovering ways to effectively remove friction requires focusing not on what a business will do, but what it will not do. "What are you willing to pass on so that you can focus your attention on the bigger prize?" he says.



Strategies for Today's Business Environment — Summing Up



Today's new world, our 10 business experts told us, provides the perfect opportunity to:


Humanize your processes.

Inspire your team.

Redesign your framework.

Strengthen your brand.

Divide sales functions.


Never stop learning.

Understand your financial story.



Define your one thing.


Remove people's "friction."

Become a force for good.



What Are Your Top Business Growth Strategies?
Now, we'd love to hear from you: Are you following any of the innovative strategies from our 10 top experts?

What other business growth strategies are you employing in today's environment?

Let us know in the "Add a comment" box below.