Every organization wants to grow its business to achieve new heights. However, the things you need to do in order to scale vary based on your stage of growth.

Mid-market companies that have passed the start-up phase require new tools and frameworks that allow them to efficiently scale up, while companies that have passed the scale-up stage need to implement exponential growth strategies that will propel them to become the market leaders of their industries.

At Growth Institute, we offer a variety of different programs to address the different stages of business growth including our signature Scaling Up Master Business Course with Verne Harnish and the popular Exponential Organizations with Salim Ismail.

When these two methodologies are combined, you can build a robust vehicle for rapid growth. Let me share the success story of Xavier Ginesta, Chairman of Voxel Group - and an alumnus of Exponential Organizations and a fanatical follower of the Scaling Up Methodology.
The Culture Shock Between A Start-Up and A Scale-Up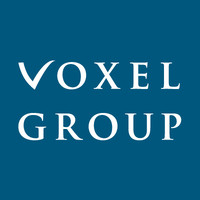 Voxel Group is an organization based in Barcelona, Spain, that is pushing boundaries in B2B ePayments, eInvoicing, and VAT refund Technology.

The company began by selling wine online during the internet boom, and over the years it evolved to become an electronic billing and payments platform for the travel industry. Today, they are the industry leader.

Xavier Ginesta was one of the three co-founders of the company and has led Voxel Group's growth as CEO and Chairman until four years ago when he stepped down to focus on his new role in long-term strategic business development.

Around the time Xavier entered the strategic business development role, Voxel Group was experiencing a shift. The company was growing at a significant pace and when they reached almost a hundred people, they began experiencing cultural derailment.

The culture had dramatically changed from when they were just a trio of co-founders and new people were hired in rapid succession to firefight the problems that come with rapid growth. However, without a proper strategy to scale up, Xavier realized that they had ended up hiring a lot of people that were misaligned with the culture he aspired for.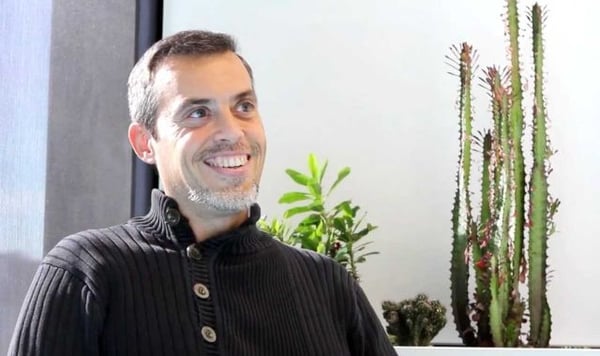 Xavier knew he needed to address the fragmented culture within the organization and align his team in order for Voxel Group to efficiently scale in the direction he wanted.
Using the Scaling Up Methodology to Align the Team for Business Growth
When someone recommended Verne Harnish's Scaling Up book to Xavier, he decided to attend a Scaling Up conference. That conference proved to be an eye-opening and life-changing experience for him, so he immediately adopted the methodology in the company.

The Scaling Up methodology revolves around the four key areas every company must get right: People, Strategy, Execution, and Cash. Managing these four areas in business is like juggling four balls. To scale them, which is getting them higher, you have to focus on one ball at a time.

That's why Verne always says one must first figure out which of these four areas an organization needs to prioritize and focus on. So for the first phase, Xavier chose to focus on 'People'.

To help implement their first phase of the Scaling Up methodology, Xavier hired a Scaling Up coach to act as a facilitator as they underwent a deep transformational process which included consolidating their culture.

Under the guidance of their Scaling Up coach, the collaborative 5-month process involved about half of their company employees who first identified the company's cultural traits, then clustered the traits into different groups before finally boiling them down into four core values that will align the team.

The four core values they identified were:


Challenge Maniacs
To be constantly driven by a challenge.


Passionate about People
To do business with people, not companies.


Change Lovers
To be flexible and adaptable to change.


Funtastic Team Players
To be great team players who enjoy what they do.

After identifying these four values, they implemented them throughout the organization. Xavier would devote one of the values to each quarter of the year, devising a full-blown action plan with programs and goals that would relate to that specific value.

Meanwhile, those employees who did not identify with the four core values eventually chose to leave by themselves. There was no drama around it either.


"We were preaching that we only wanted people fully aligned with our culture. It was so evident when someone did not fit it, and that made it simple for them to make a decision because it was obvious," explains Xavier.

Three years later, their culture became so strong that everyone in the team was aligned with and strongly motivated by the organization's Massive Transformative Purpose to create a legacy.

It was now time for Phase 2.
From Scaling Up to Becoming An Exponential Organization
After the cultural transformation, the second phase of scaling up was execution. Xavier created a new initiative called Optimus Prime, a name inspired by the Transformers movie. He chose the name to reflect their own business transformation which would involve implementing the Agile methodology.

The Optimus Prime transformation process which began with culture and ended in execution led to outstanding results. In 2019, Voxel Group was ranked fourth in Spain and first in Barcelona on the "World's Best Workplaces" list by Great Place to Work.


With the transformational process behind them, Xavier was ready to tackle Phase 3 and take Voxel Group into exponential growth. Xavier had already taken the Exponential Organization (ExO) course two years before but did not feel ready to implement at the time. Now that he had led the company through the Scaling Up methodology and the transformational process, he knew he was ready to aim for exponential growth.

Xavier credits the Scaling Up methodology to giving Voxel Group the ingredients necessary to become an exponential organization. He sees the ExO framework as a map for the strategic dimension of the Scaling Up methodology.

In other words, while Scaling Up provides the baseline for how to systemize the entire operation of an organization, the attributes of ExOs have more specific objectives for implementing that vision.

The ExO Master Business course opened up a universe of possibilities for Xavier and his team. They were unaware of how they were already experiencing some of those opportunities in the form of the network effects and their subscription-based business model, but the lessons from the course helped them to formalize what they were doing and fully align their efforts to adopt the attributes of an ExO.

What Xavier found really helpful was that the ExO Master Business Course was not just a philosophical or conceptual course that simply tells you how great things can be. The course is a clear methodology, that has a sequence of steps that implemented to become an ExO and experience rapid growth.
Becoming the Market Leader in Their Niche
With the combined power of the Scaling Up methodology as their foundation and the ExO framework as their strategic boost, Xavier is very optimistic about the future of Voxel Group.

"We are now fully involved in the ExO process," Xavier elaborates. "We have bi-weekly meetings to work on the different parameters of the EXO methodology ideas. And the plan is to complete this design process by the summer so we can launch the strategic plan. And if things work as we expect, we really believe that we are in a situation where we could experience a 10x growth in the course of the next four to five years."

It's not hard to imagine that they will achieve it, considering how far they've already come. Today, Voxel Group is the industry leader in the B2B payments segment within the travel niche.

What makes them strong in the market is that they were the first to come up with the idea of streamlining the B2B relationship between travel companies and hotels, and they were the first ones to implement electronic billing in the travel industry in Spain.

These results are clearly linked to the core values they identified through the Scaling Up methodology, which was to be constantly driven by a challenge and be adaptable to change, as well as being guided by their Massive Transformative Purpose.
Final Recommendations
Xavier believes that every company could profit from the Scaling Up methodology. He said, "When I talk to friends who also run businesses, I always advise them to follow the Scaling Up framework - because I think it's a great framework."
"I cannot think of any business that could not profit from implementing the Scaling Up methodology."
With regards to the ExO framework, Xavier highly recommends it for companies that are in commoditized markets and have the feeling that could be run over by their competition at any moment in time.

"I think that it's always better to face the ugly truth and take action accordingly then to wait for the ugly truth to face you," Xavier further elaborates. "With so many opportunities for disruption out there, the ExO methodology can help you navigate and get ahead of the changes before your competition."


Accelerate Your Business to
Higher Revenue & Profit Margins
Scaling Up Master Business Course 2.0 is the result of collaboration between Verne Harnish and Growth Institute. It was designed to help you effectively implement the famous Scaling Up methodology step by step under the guidance of Verne Harnish & Scale Up Coaches with the added support of a peer mastermind group. This is the only online course that Verne Harnish teaches.

Registration for the next intake of Scaling Up Master Business Course 2.0 is now open. This online class is limited to 75 selected leaders and team applications are also accepted.