How Remote Year Skyrocketed Their Growth Implementing The Scaling Up Methodology

Verne Harnish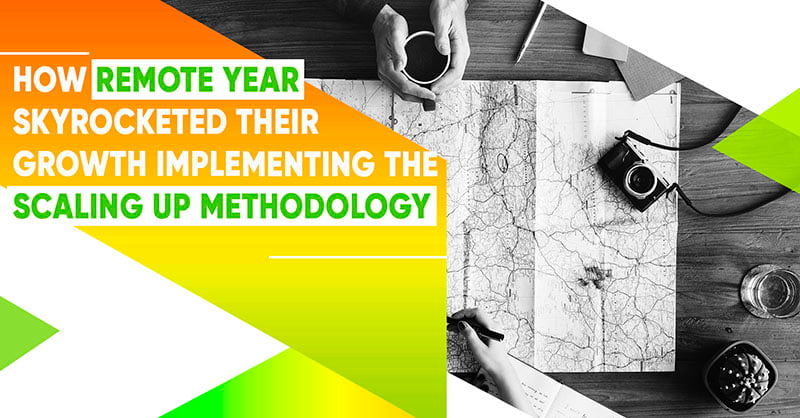 What does it take to implement the Scaling Up methodology? And what kind of results can I expect?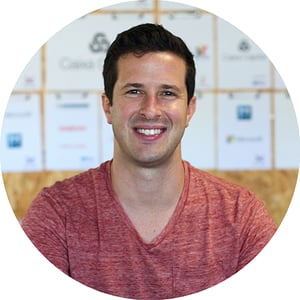 These are the kind of questions many business leaders ask when they want to prepare themselves to scale up. To give you better insight into what implementing the Scaling Up methodology looks like, I'd like to tell you the story of
Sam Pessin.

Sam is the co-founder and Chief Operating Officer at Remote Year. His company facilitates travel and accommodations for people working or interested in working remotely. When Sam wanted to scale his company, he turned to the proven frameworks and step-by-step formulas of the Scaling Up methodology.

Here's a glimpse into Sam's Scaling Up journey so you'll have a better idea of what you're up against when scaling your business.


The Fast Rise of Remote Year
Sam launched Remote Year in 2014 with a vision of making it easy for remote workers to see and explore the world while they work remotely.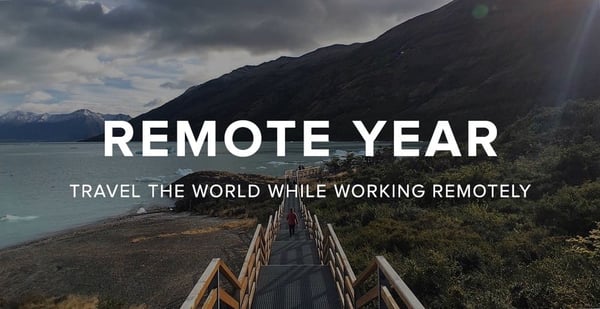 The company was tapping into the growing niche of employees who desire a flexible lifestyle, where they can balance work and life in a more effective way while learning and developing through being exposed to a global community. Remote Year's services provided this solution by organizing accommodation, workspaces, and professional and local activities for a fee.

When Remote Year launched their first program, they gained a lot of interest. Over 50,000 people signed up to be notified when their application went live and they received 3,000 inquiries from potential applicants just three days after the site launched. Additionally, they had 15 companies lined up and interested to hire the workers that participated in the program.

It was a very promising start, and interest for their programs continued to grow. By their second year, they had launched six programs and the year after that, they launched another 12.


Growth Spurt Challenges are Real
Experiencing rapid growth in the first three years sounds like a dream, but it was not without challenges. Remote Year was growing faster than the team could handle.

Here's how Sam describes those early years: "I think in the early days of a startup, you sort of see a problem and everyone just kind of runs towards it. And you just throw everything you have at every single problem. And I think as we got to about 50, 60, 70 people on our team, we started to have to make more complex decisions about resourcing and problem-solving and it wasn't effective anymore."

The team essentially found themselves seemingly trapped in firefighting mode. They would pour in all their energy to simply attack the biggest problem on the table, but because of that, something else would get deprioritized. They would then miss out on the second or third most important thing, which would later cause bigger problems. And so the cycle of continuously focusing all their energy on simply attacking the next big problem continued.

The fiery growth was carving a path to burn out, and Sam knew something needed to shift before he risked losing his best employees or have things spiral out of control.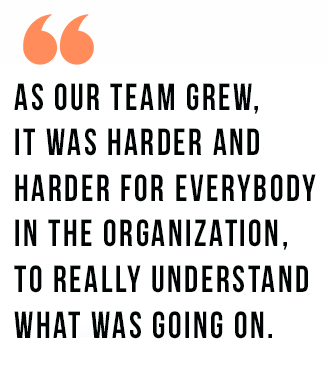 "We needed to be nimble. We needed to be agile, and we needed to just be able to have a conversation about that in a dynamic way with the right people in the room along with us," recalled Sam. "We also just needed to be able to communicate better. As our team grew, it was harder and harder and harder for everybody in the organization, especially since we're a remote company, to really understand what was going on."

In the search for a solution, Sam came across my book and that's how he learned about the Scaling Up methodology. He knew he found the solution he was looking for, but was challenged to convince others in the company to adopt the methodology.


Closing the Sale to Scale
From the get-go, Sam and his co-founder, Greg Caplan, knew the Scaling Up frameworks were what they needed to realign their team, their resources, and their projects.

But getting the rest of the team to rally behind the idea was tough. "We had a legacy leadership team of about 13 people who were certainly skeptical of embarking on this journey," said Sam.

In the end, to get their team's complete buy-in, it was simply a matter of proving to the team that the methodology works. Sam explained, "I think once we started to go through the daily stand-ups, the weekly calls, the monthly calls, and the quarterly calls, people really started to value that time together. And they began to really see what it did for them. Even just the simplicity of getting more information every day from the rest of the organization, or having goals that we put in front of us that we can track every single day against and see progress, made a big difference."

Seeing the first impact of implementing the Scaling Up methodology didn't happen after one weekend. It took about two or three months of continually implementing the frameworks while facing resistance and skepticism. However, the resistance and skepticism gradually reduced as the team started to absorb and see just how the frameworks added value and became useful to them.


When Persistence Pays Off
Once the whole team was fully on-board and in the rhythm of implementing the Scaling Up methodology, they were able to manage their growth without the cycle of stressful firefighting.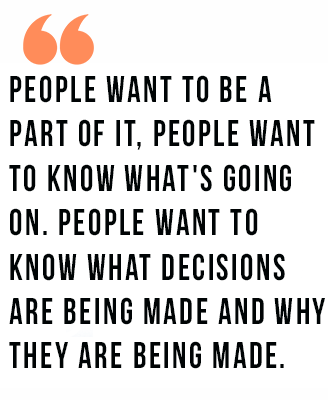 They now had clear KPIs and were tracking progress more effectively, with clear visibility of the progress they made towards their milestones. The culture had also shifted to a more united front. The key messages and decisions made in Remote Year's leadership meetings would cascade through the organization and really inspire and motivate people.

"Helping people understand what's going on is so important to a startup these days. Having board-wide communication is just so important" said Sam of the change. Being able to communicate their clear vision and align their employees also planted a mission-driven culture. "People want to be a part of it, people want to know what's going on. People want to know what decisions are being made and why they are being made," explains Sam.

Sam summarizes the whole experience as such: "The way that the Scaling Up process has been framed and the way that we've also taken it internally to Remote Year and sort of made it our own, has really enabled us to help the whole organization through and through. It's helped us to just be more aware of what's going on and engaged in that decision-making process."


Keep Scaling!
If there's one key lesson you can gain from Sam's Scaling Up journey, is that passion, purpose, and persistence pay off. Even in the face of internal resistance and skepticism, Sam continued to lead his team to implement the Scaling Up methodology, and the results that came after were phenomenal.

The Scaling Up methodology led Remote Year to experience an internal culture shift that aligned employees, smoothed out operations, and moved them towards their milestones faster.

By October 2016, Remote Year received Series A funding led by Highland Capital Partners with participation by Airbnb co-founder Nathan Blecharczyk, and Flybridge Capital Partners. They had grown to work with employees from over 100 companies, including 20 from the Fortune 500 and employed 85 people around the world, and have continued their growth by developing co-working spaces for its programs in order to keep scaling, from growth to growth!


Accelerate Your Business to
Higher Revenue & Profit Margins
Scaling Up Master Business Course 2.0 is the result of collaboration between Verne Harnish and Growth Institute. It was designed to help you effectively implement the famous Scaling Up methodology step by step under the guidance of Verne Harnish & Scale Up Coaches with the added support of a peer mastermind group. This is the only online course that Verne Harnish teaches.

Registration for the next intake of Scaling Up for Startups Master Business Course 2.0 is now open. This online class is limited to 75 selected leaders and team applications are also accepted.