Planting The Seed Of Growth: How Acorn Became A Scaling Up Machine

Daniel Marcos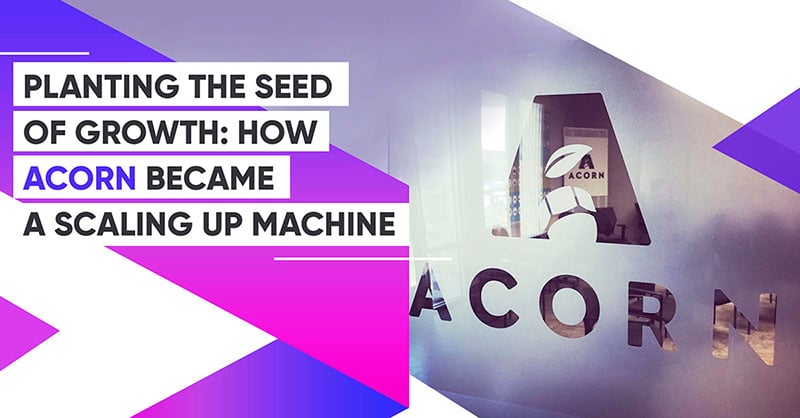 Running a business is ultimately about freedom. Yet, the bridge between startup and million-dollar company is a tough one to cross and can leave many business leaders wondering where that sought-after freedom has gone.

It is at this point that many business leaders may begin to actually dread adding another customer, employee or location. They want to expand, yet expansion itself feels like adding more weight to an ever-heavier anchor that they're dragging up a hill.

This is where the Scaling Up methodology is so effective to help mid-market companies. The methodology, which consists of tools such as the One-Page Strategic Plan and the Rockefeller Habits Execution Checklist, was designed to streamline the four areas critical for business growth.

Implementing the Scaling Up methodology essentially removes the weight off the shoulders of business leaders, aligns every employee in the company, and transforms a company into a well-oiled scaling up machine.

To date, already 40,000 firms around the globe have used to scale their companies successfully. Today, I'd like to get more specific and share with you exactly how the Scaling Up methodology helped impact one business leader and serial entrepreneur, T.J. Daly.


The One Page That Snowballed Scaling Up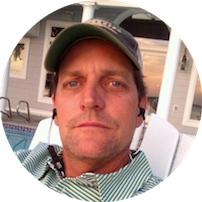 T.J. Daly is currently a President at Acorn Sign Graphics, a position he has held for the last five years.

Prior to that, his varied experience includes being a commercial lender, a CFO of an Inc. 500 video production company, and a technology investment banker. Then, he started and raised an early stage venture capital fund, followed by running his own timber frame home company.

His entrepreneurial journey doesn't stop there. After that, he raised some venture money and used it to start and run a software company. When another opportunity came up for him to run a sign business, T.J. jumped in with both feet and began running Acorn Sign Graphics.

With so much experience starting and leading businesses, T.J. has always been intrigued by varying managerial systems. Then one day, he came across a single page which shifted how he approached growing businesses.

T.J. was on the board of a company that experienced pretty significant growth over the previous five years. It piqued his curiosity, so he asked the founder what was one of the catalysts that helped them consistently grow at such a rapid pace.

Without skipping a beat, the founder answered, "The One-Page Strategic Plan" (OPSP).

Intrigued by the OPSP and wanting to learn more about it, T.J. turned to Nancy Eberhardt, a fellow member on the same board, who was familiar with the OPSP because she was also a Scaling Up coach. Nancy recommended T.J. get started with the OPSP template available on the website, and that's how T.J.'s journey began with the Scaling Up methodology.

T.J. recalls, "I found the OPSP on the website, along with other free resources. After using them, I realized that I needed to read the Scaling Up book. And then it just snowballed from there."


The Journey From One Page To A Master Business Course
T.J. ended up buying the Scaling Up book for his whole team at Acorn. After T.J. convened with his team multiple times to discuss implementing the Scaling Up methodology, they concluded they really needed to do some foundational work in order to complete the OPSP. So for about six months, T.J. and his team started with a core values redo and refresh.

"The time was right," said T.J. about revisiting the company's core values, "because there were a lot of people inside the organization that I think really didn't feel like we were living the values. Some of that was internal culture, some of it was because the values were 15 years old and created by a different leadership team. So as a team, we went through the entire exercise."

At the company's next annual retreat the following January, T.J. and his executive team rolled out all the new values and decided the next element of the OPSP they would tackle was the Strengths, Weaknesses and Trends (SWT) and seven strata.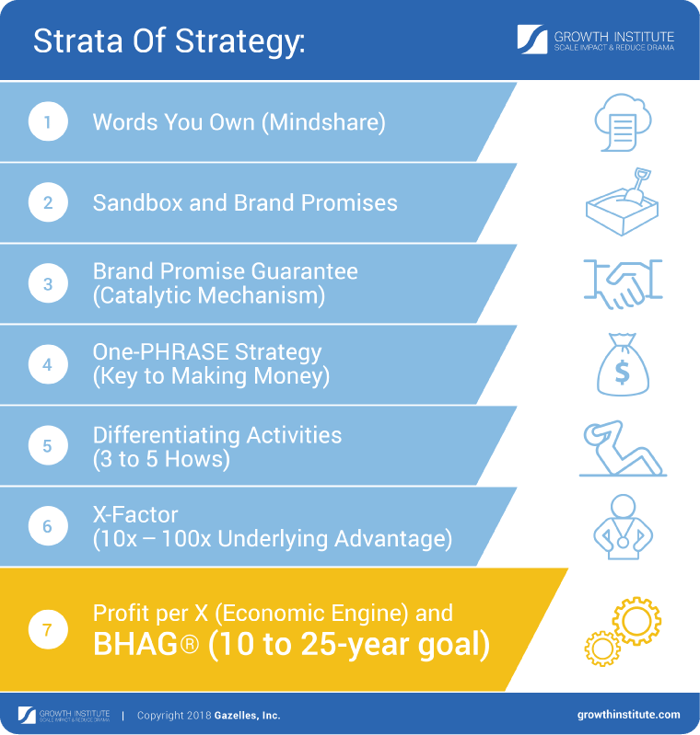 The team was determined but were struggling with aspects of the core purpose, and the SWT.

Recognizing the team was stalling, T.J. decided to sign up for the Scaling Up Master Business Course to help him complete the OPSP. T.J. said, "I knew that I needed a catalyst to complete the one-page strategic plan. I needed that combination of a catalyst, coach and someone to really hold me accountable to get it done."


Upleveling Entrepreneurial Skills Through Masterminds and Coaching
Although T.J. had a very long track record as an entrepreneur and business leader, the Scaling Up Master Business Course helped him understand how to grow his business from a different light and sharpened his entrepreneurial skills, so he could scale his company to new heights with greater speed and efficiency.

"The Scaling Up course clarified a lot of the detail in my One-Page Strategic Plan," recalls T.J. of his experience in the 3-month online course. "There was a fair amount of things in the presentations that were either presented slightly differently than it might have been in the book, and that was helpful. And then I did two coaching sessions, as well as being part of a mastermind circle. That accountability and support were really helpful."

For T.J., the most valuable benefit of being part of a mastermind was simply being able to ask questions on anything he didn't understand, and then to receive the guidance to overcome his struggle. "From strategic planning to execution roadmaps, there was just a lot of really good clarification that we were able to get from the masterminds and coaching sessions compared to when it's just distilled down in a PowerPoint slide. And having that additional clarity really helped me work through those components with my team," said T.J. of his experience.

"The other thing that really shifted," continued T.J., "is we moved away from the mindset of attaching a negative connotation towards a quantitative culture. So for example, there would be this metric that was usually viewed as a measuring stick, like late orders. And before we'd see it in a negative light, and say things like, 'We've got this many late orders.'"

"Now," T.J. continued, "everybody is rallying more around it and it has shifted from negativity to being much more inclusive. There a lot more teamwork happening around the numbers, which has been really good to see," concludes T.J..


A New Clarity And Team Alignment
Effectively, what Acorn had achieved was team alignment and clarity of how to use data to make decisions. To ensure the team remains aligned, T.J. adopted the daily huddles from the Scaling Up methodology, beginning with the leadership team and then later moving on to everyone else in the company.

Adopting the huddle had a huge cultural impact. It brought people together and significantly improved communication in the company. T.J. notes that everybody has their own metric which they report in every huddle they're involved in.

This new system of communication provided the executive team with insight to plan and realign the quarterly priorities for each member of the management team.


Carve Your Own Path To Growth
For T.J., Scaling Up Master Business Course was pivotal in helping Acorn create the company values and foundations to help them scale, as well as provide them with a growth path.

"After working on the values and the foundation at the beginning, we transitioned into focusing on the huddles. Now that we have that meeting rhythm, we're moving towards a Kaizen kind of problem-solving solution. One of the first things that we looked at was the cash chapter, just to get that mindset around cash conversion cycles and brainstorming ways to shorten those cash conversion cycles."

T.J. also acknowledges that the growth path for each company adopting the Scaling Up methodology will be different, because it will depend on the business and the most pressing issues of the company. However, he advises every company should at least start with these two things:

"One, make sure that you do the mastermind circle," he advises. "Don't miss out on that. It was invaluable. Two, if you don't have the daily meeting rhythms currently in place in your company, then that's an easy place to start."

From T.J.'s experience, we can see where the Scaling Up methodology's strengths lie: it gives you the foundational skills and frameworks for you to carve your own growth path, so you can scale from where you are to where you want to be.

If you're interested to receive in-depth guidance to implement the Scaling Up methodology like T.J. has, check out the details below on how to apply for our next intake.


Accelerate Your Business to
Higher Revenue & Profit Margins
Scaling Up Master Business Course is designed to help you effectively implement the famous Scaling Up methodology step by step under the guidance of Verne Harnish & Scale Up Coaches with the added support of a peer mastermind group.

This is the only online course that Verne Harnish teaches.


Registration for the next intake of Scaling Up Master Business Course 2.0 is now open. This online class is limited to 75 selected leaders and team applications are also accepted.