When is a company ready to scale?
As a long-time CEO and CEO coach, I get this question often. I tell leaders and founders, your organization is ready to scale when you are ready to become more agile and adaptable to rapid change.


Business leaders today are embracing an anti-fragile mindset to help their companies navigate uncertainty. This was particularly true for two executive leaders I recently spoke with: Becky Sharpe, CEO of International Scholarship and Tuition Services Inc. (ISTS) and Wayne Spray, Managing Director of Frozen Drinks Africa.


Driven by the increasingly unpredictable business climate, both of them decided to join the Scaling Up Master Business Course in May of 2020.


I asked them to share their challenges prior to the course, how Scaling Up helped them adjust, and what they were able to accomplish after taking the course.


What I learned are these seven things that helped them scale despite navigating new territory in the wake of COVID-19.
1. Learning Is A Necessary Investment – But It Needs To Be Strategic
"Unless you keep learning, you're going backwards."

- Wayne Spray
Few of us will argue over the importance of continuous learning. But putting your money where your mouth is can still be a challenge. Especially when your cash flow is in danger of being depleted.

As was the case for Wayne and his executive team at Frozen Drinks Africa.


Frozen Drinks' profitability was a challenge even before the crisis hit, and as a company whose core customer was the leisure and hospitality industry, they were facing more than a bump in the road.


"The decision to enroll in Scaling Up was a bold one," he said, "given that cash and preserving cash was the primary focus in the business. But we believed that by investing in the course, investing in ourselves, we were giving ourselves the best chance."


Wayne understands that learning is crucial if you want to progress with your company:


"Unless you keep learning you're going backwards. As a business owner, you get to choose what to learn and I embrace the process. "


"I guess the biggest step for an entrepreneur is to allow yourself to go and make the mistakes." After reading the book and visiting some forums online, he was convinced that diving deeper into the methodology was the right choice for him and his executive team to take their business to the next level.
.
"Without continuous education we tend to flounder."

- Becky Sharpe
Becky Sharpe – the CEO at ISTS – also underlined that learning is indispensable for business leaders. She stressed, however, that the choices you make on this front should be as strategic as any other business decision:
"The way I filter the options to learn, is by looking at the material and asking myself: does it impact:
My emotional intelligence?
My business savvy?
My ability to lead?
And is it in line with our core values?"
She understands that - as your company changes - your people need to evolve too. And continuous learning is one of the most efficient ways to help them do that. That's why Becky and her team put such a strong focus on training and development.


She then added, "Learning and development needs to be strategic and the key is to align before the learning begins."
2. Change Is Required – Even When Things Are Running Smoothly
Entering the Scaling Up program was a clear part of Becky and Wayne's strategy to navigate the crisis, and looking back they wished they had made some of these changes earlier:


For Becky, the main change was in her cash management. She remarked, "My shift is I have a little bit of regret that we were not doing some of these things during easier times. Not that we're constantly going to be in panic mode but we are constantly planning for it now."


Examples she mentioned were things like making sure they've got 3 to 10 times the cash of the competition or 6 to 12 months of expenses available in the bank. "We are being more proactive and making sure we are more prepared. It's like having a good insurance policy."


For Wayne's business, profitability was a big challenge, he said it felt like "a rug was pulled from underneath us and like we were left in a vacuum."


At first, the team at Frozen Drinks Africa tried to use their existing infrastructure by distributing hand sanitizers.
But that window, Wayne said, was very short lived. With the guidance and support of the Scaling Up community, they went back to the basics and discovered alternative ways to adjust their existing product; by making it healthier.


"You start something with the best intentions but after 24 years of doing it, the writing is on the wall for sugar. And our business was sugar. It didn't feel good."

Wayne and his team now changed the composition of their frozen drinks by adding the recommended daily vitamins. "We're boosting immunity now. Which I am really grateful for more than anything else."


The new product batches all sold out in a day.


The product was just one part of the equation for the Frozen Drinks team. They revitalized their purpose and values through Scaling Up as well which he said has influenced incredible changes and focus throughout the organization.
.
3. Connecting With Peers And Employees Drives Incredible Progress
It's no secret that communication is a fundamental part of team alignment, effectiveness and happiness. It's at the heart of Scaling Up and improved communication proved to play an essential role for both CEOs over the last 7 months.

The day they went 100% remote, Becky says she started making one video a day from her home about remote working.

She made sure the team was, "over-communicating".
Becky wanted to be transparent and being out of the office she knew how important it was to stay in touch. She said, "I was letting them know I was here with them and that we were going to be calm and compassionate." As a result, she never felt more connected to her team than she does now.
.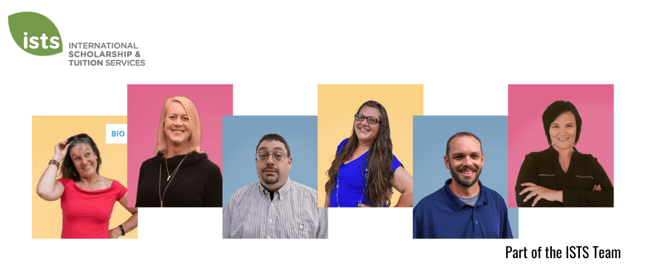 We went through the same thing here at Growth Institute the last few months. I wasn't traveling and I had more time to join the meetings. The team said they appreciated having more direct contact with me as their CEO. But it also gave me the opportunity to learn more from them.


The Scaling Up tools enable more frequent and effective communication.


Wayne also said his team benefited most from increased communication through the daily huddles.

Communication internally is key when it comes to moving quickly and efficiently, but you have to be careful that you are not getting caught in a bubble.

Staying connected to others in the industry proved to be just as important and influential.

Wayne shared that a big part of the reason why he joined the course with his executive team, was also to connect with peers: "The biggest motivator for us to sign up for the course was to connect with different ways of thinking. Getting access to a peer group we could connect with was better than trying to navigate things on our own."


As Becky put it: "We were not on an island." There was built in support during a time when leaders needed it most.


She said, "I've met business people that I never would have met before. All of us were just looking for ways to connect and learn from other people with absolutely no expectation other than feeling good and opening a door for someone. Our network and community has grown because of that."
4. Trust Is Key To Overcoming Obstacles As A Company
According to Pat Lencioni and many other leadership experts, trust is the most important component of a great team. A lack of trust prevents a team from true commitment, accountability, and results.


Trust becomes a lot easier to build when everyone knows exactly who is responsible for what.


This led Wayne to experience a shift in leadership style, affording him the time and the bandwidth to work more strategically: "I was so caught up in the woods, micromanaging situations, driving people… In hindsight I was totally out of flow."


By implementing Scaling Up, first with the book, then the course, they started effectively delegating tasks and responsibilities throughout the team. "It's afforded me the opportunity to look beyond the forest and start plotting a future path."

Growth Tools such as the One-Page Strategic Plan, the Vision Summary, the Process Accountability Chart and others are all about creating alignment and trust so your people know exactly who is accountable for what and by when.


"What's so liberating is to see how the teams that I work with responded. This gives me confidence. And it's amazing to see what confidence does to your headspace. It's been radical."


Becky approached the new situation also in a very human way: by being vulnerable and honest.

"As a leader it's hard to say I don't know, but we did that."


She elaborated: "I asked my executive team to assume the best. With that assumption set, now how do we show them we're winning every day? One of our weaknesses was that we didn't have dashboards that people could see on a daily basis." The team never knew the score and thus didn't know if they were winning or losing. So they created real time dashboards to make sure everyone knew exactly how the company was getting to their goals.


While working on that, her team also ensured they had daily conversations with each team member to understand how they are doing personally, what their workload was like, and where they need help.
"Our team trusts that they be open and honest with us. There are no negative ramifications from letting us know that they're having technical issues, that they have extra capacity or that they're just confused or stressed out."
5. Efficiency Reduces The Drama
One of the biggest promises of Scaling Up is that it decreases drama. Becky experienced a major epiphany on this front during the course. She found that drama actually indicates a clear-cut opportunity for improvement:


"Identifying areas where we can improve the process – as indicated by areas where there is drama. That was such an epiphany, it blew my mind!"


She explained: "If you start peeling back the onion, it's not that people like being dramatic. The reason they are being dramatic is that we are making it easier for them to fail as opposed to giving them the tools and resources they need to remove obstacles and success. Something as simple as a checklist for a process can reduce drama because it makes mistakes far less likely."


For Wayne, the tools and sessions shifted his thinking to getting it done is more important than getting it right.


"The Scaling Up tools are so comprehensive," he exclaimed, "I think Herb [our Scaling Up coach in the course] said, 'don't get it right just get it done'. We started with the 7 Strata and started unpacking the business in that sort of context."

Instead of getting caught up in the small details, they wanted to get something done. They understood that perfection could oftentimes be the barrier and slow them down from moving tin the right direction. By getting the first drafts of their new Scaling Up tools, they were able to stay aligned and start making progress.

Again, more clarity, less drama.
6. Knowing What Customers Really Need Is Essential
Both Wayne and Becky did not completely pivot from their existing business model. They did, however, start looking at their business differently. Both became more customer-centric in their approach.


Becky shared, "We're going back to our clients more directly. Asking them, engaging them, and trying to shift our model so that it's designed to support their needs. Not us telling them, this is what you need."


Wayne adjusted his offering to become more healthy and fit to what people truly need:

"I now know I am doing something that is good for our community."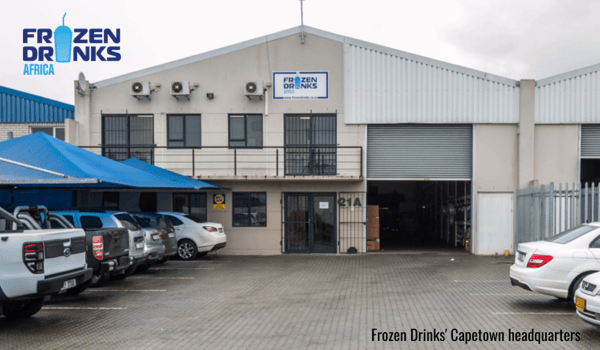 He said: "Dealing with downscaling has also allowed us to connect with a different part of the business.
It normally would have been totally out of my comfort zone and is now super exciting."
7. Focus Is Everything
"I've come away from every session with some major epiphany," Becky shared about the course.
As an example she mentioned how the One-Page Strategic Plan was very important to them – being more of a large roadmap.

She then highlighted their new dashboard, "It shows the people that they are winning and that their daily actions are aligned with our main thing."


The Scaling Up tools are helping the executive team educate the rest of the team too. They are making sure that "all employees, no matter where they are in our business, understand where they can positively impact the business. They can reduce expenses, impact the bottom line, etc. and have a identifiable impact on our main thing."


To keep moving forward with Scaling Up, they created a timeline at ISTS for each section of the implementation. Becky believes 6 to 12 months should be feasible to fully implement all elements: "We're fast-tracking the implementation. All components should be considered but the elements that can be implemented quickly and will have the most impact are prioritized."


And there's now clarity about the priorities throughout the organization: (1) the negative cash conversion cycles, (2) enhancing the knowledge of their client's needs, and (3) completing the 7 strata. "I love 7 strata. We got our whole executive team going deep on that now."


For Wayne and Frozen Drinks Africa the company's focus is also clear: (1) wellness on the go, (2) connecting with a new kind of consumer base, and (3) using the Scaling Up tools.


Both Wayne and Becky said they wished they had focused on Scaling Up sooner. Simply because the insights gained were invaluable — and the transformations radical.The two companies are ready to face whatever lies ahead. They are more focused, confidently connected, aligned, and at the same time more open for new opportunities and ready for change.


Want to prepare your own team and business to take on the challenge of scaling in competitive markets?
Join Scaling Up Master Business Course
If you're looking for extra support to implement your winning strategy to help you thrive into 2020, then now is the best time to join our revamped Scaling Up Master Business Course.




Based on the key pillars of Scaling Up, this program is designed to help your organization adopt a new strategy quickly and efficiently. All the Scaling Up tools can be studied and implemented virtually – and we're providing extra assistance by bringing in guest speakers, more live sessions, and an even stronger community support system than before.

Now is not the time to be alone. Surviving the crisis requires us to learn and stick together. Learn more about how we will help you practically scale your business with the Scaling Up Master Business Course so you can learn how to manage chaos and get aligned to thrive this year!