7 Strata of Strategy: Your Compass To Scale the Company

Verne Harnish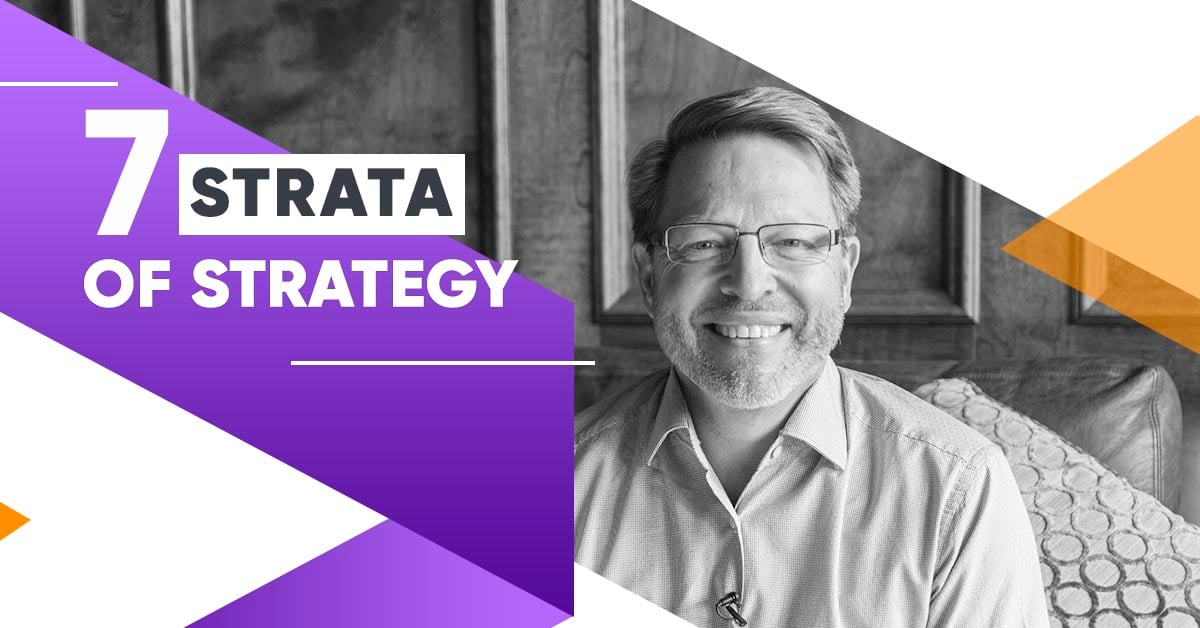 If your organization doesn't have an effective strategy, you could waste a lot of time, effort and resources in the next 3-5 years. My first book, Mastering the Rockefeller Habits, had focused more on execution. So in my next book, Scaling Up, I dove deeper into how to create a winning strategy that you can execute to dominate your industry.

In this article, I will take you through the 7 Strata of Strategy which I covered in Scaling Up. The components of the 7 Strata of Strategy, when done right, will together ensure you stand out in the market, crush the competition, and achieve top-line revenue growth as a market leader.


What Makes A Winning Strategy?
A winning strategy fulfills three fundamental characteristics:
It can be stated simply
If you can't state your strategy simply, then it will be really difficult for you to express it. This means your potential customers and your team will have a hard time understanding it.



It has a clear differentiation
If you're doing the same thing everyone else is doing, then you're not different. That sounds like an obvious statement, but it highlights an important point many companies overlook: You can't just say you are different. You must be different.

For example, if you hire the same people that all your competitors hire, you can't claim to have different people. When Toyota realized that the auto industry tends to hire from the same pool of talent, they decided to take on a differentiated approach in how they hire.

Toyota decided that every time they open a new factory, one of their hiring requirements is that applicants must not have any prior experience in the auto industry. Now, this really makes them different.


It is repeated throughout everything you do
I once had the opportunity to help with the strategy sessions for 3M. What I love about 3M's strategy is that the word "Innovation" is repeated across all their ideas and execution. Innovation is one of their core values, their number one brand promise, their purpose, and it's their most important key performance indicator.

By making everything they do spin around the strategy of innovation, 3M achieved 30% of their revenue from products that were less than four years old.

The bottom line is you need a strategy that can be communicated easily, has clear differentiation and can be repeated. Even better is if you can boil your strategy down to a few words.

A good example of a strategy that embodies these three fundamental characteristics is Dominos. When they entered the market, they had a "30 minutes or it's free" delivery guarantee. All they had to do was execute that strategy, and it led to their tremendous success.

So the next question is, how do you create a winning strategy that embodies these three fundamental characteristics? This is where the 7 Strata of Strategy tool comes in.

Let's begin by exploring the first component of the 7 Strata of Strategy, which is choosing the words you want to own in your marketplace.


#1: Own a Word or Two
Owning a word or phrase in the marketplace is not about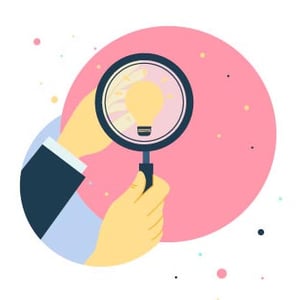 having a snazzy slogan for consumers to remember you by. Rather, it's about how it guides your organization to create the external expressions your consumers will experience.

Here are some examples of companies and how the words they own creates a unique experience for their customers:
Ikea: Flat-packed
Southwest Airlines: Wheels Up
Dell: Be Direct
If we look at these three examples, you'll see that at the heart of each one is a clever strategy of overcoming constraints.

In the furniture business, the constraint is storing and shipping a whole lot of air. Ikea's solution was simple: "Flat-Packed". By making furniture that was flat-packed, they're able to save a lot in storage and delivery costs. With the flat-packed approach, IKEA's profitability is a whopping 13% compared to the 2% industry average.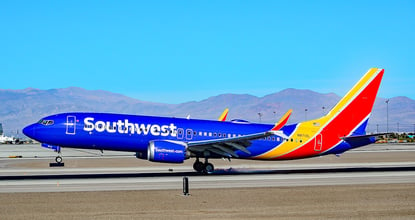 For Southwest Airlines, they understood that they make money for every time the wheels of their aircraft goes up. So they aligned their strategy and execution to get their "Wheels Up" quicker and more often than their competitors in the marketplace.

And then there's Michael Dell, the founder of Dell, who in his second year of business was broke. He brought in an advisor, Tom Meredith. Tom told Michael that he was selling blocks of ice because he was sitting on about two months worth of inventory and parts, and the value of your inventories are continually dropping weekly.

So they described an underlying strategy in two words: Be Direct. By building the computer only after it has been ordered, they reduced the length of time a component sits in inventory from 63 days to four days. With this business strategy, Dell scaled up into a billion dollar company.


#2: Declare a Brand Promise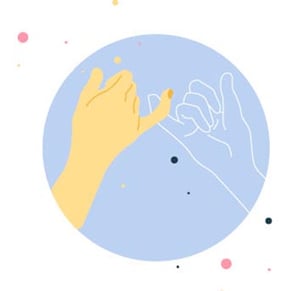 Offer a unique brand promise and be so good at it, customer's will not care if you're bad at everything else.

It's about using what I call trade-offs. Here's how it works. First, list down 10-12 things that your marketplace wants from your business. Pick a maximum of three things that you'll excel at. These become your brand promises. The rest of the items on the list become your anti-brand promises that you will not focus on, at all.

The key idea behind this approach is you want to dominate profit share, rather than market share. If you can get a handful of customers from the market willing to pay the margins, then you'll own more profit share than your competitors.

Take a look at Ikea. They only have seven percent of the global market share, but this small group represents about $30 billion of profits a year.

Another example is a ferry service company in the Philippines, FastCat, that focused on being safe, being fast, and being convenient. They even expressed these brand promises in their slogan, "FerrySafe, FerryFast, FerryConvenient".

When you get on a FastCat, you knew would not get first-class seating or gourmet food. And that's okay. Delivering on just three promises was sufficient for FastCat, and today they're one of the fastest growing transportation companies in Southeast Asia.


#3: Establish a Catalytic Mechanism (Brand Promise Guarantee)
Now that you've announced a unique brand promise,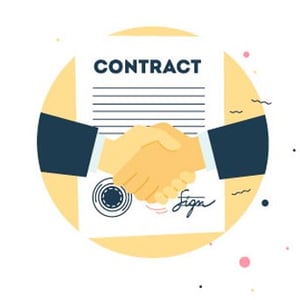 you need to establish the catalytic mechanism that makes it hurt to break your promise. This is also called a brand promise guarantee.

For Dominos, giving a free pizza is the catalytic mechanism behind their promise of pizza delivery in 30 minutes or less.

At Gazelles, our three brand promises are helping companies deliver software-like margins, reduce the time it takes to manage a business, and have lots more fun scaling up. Our brand promise guarantee is if you don't think our services were worth it, you can short pay us.
#4: Create a One-Phrase Strategy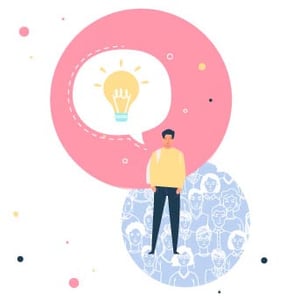 Once you've established your three brand promises, your next step is to sub-brand them with a one-phrase strategy.

In product-based businesses, it's much easier to do that by giving different products its own model and brand name. It's a bit harder to do that in the services business, so I want to give you an example.

Alberto, a dear friend of mine from Barcelona, has an SEO firm search engine optimization firm called Gauss & Neumann. At the time, he had seven employees and was probably one of just thousands of different SEO firms on the planet.

His brand promise was to do SEO differently. But how?

His first approach was to use Wall Street Quantitative Analysts, which meant he was hiring top physicists and mathematicians. Then, instead of offering the usual service of optimizing 150 keywords or so, he set out to deliver a service that would optimize up to 10 to 15 million keywords.

However, he had a hard time communicating how he was different, so he needed a one-phrase strategy that was simple to communicate.

Playing off the idea of mass marketing, Alberto sub-branded his service by coining the term MASK marketing; Massive Arrayed Structured Keyword Marketing. This described precisely what they do and how they are different from other competitors in the industry.

To push out his new term, Alberto wrote white papers that compared mass marketing versus MASK marketing. Ultimately, he got mentioned in a column in Forbes magazine, which landed him two of the largest clients in the United States.


#5: Outline Differentiating Activities
What happens if another company shares the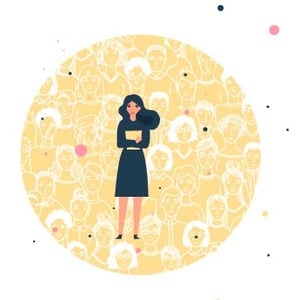 same brand promise and brand promise guarantee as yours? Or what if they own the same word or two that you do? How do you differentiate yourself? The answer lies in your activities.

For Southwest Airlines, their underlying strategy was "Wheels Up", which is to be in the air quicker and more often than their competitors. Their three brand promises to achieve this were low fares, more flights, and more fun.

Now, anyone could have copied these brand promises, but the real differentiation occurs at the activity level and how you make it happen. So let's look at the differentiating activities Southwest Airline executed to meet their brand promises.

To differentiate their pricing and achieve low fares, they waived the baggage fees that every other airline charges for. Next, they decided to use the same aircraft for all their flights; the Boeing 737. This way, they're more likely to have the parts, maintenance, and pilots to get the plane off the ground as efficiently as possible. While other airlines juggled multiple aircrafts, Southwest Airlines streamlined its operations to get more planes in the air.

Next, they chose to have a "no advance reservation" for seating. This gets the passengers to rush on the plane so they can get the best seats. The result? Southwest Airlines loads and unloads a plane 15 minutes faster than other airlines, which allows them to fit more flights in one day. They also do not serve food, which means they save additional time that would have been spent loading the food trays before a flight and having extra things to clean after.

Lastly, Southwest Airlines operate on a point-to-point transit model instead of the common hub-and-spoke transit model. This meant they did not have to invest in expensive infrastructure to support the hub-and-spoke model, allowing them to reinforce the low-cost advantage they have in the marketplace.


#6: Establish Your "X Factor"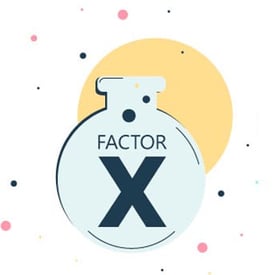 It's not just about getting ahead of your competition but staying ahead too. The X Factor is what I labelled early on as something that would give you an underlying advantage of 10 to 100 times that of your competition.

This X Factor is usually hidden from the marketplace. I'd like to tell you the story of one of my early students as an example of achieving the X Factor.

Barrett Ersek had a lawn care business in Philadelphia. His brand promise and brand promise guarantee was simple: green grass and no weeds, or he'll come out and make it right.

However, Barrett was constrained by commodity-based pricing. What he needed then was an underlying 10X advantage over the competition. To make a long story short, it typically takes five weeks to land a customer in this industry at an average cost of $350. Since his service costs $50/month, this meant it would take him about 7 months just to break even on the sales and marketing costs.

So Barrett worked on reducing the time and cost of getting a customer, he could really break open a market. He found a way to reduce the time from five weeks to five minutes, which resulted in doubling his customers from servicing 6,000 to 12,000 lawns in about five weeks.

The following year, his X-Factor set his growth on fire and he went from 12,000 clients to 25,000 clients. Barrett's X-factor approach to acquire customers was so attractive, Barret was able to sell his company for a huge profit.


#7: Measure Your Profit per X and BHAG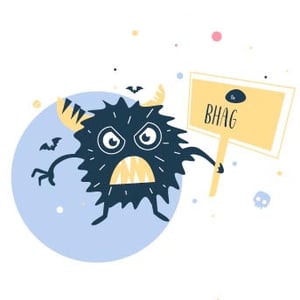 Once you have figured out your underlying advantage, now you can massively scale it up.

To scale up, it's best if you can boil your strategy down to a single metric. What's your Profit per X? The numerator of this equation doesn't have to be profit; it can also be gross margin or revenue. What's more important is determining what your denominator will be.

This X (which is not to be confused with the X Factor) represents your unique lens into a market space. Let me get back to Southwest Airlines to illustrate.

While everyone else in the airline industry looked at profit per seat, profit per passenger, or profit per mile, Southwest Airline took a different spin. They decided to look at differently and measure profit per plane, which is consistent with their approach of "Wheels Up".

Next, Southwest Airline came up with their Big Hairy Audacious Goal (BHAG). Now, here's the key to scaling up. The unit measure of your BHAG will be the same as the unit measure of your Profit per X.

That's why Southwest Airline's BHAG was to have 346 planes in the air by 2010. Now that they know what their goal is, they can work out everything else backwards. 10 years later, not only did they achieve their BHAG, they also became the most profitable airline.


Crush the Competition
The 7 Strata of Strategy gives you an effective framework to create a winning strategy that differentiates you from - and gets you ahead - of the competition. Once you have the strategy in place, it's just a matter of executing it.

To get started immediately, click here to download a free template of the 7 Strata Strategy. If you would like to know more about the tools that will align your team to effectively execute your strategy, check out the recommended resources below.