Why Today's CEOs and Business Leaders Don't Need an MBA

Daniel Marcos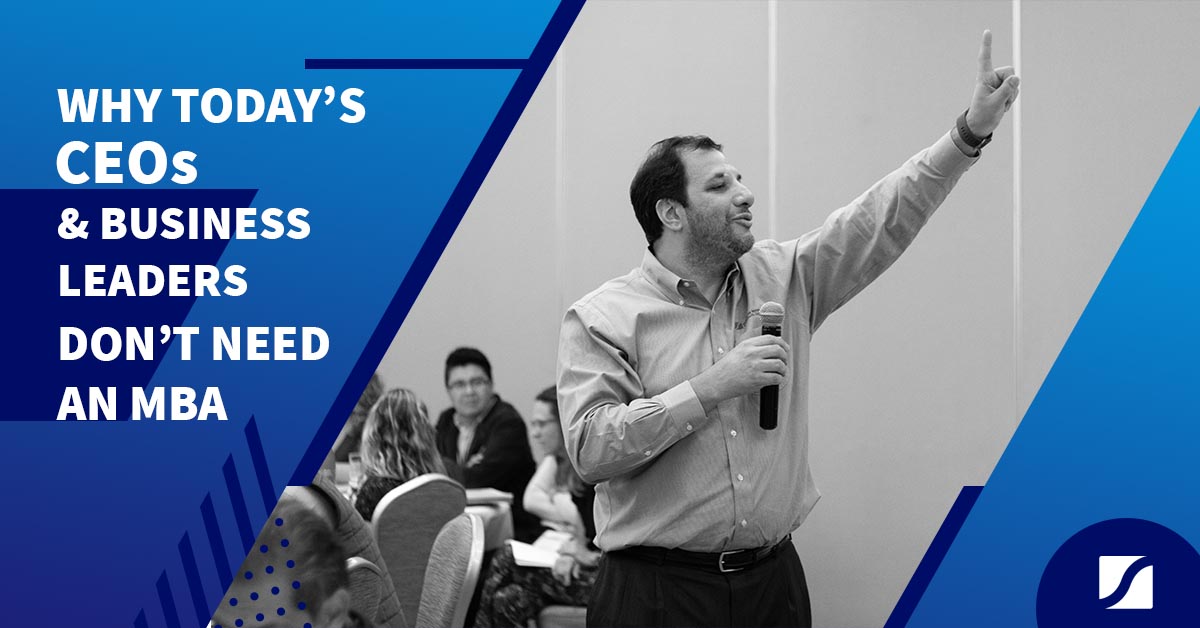 I have always said that I learned a lot from completing my MBA. Yet, when it comes to running my business,
I hardly use any of it.

If you're a CEO or business leader, my confession may have caused some discomfort. You may have already completed or are considering pursuing an MBA or an EMBA for yourself. After all, these programs have been the traditional path for professionals to gain the knowledge and skills needed to grow their company for several decades.

So my confession might leave you wondering, where do you go to advance your business skills if not through investing in an MBA? What can you do instead to enhance your leadership skills? And what practical skills do you need to learn to grow your business and accelerate your CEO career path?

I'm a huge believer that you no longer need to invest in a time-consuming and costly MBA degree to gain the business knowledge and skills needed to successfully operate and grow your business, as my own personal experience attests.

The biggest lessons that shaped me to become a great CEO did not come from my MBA; it came from my mentors, feedback from peers in a mastermind setting, and methodologies I learned from studying books written by thought leaders of industries.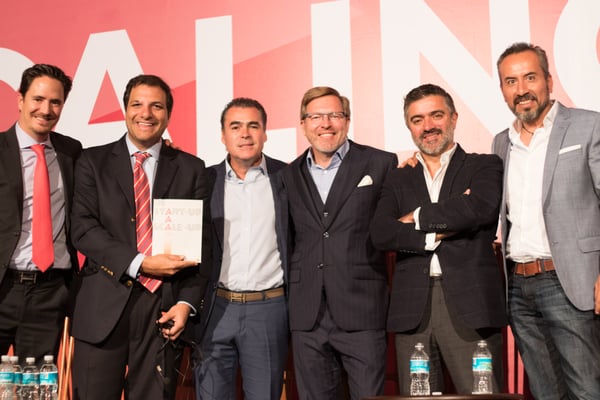 In this article, I will explore the pros and cons of different alternatives to an MBA so you can find what's right for you.
Current Alternatives to Gain Business Knowledge and Skills
In the past, it was difficult to access top thought leaders, mentors, or a peer community. That's why business schools began offering MBA's to provide these resources under one roof.

But in today's interconnected online world, you have many more ways to access mentors, books or training programs from thought leaders who specialize in the frameworks you need to scale your company.


Alternative #1: Hire a coach or mentor
If you want an experienced entrepreneur to guide you as you work on the business, you could easily search for and find a business or executive coach. Many specialize in different industries or niches, which gives you the opportunity to get personalized feedback, advice, and mentorship from someone who knows what your business environment is like.



Alternative #2: Online courses and certifications
Your other alternative is to chart your own educational journey with online courses or certifications to develop specific skill sets. Since publishing or running an online course has become so accessible, you can bet that someone will have a course on what you're looking for — from accounting to hiring talent, negotiations to improving sales, and more.
Advantages of Current Alternatives to MBAs
How do these current alternatives compare to the traditional MBA?

Personally, I would much rather have an experienced entrepreneur to be my business coach instead of learning entrepreneurship from an MBA professor that has never been an entrepreneur! And I am confident that I'm not the only executive who feels this way.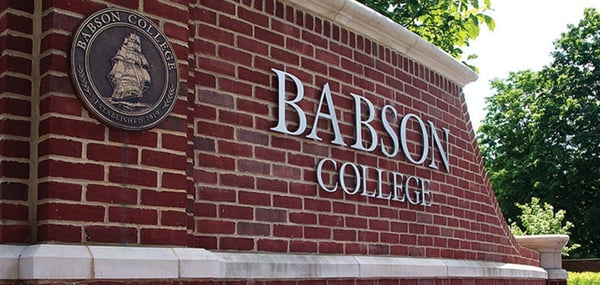 Coaching or mentorship also means you'll get real-world advice and solutions directly relevant to what you're facing in your business right now, instead of a pre-planned curriculum that may or may not be relevant to your current situation.

Online courses and certifications, on the other hand, can give you a tailored learning experience to learn what you want to learn from who you want to learn from. You are not limited to learning from just one person, as you would be if you exclusively chose to have just one coach or mentor.


You don't have to stop working on your business for a period of time just to acquire new knowledge.

Both these options provide you the flexibility to learn and develop new skills while working on your business at the same time. Unlike the MBA, which either requires full-time or part-time studies on campus, you don't have to stop working on your business for a period of time just to acquire new knowledge.

Additionally, since these two options are accessible online, you're free to learn from wherever you are. You are not limited by geography. With an MBA, you can only choose from the colleges in your area, or be willing to relocate to your preferred institution.

Hiring a business coach or getting an online certification or degree clearly have attractive advantages over traditional MBAs. But in my opinion, they are still not the best choices for your time and money.

Disadvantages of Current Alternatives to MBAs
Hiring a business coach or earning a certification through online learning provide the flexibility and guidance you need as a leader. But you're still missing out on another vital part of the CEO career path that's just as crucial as learning from thought leaders — and that's the support of your peers.

Peer-to-peer learning happens when you network with other executive leaders and discuss your experiences with them. You can network in many ways, but the most benefit I got was from my years of being part of mastermind groups with other CEOs.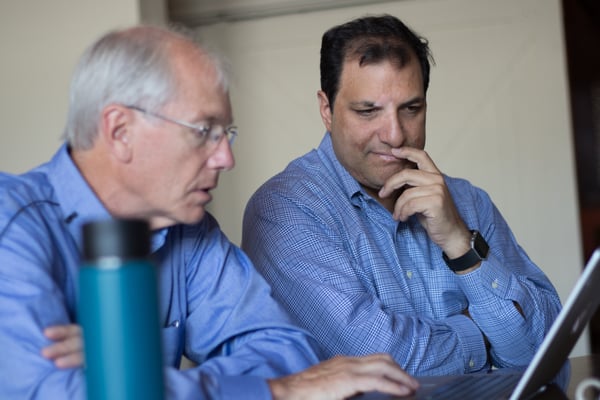 Being part of these mastermind groups has allowed me to put theory into practice, accelerate my learning, and develop skills to succeed in growing my business. Having a community of peers who can empathize with your experience as a CEO will make life easier for you and your company. The reduced stress will also filter into your personal life and community — the part of your world that you wish you had more time for.


Having a community of peers who can empathize with your experience as a CEO will make life easier for you and your company.

This is where MBAs have the advantage over these alternatives. Because everyone learns in the same classroom, MBAs already provide you with the community and support. Peer-to-peer learning is built into the program. However, MBAs are getting more and more expensive and no longer justify such a high cost. Even more, you're only a student throughout the MBA program and you don't have the chance to implement what you learn from your peers until after you've graduated.

Enrolling in a full-time, two-year MBA program at a top college can cost as much as $130,000, and this is just for tuition and fees alone. It does not factor in how much you will need for your living expenses.

So there you have it.

Neither of these options are perfect. With an MBA, you get a stellar support system where you can learn and make valuable connections at the cost of a lot of time and money. With coaches and online degrees, your time and money is flexible, but you learn in relative isolation.

Is there another way you can get the best of both worlds?

That is the question I was asking while working as a coach alongside Verne Harnish. I enjoyed mentoring my clients — most of whom had earned their own MBAs — but they needed more resources and support than they could get in one place.
The Best of Both Worlds
A stellar program for executive leaders would combine three main components to give you the most well-rounded experience possible:


Access to a range of incredible thought leaders so you can get their most advanced set of business growth tools, solutions, & resources for business leaders today.


Access to peer-to-peer learning and masterminds, so you can get support and relevant solutions to your current business challenges from an international community of leaders, entrepreneurs and game changers.


Flexibility to study online so you can continue to work on your business, which also allows you to immediately implement what you learned for faster ROI.
In a fraction of the time and money it takes to get an MBA, you'd get support from a combination of top business coaches, experts, and a community of driven entrepreneurs.



That's exactly how our Master of Business Dynamics program works. I created it to give CEOs who want to learn in the best way possible.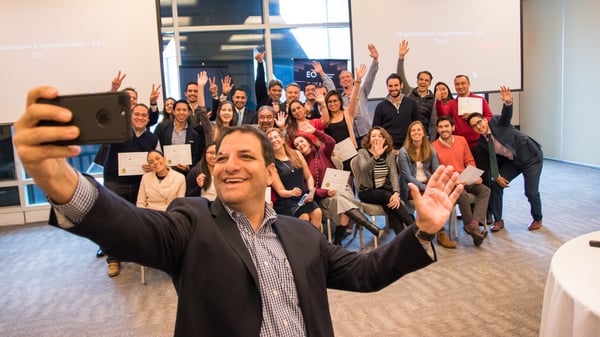 Through monthly Masterminds and group discussions, you'll brainstorm ideas and exchange insights. You'll learn from each others' successes and mistakes. You'll keep each other accountable. You'll deepen your network and relationships within and outside of your industry.

Unlike an MBA where your peer-to-peer learning support groups ends upon graduation, your online MBD community doesn't have an expiration date. It's all up to you to decide which relationships to nurture, and for how long.

The best part? The MBD has been designed to be much more affordable at a fraction of the price of a traditional MBA.


The Best MBA Alternative for the Lifelong Learner
Acquiring the skills and knowledge to become a more capable executive leader is not limited to an MBA. You have plenty of MBA alternatives to choose from, many of which are much more practical, flexible and affordable.

If you want to advance your career as an employee — and your organization requires an MBA to move up the ladder — then an MBA is still your best option. But for the trailblazing entrepreneur, the MBA is a limiting and expensive program.

If you're looking for the path that combines the best advantages of an MBA with the practicality, flexibility, and affordability of self-learning alternatives to an MBA, look no further than the Master of Business Dynamics.

In the MBD, you'll be introduced to the top business strategies that Fortune 500 companies use to grow exponentially. You'll discover how to create hyper sales growth, master new methods of marketing, scale for higher profits, hire top talent, exponential growth strategies, and more.

You'll also enjoy our accelerated learning platform and our unique Hybrid Method of Learning which combines unique strategy, the tools for you and your team, implementation, coaching, and masterminding — all geared to help you grow and scale with less drama.

For more information on the MBD, follow the link below.