It's easy to look at a mountain and think, "Wow. That's so high and magnificent."
But how many of us stop to remember that once upon a time, every mountain was actually flat ground? And that it took two tectonic plates to smash together, pushing up huge slabs of rock in the air, to create it?

Similarly, every great CEO was born in almost the same accidental way mountains are formed.
No entrepreneur really builds a company because they're thinking to themselves, "I want to become a CEO". Instead, it's a position that just happens for many entrepreneurs.

Passionate entrepreneurs usually start a company because they want to fulfill a vision. And then, they take action to make that vision a reality. When their vision and action smash together like the two tectonic plates, it forces the entrepreneur to rise up and take charge as the CEO of their company. Without realizing it, they've transitioned from a startup entrepreneur to the CEO of a fast-growing company.

Without knowing what to expect, this process can be painful, messy, unpredictable, and lonely.
Many entrepreneurs find themselves lost in this process because unfortunately, nobody really teaches you how to be a CEO.

And I've experienced this first hand.

I'd like to share with you my journey of how I learned to become a CEO with the hopes that not only will you find inspiration, but you'll also know what to expect and how to prepare yourself for the different stages of business growth as a CEO. This way, your rise to the mountain top as a CEO doesn't have to be so difficult, lonely, or stressful.
My Unconventional Choice & Path to Becoming a CEO
Since 1998, I have started and grown 3 companies across Mexico and the United States. I am currently the CEO and co-Founder of Growth Institute, the leading online executive education company for C level executives at fast-growing firms. I've also co-founded Inflection (Gazelles Mexico), a management coaching company that helps business executives and entrepreneurs grow their companies faster and with less "drama".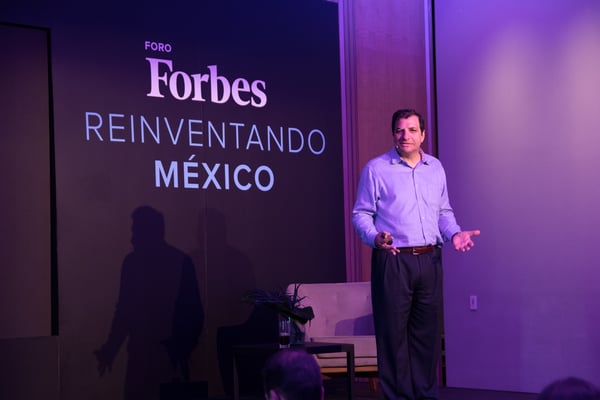 It all began in 1998 when the internet was booming. I was working in Hong Kong at the time as the Mexican Financial Attaché to the Mexican consulate. It was a great experience, but I decided to go back to Mexico with the vision to become an entrepreneur and start a company.

When I got back to Mexico, I began talking with my friends whom I went to college with. In the end, I found three friends who shared the same vision and passion as I did and we decided to start an internet company together.

One day, we were at a coffee shop to discuss our plans and business models. The discussion eventually moved into who will be in charge of what.

One of us had worked for two years at Merrill Lynch since graduating from college. Since he knew more about finance than any one of us, he was appointed as the CFO. Another friend had studied electrical engineering in college, so he volunteered to be the CTO. And the third friend had sales and marketing experience from helping his father organize concerts, so he volunteered to be CMO.

Realizing that somebody needs to take the lead on operations, I volunteered to become the CEO. And that's how I became a CEO for the first time. In hindsight, I had no idea what to expect or how to prepare for being a CEO. But I was excited and driven.

As the company grew, I began to experience the realities of being a CEO. There were not many people I knew who could relate to what I was going through. Since most of my friends were just two years out of college, they were at the bottom of every firm and they were looking at how to rise up the corporate ladder. But I was on the exact opposite of the spectrum.

On the personal side, there were many moments I felt very alone. Back then, it was almost unheard of for someone in Mexico to start an internet company. Doing something out of the norm, I often had well-meaning friends and family tell me to just get a "normal" job, settle down, and earn a stable income so that I can focus on raising a family.

And then, there's your own self-doubt. Whenever you face a really rough moment — and the reality is you will, because that's the up and down nature of running a business — you go to bed thinking, "Did I make the right decision? Should I have just done the normal thing and gotten a stable job?"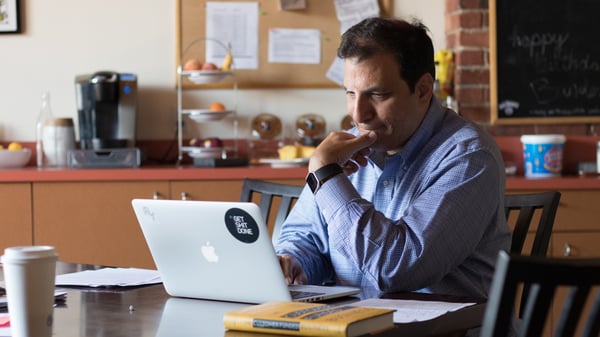 With all this combined, not only do you have a lot on your plate to do as a CEO, you have to be mentally tough as well. To achieve that, you need support and guidance.
Business Schools Prepare You to Become An Employee, Not A CEO
A year after starting my first company, a bigger competitor bought us over. For two years, we grew up with that competitor before selling the company again.

I am very thankful for those two years. I was still running my office as a CEO and country manager of the branch in Mexico, but I was also now part of a bigger group. I had managers I could turn to discuss issues, which reduced the stress of feeling like I had to carry the burden of every single decision on my own.

That's when I realized how important it is to have someone you can turn to for guidance when you're a CEO. So I decided to upskill and join a business school where I could learn the ropes of running a business.

I enrolled for an MBA at Babson College. I chose Babson because, since its establishment in 1919, they've been ranked as the #1 MBA in Entrepreneurship for 26 consecutive years by the U.S. News & World Report.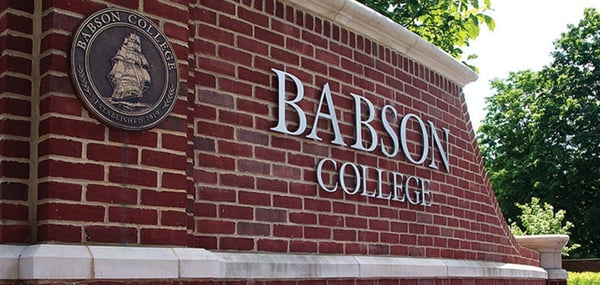 Looking back, Babson College taught me a lot about critical thinking. I also met people from all over the world, learned a lot about corporate life, and experienced more of the United States. So it was a great experience.

But today, in running my business, there is very little from Babson College that I actually use. And this isn't surprising based on how Babson College was structured from the very beginning.

When you enter the campus of Babson College, the first thing you see is the recruitment office. I remember once asking the dean, "How can you tell me that this is the number one business school when the first thing you see is a recruiting office to get students a job?"

It doesn't make sense, right? Shouldn't a business school prepare you to start a business, instead of getting a job? Isn't an MBA supposed to give you the skills to become a successful CEO?

The dean's reply was that they teach the entrepreneurial mentality, but not how to build a company. And I remember thinking, that's crazy! If the number one business school doesn't teach you how to build a company, where does one go to learn how to become a CEO?

The fact of the matter was, at that time, there wasn't really a place you could go to become a CEO. The current education system was designed to serve the industrial era. In other words, education was designed to create employees. Education was also standardized to ensure their graduates have the same capacities and a certain level of standards that make them hireable.

But here's the thing. To succeed in business, the CEO needs to think differently from the rest of the competition. So how can a standardized education system, which requires you to think the same way everyone else does, teach you how to become a CEO?

From this experience, I realized I needed to learn about running a business from somewhere, or someone, else.
Finding the Right Guidance in the Most Unlikely Places
When I was 27 years old, I joined the Birthing of Giants. And it was the best entrepreneurial education I ever received.

The Birthing of Giants (BOG) was incubated in the halls of M.I.T., with the partnership of Inc. Magazine. It was my first International Learning Experience and it blew me away. Here I was, a 27-year-old kid from Mexico going to M.I.T. with 70 other entrepreneurs from around the world who were all very successful. Many were probably achieving 10 or 50 times the revenue I was bringing in. It was intimidating at first and I felt very small.

I soon realized however that participating in BOG wasn't about how big your company is, but how much you can share and support each other through your struggles, doubts, and insecurity.

I was among entrepreneurs who were my peers that understood the CEO journey in a way that nobody else could. It was an opportunity I did not have in business school. Having that support group also made it easier when the going got tough, and sometimes the relationship with other entrepreneurs was more important than what we were learning.

Until I experienced this level of peer support, I did not realize this would be where the value would come from. Only another peer can turn around and say, "Hey, are you waking up in the middle of the night sweating, cold? Me too. Are you having trouble with your family because you're working 20 hours a day? Me too. Here's how I dealt with it."

Additionally, BOG taught me things I could immediately implement it in my business the next day and get a direct return on investment. The peer learning experience I got from BOG was so powerful, that I've been immersed in peer learning for 20 years since, and there's nothing I enjoy more today.

The second thing that helped me learn the skills of being an effective CEO was learning from great books of thought leaders. Before the Birthing of Giants program started, they gave me a list of eight books to read.

I remember getting the books by mail, going home, and reading them. It blew me away. It was like the pages were a mirror reflecting everything in my business and in my life. I realized that every problem or opportunity I faced in my business, someone had written a book about it. I just have to find out who, and read the book to learn from them.

Finally, the third thing that helped me learn how to be an effective CEO was having mentors. While peers offered my invaluable support and books opened up the path to virtually unlimited knowledge, the mentors that crossed my path were able to guide and propelled me further than I ever could have achieved on my own.


Pickpocketing My Way to Becoming A CEO Inspired A New Path
In my journey to learn how to become an effective CEO, I felt like a pickpocket.

I took classes in M.I.T, Harvard, and Stanford. I read different books. I would learn from various mentors like Verne Harnish at Entrepreneurs' Organization and Salim Ismail at Singularity University.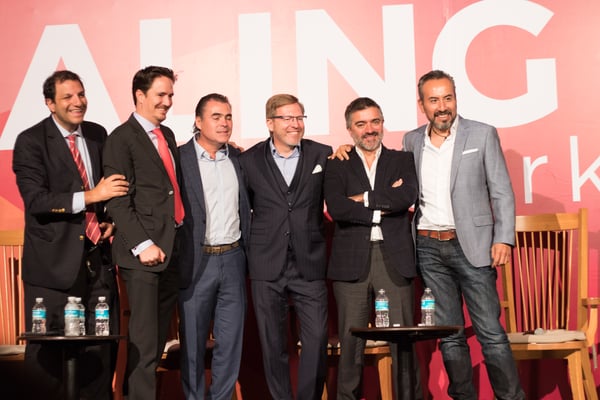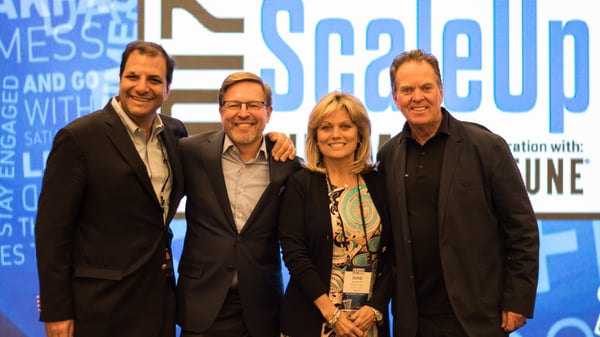 But there was still not one single place I could learn to be an effective CEO. And that's when I was inspired onto a new path.

I decided to put together the one place where an entrepreneur can learn to become a CEO. A one-stop-shop that brought together masterminds with peers, books from top thought leaders, and mentors in business.

The result of that vision is the Master of Business Dynamics (MBD).

Today, I am proud that the MBD supports entrepreneurs all over the world to become the CEOs they need to be. It brings together the most advanced set of business growth tools, solutions, & resources for business growth — so you don't have to worry about experimenting by trial and error. More importantly, it also gives you access to incredible thought leaders and mentors.

It's the CEO education I wish I had when I first started as a CEO, and it has already helped thousands of companies in over 63 countries grow their business and scale up. So if you're looking for the path to go from entrepreneur to CEO, check out our MBD program and join us here.