It's funny how the world works. We recently found an executive who for years has been working to make learning more accessible in his country, but it wasn't until recently that he invested in learning within his own organization. Piyush Agarwal has an education publishing company in India and recently joined the MBD program to set his business on an exponential growth rate.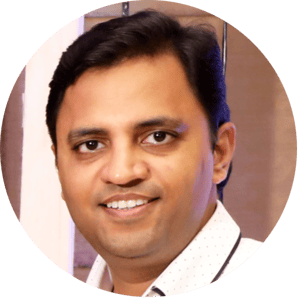 Piyush and I sat down to discuss his story and I'm now here to share it with you.

His father founded the company, LBF Publications, about 25 years ago. After Piyush took over the organization they shifted focus a few times until they came to what they now are now providing - what he describes as a "practical and results-oriented curricula."

With 1,000 employees servicing 5,000 schools across the country, Piyush saw a need to scale the company and digitize the business without running out of cash.

Armed with new knowledge from the MBD program, Piyush is finding smarter ways to scale up his business without using investors or venture capital. His redefining of the company's purpose and managing its capital in a different way are key to achieving growth.
Exponential Thinking Creates a Unified Vision
The first program he took was called Exponential Organizations with Salim Ismail and Kent Langley. The program is all about how to grow 10x faster, better, and cheaper than your competition. The process lies in the ability to adapt. When your business is quick to change it lets you innovate and take advantage of emerging trends and newly available technology.

For Piyush, learning how to think exponentially helped him assess these new technologies and take advantage of their opportunities for his business. He said:
"Doing the ExO course really opened up my eyes to a lot of opportunities that are there in the digital field, and how to go about digitizing my business."


That was just the beginning because the idea of a publishing company can only go so far. Alone, it is not inspiring people to get up in the morning and fundamentally shift the way people learn. The ExO course helped Piyush rethink what his business was doing and develop what ExO's call a Massive Transformative Purpose (MTP) to create a clear and inspiring vision that defines his company's overall objective.

Piyush said: "Before the ExO course, we didn't have a very clear-cut vision, mission or any kind of a statement. It was just that we were working towards making education a little better. There was no goal as such and there was no direction to the company.

Drawing from the session and tools introduced in the course, Piyush came out with a starting point for LBF's MTP - "Educate the nation". The new statement gives more definition to the company's purpose and invigorated the people working there.

He said, "I've seen a lot of positive change in all of my employees – in all of the people that I'm meeting – whenever I share my MTP. They are somehow getting aligned with that MTP and how we are able to use it in a larger perspective. Having a clear purpose is giving us a lot of ideas on how we are going to achieve our own smaller goals and then work towards educating the nation. So now the direction is very clear."


Learning to Scale and Manage Working Capital
Upon completing the ExO course, Piyush looked back on the digital progress he had made with LBF while studying under Salim Ismail. He was then introduced to the Master of Business Dynamics and the methodologies covered in the program. As he explored the teachings of John Mullins from London Business School and Verne Harnish, Piyush knew that there was still more to learn and more work to be done.
He said, "Seeing the value that I got out of the ExO course and looking at the profile of all the speakers in the MBD program, that is what inspired me to take the next step."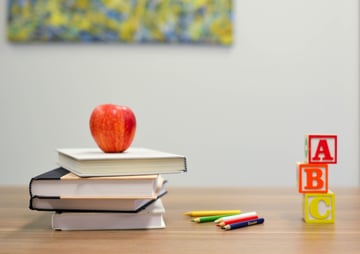 Now only midway through this intensive 18-month online program, Piyush is reaping the benefits of applying the new methodologies and solutions he is learning. A standout lesson was learning how to improve his company's cash situation so they can scale without needing a lot of external capital to fund growth.

In his second course with John Mullins called Scaling Your Business - Without VC, John shares a case study about how Gap managed to scale.

Piyush said, "That really inspired me, and I started looking at my own business processes, my own credit cycles, and my own way of funding the business.

Piyush is obviously in a completely different industry than Gap, but he found that he was still able to implement many of the same principles and models demonstrated in that case study. Within three months, he was able to reduce the load on their working capital.

He said, "So as you can see, there are a lot of practical applications for what I am learning in the program, and the results are real-time."


Testing the Market at a Low Cost
For Piyush, the MBD program continues to be serendipitous. The courses are providing the learning and tools he needs just when he needs it. Another example he shared with me was the concept of the viable product concept tool. Not that it was necessarily new to him, but it was something he never considered applied while taking online courses.

The viable product concept talks about creating a minimum viable product by implementing the necessary funding only, testing it on the market, then maybe scaling it up based on the market feedback. So he was able to test things out in real-time, see the impact, and then bring those results back to the classes and community to further his learning.

"Using this concept, I've created two or three minimum viable products as part of digitizing my business. Rather than investing a ton of time and money up front and having to wait to see whether the product would work in the market, I am testing in small scale experiments and taking those results to make future decisions about the business.

The idea from the courses about constant real-time experimentation and testing was an extremely important "Ah-ha" moment for me."
Setting Goals for Further Learning and Implementation
The MBD is a fast-paced program with a lot of content to cover each week.

Piyush admitted, "Sometimes I feel a little overwhelmed with the short span between the classes," but for him, the results are worth the effort.
With nine more months of study and implementation ahead of him, Piyush has a clear vision for what results he wants to create for LBF. He said: "I'm looking forward to screening all the employees that I have currently based on the Topgrading methodology. From what I've learned so far, this will have a huge impact on my company.
"Next, I'm looking forward to learning about the Scaling Up concept from Verne Harnish. I have attended his three-day workshop in various parts of the world, and I've already read the book, but I want to experience those things first-hand."
What Piyush Recommends for Business Leaders
Despite being a few months short of the finish line, Piyush is confident about the content of the MBD and who he thinks might benefit from applying.

Piyush said: "I think businesses in the process of scaling and those who really want to expand their business in a big way should pursue the MBD. Through this course, which is already helping a lot of leaders from around the world, you can learn and implement in real-time the best practices available for how to really scale.

"Those in top management positions in the company should go in for the MBD because the thinking starts from the top and funnels down to the bottom. If you really want to scale, the MBD will help clarify a lot of avenues to do that."

The Master of Business Dynamics is an interactive online program for driven CEOs, executives, and entrepreneurs who want to learn 6 key scaling methodologies. Apply for the program below.
Supercharge Your Business In 18 Months
Learn directly from the most influential coaches and thought leaders of the modern business world when you join our Master of Business Dynamics, an interactive online program that puts together Growth Institute's best methodologies, frameworks and solutions.

Over the course of 18 months, you'll scale up your business by learning how to implement six of the best scaling up methodologies, along with the most advanced arsenal of business tools, solutions & masterminds.