Today he's the owner and director of three growing companies, but three years ago Cameron Brandis was on the verge of losing his first – and at the time only – company.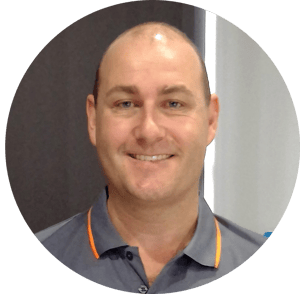 Cameron was an engineer and electrician by trade, and he understood the industries well. In 2007, he founded Brandis Industries, an electrical contracting company based in Queensland.

A boom in Australia's oil and gas industry prompted Brandis to switch the company's focus to that space. The boom fueled his company's growth for the next several years until it came to an end in 2015.

"When the boom finished, we crashed as well," he recalled. Brandis Industries was left high and dry.

Cameron knew that to survive the crash both he and the company would need to adapt. His first action was to take stock of the company's assets and think creatively about how they could be used to grow the business in new directions.


Redirecting your assets into a business
After stripping away the company's layers Cameron found inspiration in a key asset – the equipment they had purchased in the heyday of the business which was now just sitting around.

Cameron realized that his company had two options. They could either sell the equipment all at once, or they could establish a rental company and hire it out over and over.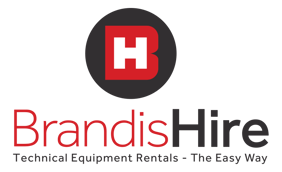 "And so that's what we did," said Cameron, "We thought 'Well, let's start a for-hire company."

Once they made that decision, Cameron and his team spent the next two to three years learning all there was to know about running an equipment hire company online.
Finally, they launched Brandis Hire which turned into a simple and reliable business.
Learning how to launch a new online platform
As an engineer with a university degree and a trade certificate in his toolbox, Cameron had great technical knowledge. However, the self-aware entrepreneur was savvy enough to realize that to bring his next venture to life, he would need to learn how to build, grow, and scale an online business.

Cameron considered applying for a Master's degree in Business, but he couldn't find a syllabus that was relevant to him as a business owner with plans to launch a new start-up.

Eager to discover another way to learn, Cameron reached out to Verne Harnish through the Entrepreneurs Organization for a course recommendation.

"I wasn't expecting that he would respond to me, but he did," said Cameron.

Verne advised him to complete the Exponential Organizations course and the Master of Business Dynamics program. After looking into the programs, Cameron realized he had stumbled on exactly what he needed.

He said: "The ExO was crazy on point for the startup that we were looking to start, and then add to that the MBD courses centered around marketing, learning about hiring people, learning about strategy, all of the things we would need to help us grow. I thought, 'Oh my Goodness, this is perfect'".

Cameron followed through on Verne's advice and enrolled in the ExO course. It was through this period of learning that he was able to launch his third company, HireX.

Using a similar concept to Airbnb, HireX allows companies to capitalize on the tools, plant and equipment they own by hiring them out when it's not in use.

Cameron said that training with Salim Ismail, bestselling author of Exponential Organizations and the course instructor for ExO, enabled him to develop HireX's innovative platform.

"The platform we use was really helped along by the ExO course. It made us regularly laser in on how to move forward, what tools to use, and how to actually crystallize the plan," said Cameron.
Achieving organizational alignment with one phrase
Before taking the ExO course Cameron was unable to convey in one simple sentence what HireX did.

That changed when he was introduced to the power of the Massive Transformative Purpose(MTP). Using the tools and lessons from the ExO program, Cameron came up with his own MTP for HireX: 'revolutionizing the way businesses use their plant and equipment'.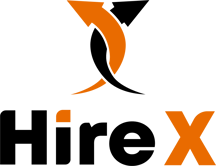 "Being able to clarify the message means we can show all the people on our team what we're trying to do and where we're trying to go.
Instead of our purpose just being a great idea in my head that I automatically think everybody else understands, we've got all the tools on display all the time, so people can read our MTP and understand the direction of the business and what it's all about," said Cameron.
"Everyone on the team knows exactly what we're doing now and why we're doing it. It's created this really open and transparent plan that people can jump onto. It's kind of transformed the way we do business; it's really, really interesting."
Bringing ambitious and disorganized ideas to life
If Cameron hadn't worked through the ExO course, his new start-up HireX might have remained just an idea.

"Until you get it down on paper and organized, it's all a big mess," said Cameron. The ExO course helped Cameron and his team organize their ideas into a proper business model.

"It was a real business strategy planning tool that sped up that process of getting a great idea off the ground and allowed us to get a lot further, faster.

"The tools that were provided are exactly what we need to understand how we can use the community, how we can use leveraged assets, and how we can use dashboard interfaces. We've built a lot of those things into the platform now as a result."

Besides helping to launch his start-up, Cameron has found exponential thinking methodologies useful when applied to his other businesses. Initially, he had applied everything he learned to the HireX platform, but he realized he could roll out specific changes to his other companies.

"It's kind of an ongoing thing, you don't just do it once and forget it. You do it and you keep using that information over and over," said Cameron.
Bringing life to the new platform
Having completed the ExO course, Cameron is now working his way through the Master of Business Dynamics course. Its emphasis on practical information with real-life applications fits well with his position as an established business owner with ambition.

By comparison, Cameron found some of the university master's degree programs in Business to be overly padded with filler modules.

"The MBD seems to me to be really up to date on technology and with the way businesses are moving," he said, "It has all the information I needed to know for growing the business. It's exactly what I was looking for and I'm really enjoying it."

Now that the soft launch of HireX is complete Cameron's primary focus is to market it.

"Funnily enough, the next course that I'm doing is Mastering New Marketing. It's kind of eerie how the Master of Business Dynamics program just keeps giving me exactly what I need at the right time," said Cameron.

Armed with a powerful set of new tools he gained through the MBD program, Cameron has unified his team with a clear sense of purpose, saved his original company from threat, and become the proud owner of successful and growing businesses, HireX and Brandis Hire.

Cameron highly recommends anyone who wants to start their own business to choose the MBD course over an MBA.

"A Master of Business Administration course teaches you about administering a business that's already started. It doesn't talk about starting up a business and growing it and doing something totally new."

Learn how to give traction to your business ideas and progress them from the planning to the execution stage by applying for the Master of Business Dynamics course today. [link]

Send your questions regarding what it's like to study the Master of Business Dynamic program to Cameron Brandis at cameron@brandisindustries.com.au.
Supercharge Your Business In 18 Months
Learn directly from the most influential coaches and thought leaders of the modern business world when you join our Master of Business Dynamics, an interactive online program that puts together Growth Institute's best methodologies, frameworks and solutions.

Over the course of 18 months, you'll scale up your business by learning how to implement six of the best scaling up methodologies, along with the most advanced arsenal of business tools, solutions & masterminds.