Imagine you're alone in a dingy hotel room in Dallas, Texas. The drapes are closed because you just don't want to see the morning sun. You don't even want to step outside and enjoy the beautiful weather.

Your head hurts because you had just received a call from your biggest supplier. They told you their company isn't performing well and they're going to cut you off.

You hang your head in your hands. Even though your company is growing really fast, you are struggling with cash flow. Your customers are dragging their feet, and your receivables are building up. And now, you've just lost your biggest supplier.

As your company's CEO, you need to solve this problem. But you don't know how. You don't even know who you can call for help. You've never felt as lonely or as fearful in your life.

What are you going to do to get out of this jam?

This scenario actually happened to John Wilson. I'll tell you soon how the story ended for him. But first, I'd like to ask you…


Have you ever found yourself in a position like this as a CEO or business leader? A position where you need to make an important decision that could make or break the company, and you have absolutely no idea what to do or who to turn to?




Practically every CEO or business leader has experienced moments like these, including myself when I first became a CEO.

So how do you make the right decisions that will ensure your company survives and thrives through every challenge?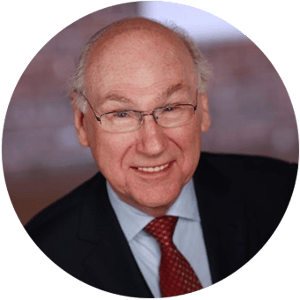 To help answer this question, we hosted a webinar training with John Wilson. John has coached hundreds of high-performing CEOs and entrepreneurs to greater success and is considered one of the world's preeminent CEO mentors. He is also an experienced entrepreneur, business owner and leader with a proven track record of building nine-figure businesses.

This article will recap the key lessons from John's webinar training, and if you like, you can also download the webinar slides here as an additional reference.

Without further ado, let's dive into the biggest takeaways, beginning with how John got out of the sticky situation I told you about at the beginning.
Great CEOs are Made, Not Born
Sitting alone in that dark hotel room in Dallas, John plucked the courage to call whoever he could think of that may be able to help him. Fortunately for him, one friend called back to help him solve his problem.

That friend introduced John to a few other entrepreneurs and business owners who shared their wisdom with John. With this new support network, John was better equipped to build a better business and in turn, build a better life.

Fast forward a few years later, John had successfully scaled the company and eventually sold it. From this experience, he discovered that great CEOs are truly made, not born.

Since then, John committed himself to help other CEOs learn how to become great leaders. Drawing from his experience of learning from other great CEOs, John distilled seven imperatives that every great CEO has. Here's an overview of all of them.
#1 Great CEOs are Emotionally Intelligent
Lack of emotional intelligence is very highly correlated with failure. In his book, Primal Leadership, Daniel Goleman said that emotional intelligence is twice as important as IQ or any technical skill.

Emotional intelligence consists of 15 competencies, of which two are particularly important for CEOs to develop: impulse control and empathy.

Entrepreneurs with low impulse control end up chasing the next shiny object, and this can hurt company growth when there isn't a consistent, well-planned strategy. With regards to empathy, most leaders score low. It's almost as if empathy is something many people lose the higher up the organization they go, and this can impact their ability to effectively lead a team.

That's why it's important for all business leaders to take an Emotional Quotient (EQ) test so you can have a better understanding of your own emotional intelligence inventory. By knowing which competencies you need to turn up or down, you can shape yourself to become a more emotionally intelligent leader.


Action Plan
Read "Primal Leadership" by Daniel Goleman
Complete an EQ-i-self Assessment. John recommends this one by MHS
Work on developing your EQ skills
#2 Great CEOs Have the Ability to Inspire
When most people are asked who inspires them, they will usually name someone who listened, cared, and believed in them.

And that's how great leaders inspire their team. They believe in their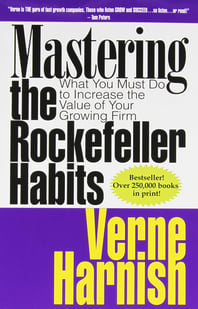 team so thoroughly that it makes an impression. This is so important because believing in your team and inspiring them with your vision is the real fuel for your business growth. You can pump in all the investments, but without a team who is inspired to fulfill your vision, you've got nothing.

Here are some ideas you can use to inspire your team. First, have a clear, passionate vision that will unite your team. The One Page Strategic Plan is the perfect tool to help you craft one. You can also try developing a team battle cry or check out some of these team alignment tips from the 10 Rockefeller Habits.


Action Plan
Check your 'Passion Meter' on your vision
Read "Mastering the Rockefeller Habits" by Verne Harnish
Develop a one-page plan to get alignment and engagement on your vision
Create a Battle Cry that inspires others
#3 Great CEOs Have a Full Toolkit
Great CEOs are lifelong learners. They continually develop and add to their toolkit.

As a CEO, you need to be equipped with tools that will help you make better decisions. The first set of tools you should have is one that will help you understand the critical numbers of your business. This is because not knowing their numbers is the top reason entrepreneurs fail.

One of the best tools you can use to track your numbers are the CEO tools put together by Kraig Kramers, in particular, his KPI and T12 templates.

The second set of tools you'll need is around leadership practices, of which John recommends evaluating yourself with the Leadership 360° assessment tool. Finally, the third set of tools you'll need should focus on communication and conversations to manage conflict and confrontations.


Action Plan
Use the KPI and T12M templates by Kraig Kramers
Complete the Leadership 360° assessment and work on developing your biggest "gap"
Read "Fierce Conversations" by Susan Scott and tackle the conversation you are avoiding
#4 Great CEOs Have Great Work/Life Balance
When you're passionate about something, your hair is on fire and you're doing it 24/7. But if you keep this up, you'll eventually burn out or make bad decisions. The great CEOs have figured out how to strike a great work/life balance.

There is no magic formula to this because it's different for everyone. You just need to be mindful to always check your balance, and also surround yourself with the right people who can look out for you, point out when you lose your balance, and help you get back on track.

A key ingredient to find your balance is introspection and the effort to understand yourself better. When you are more self-aware, you'll know what to work on to become better. And as you improve, your business will improve too.

By achieving a work-life balance, you can work on your business more and in it less. Which means you'll get the most out of business and still have a life.


Action Plan
Work on your business more, and in it less
Answer the question: What do you want from your life?
Ensure that you have the right people around you
#5 Great CEOs Build an "A" Team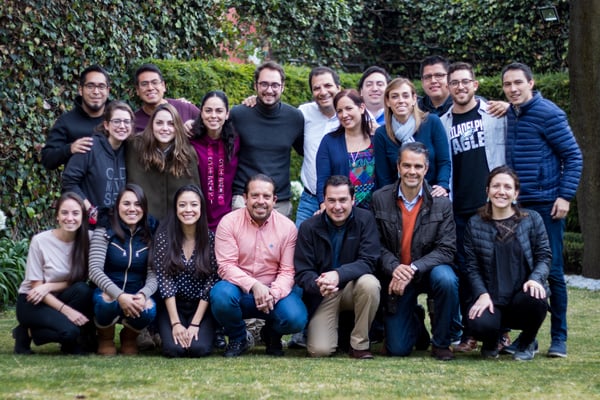 "Not finance. Not strategy. Not technology. It is teamwork that remains the ultimate competitive advantage." ~ Patrick Lencioni, author of "The Five Dysfunctions of a Team".
You really can't make it big without an "A" team. Great CEOs know this, and that's why they prioritize building an "A" team.

The foundational building block of a high-performing "A" team is trust. You absolutely cannot have one without it. Next are vision, passion, and values. "A" players are highly resourceful, and they are not going to want to work for a "B" CEO. That's why powerful vision, passion, and values will act like a beacon that attracts an "A" player to you.

How do you keep an "A" team once you've put one together? You need to continuously challenge them and provide them with constant learning opportunities. This is one of the many reasons it's super important to have a Big Hairy Audacious Goal (BHAG).


Action Plan
Create a talent file
Ready "The Five Dysfunctions of a Team" by Patrick Lencioni
Conduct a Team Assessment
#6 Great CEOs Develop a Culture of Accountability
Great CEOs take personal responsibility to execute, get things done, and develop a culture of accountability. That's what it takes to get results. After all, what's the point of a strategic plan if nobody executes it to get results?

That's why it's so important to get everybody aligned on the same page and then hold them accountable to achieve their goals. Below are six great tools you can use to develop a culture of accountability.


Strategic Alignment
Qualities Priority Management (QPM)
Monthly one-to-ones with your direct reports
Consequences for not meeting targets
Most importantly, remember that developing a culture of accountability starts with you. As a CEO, you must lead by example.


Action Plan
Hold yourself accountable for what you say you will do
Implement the 6 tools that develop a culture of accountability
Ready "Death by Meeting" by Patrick Lencioni
#7 Great CEOs Have a Peer Group Connection
All great CEOs have mentors, coaches, and peers that share their wisdom with them and support each other to tackle the other imperatives.

Here are some great questions you can ask your mentors, coaches, or network of peers to gain their best wisdom and insights:


If you could have one decision back that you made in the past year. Which one is it and why do you want it back?
What are the two biggest strategic decisions you have to make in the next year to take this company where you want to take it?
What is the number one thing you must get better at as the leader of this company to take it where you want to take it?


Joining a mastermind or being part of a peer-to-peer learning network is one of the best investments you can ever make because of the invaluable learning and continuous support from those who understand.



Action Plan
Join a peer group or mastermind
A Continuous Learning Path
Remember this: Great CEOs are made, they're not born. The journey is a continuous learning path.
By focusing on developing these seven imperatives, you can become the leader who nurtures your team to achieve their full potential and supercharge your business to greater heights.
Supercharge Your Business In 18 Months
Learn directly from the most influential coaches and thought leaders of the modern business world when you join our Master of Business Dynamics, an interactive online program that puts together Growth Institute's best methodologies, frameworks and solutions.

Over the course of 18 months, you'll scale up your business by learning how to implement six of the best scaling up methodologies, along with the most advanced arsenal of business tools, solutions & masterminds.