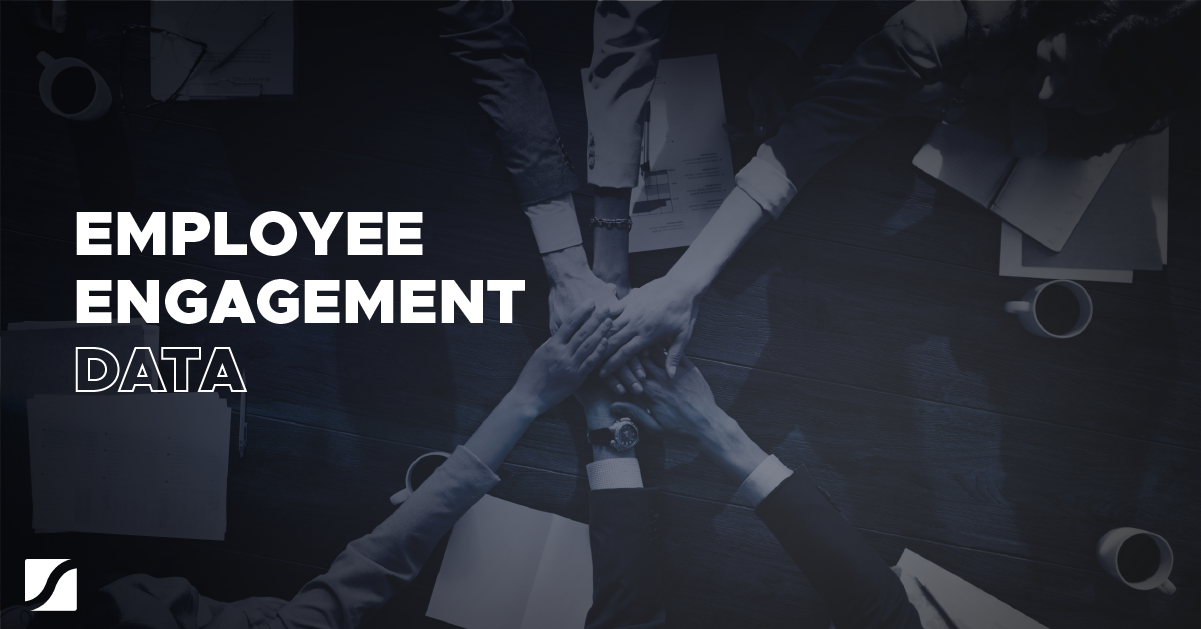 How you lead and manage your people plays a key part to scaling your business.

And a lot of that comes down to the employee experience in your company.

Thanks to years of research (and a Great Reshuffling accelerated by the Covid-19 pandemic) we now have clear indicators of what inspires people to perform their best for employers.

Here is what the data says about employee engagement, its effects on your business, and what you can do as a leader to improve it in your own company.



The Research on Employee Motivation



Whether it's apparent, the impact of employee engagement is real and measurable.

In the U.S, 35% of workers are categorized as "engaged". But a whopping 52% remain in the "not engaged" category. The numbers below illustrate how they impact employers.



The data indicates that employee motivation has a measurable impact on not just productivity - but also profitability, revenue growth, and market value!



Factors That Affect Employee Engagement
Culture



The state of your culture is so encompassing over the employee experience that it's influence is hard to ignore.

For example, high-pressure, fear-based hierarchical cultures are linked to high stress and a range of other health problems that give rise to disengagement.

Positive cultures are linked to higher degrees of employee well-being, which often reflects positively on performance.


Appreciation



Lack of "recognition, appreciation, and respect" comes in as a top reason that
24% of job-seekers cite as one that would drive them to leave their current jobs.


Career Development and Earning Potential



A PwC study found that millennials value these top 3 factors when choosing an organization they want to join:


Career progression opportunities

Competitive wages or financial package


Excellent training/development programs
5 Strategies To Motivate Your Employees For Better Performance



From the above, it's clear that culture, job benefits, and recognition play a significant role in whether people accept and remain with their employer.

With that in mind, you can use these strategies to build more engaged employees.


1. Implement employee listening
Data is your friend as you work to grow your business.

So you'll want to take advantage of it everywhere - including your employee listening efforts.

A great place you can start is with feedback loops (also helpful with customer listening).

Conduct surveys to get a pulse on how employees feel at your company.

With surveys, take note that it's not as simple as asking your people what they want. That doesn't go over so well, because as Ryan Levesque, creator of the ASK Method® says, "People don't know what they want."

Instead, ask the right questions, explore your people's experiences, and pay attention to the responses that offer more depth. Do this consistently and you'll build a more nuanced view of what your people value in your company.

It can also be as simple as mining your company's digital and social presence. What are employees saying about you on Glassdoor and other related platforms?


2. Surround your people with high performers
According to Verne Harnish, there is one thing that talented employees don't like to do: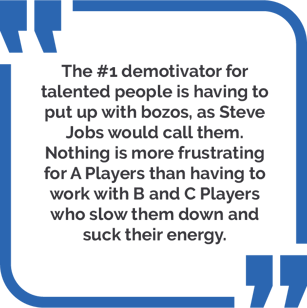 "Nothing is more frustrating for A Players than having to work with B and C Players who slow them down."

In that regard, the best thing you can do is to hire top performers to fill your team.

Look at how you source, attract and retain top talent and identify what gaps you can improve.


3. Build a culture of coaching and development
The benefits of providing coaching and training to employees have been well documented.

Employee development can net you anything from 8.6% increases in productivity to a 300% return on investment.

But what about how to put this initiative into practice?

At the heart of it, setting goals for your learning initiatives will pay off in the long run.

You want to clearly understand what skills you want your people to excel at. Even better if those skills contribute to the vision of your business.

Once you have an idea of what those skills are, you can evaluate the gaps in your workforce and build a program that fills them.

But you may also not have the time and energy to build out a development program today.

The next best thing you can do is take independent initiatives to develop and coach your employees. Give your people more opportunities to develop themselves as both professionals and individuals.

Here are some activities you can start today:


Start a weekly Lunch n' Learn or book club to encourage regular learning sessions with your people. Entrepreneur Arnie Malham founded BetterBookClub.com to achieve this.


Consider starting a budget your employees can use to devote themselves to self-learning in courses, workshops, seminars, books, etc.



Train your managers to coach and lead their direct reports.
4. Align your company to a purpose
Purpose-driven organizations tend to inspire more commitment from their employees.

You too can align a purpose to the business model of your own company.

Keep in mind that your purpose doesn't need to be so big or impressive. No one is expecting you to solve a major world crisis.

Instead, ask yourself: What is the change you want to see in the world and how does your company contribute?

Take the time to brainstorm and build your vision. Then you can convert this vision into your own Big, Hairy Audacious Goal.

(e.g. For Red Balloon, an Australian experience company for corporate clients, their purpose was to reach "2 million experiences sold in 10 years".)


5. Improve employee benefits
What would you be happier to exchange 40 hours of your week for - ping-pong tables or a full-dental plan?

A study by HBR found that, for workers, the preference is heavily on the latter.

The benefits that improved individual quality of life were at the top of the list of the most sought-after. This includes better health plans, more flexible hours and vacation time.

But that doesn't mean that those preferences will apply to your own people.

Take what you learn from your employee listening efforts and use that to craft a benefits package that best meets their needs.



Discover Your Ideal Employee Experience
There is no one-size-fits-all approach when it comes to motivating your people to deliver better performance.

But armed with these data points and expert-approved strategies, you should be in a better position to deliver better employee experiences that result in better performance.