Jason Gallourakis, human resources director for Express-Med, once made a decision that helped Express-Med rapidly grow from $1 million in 1995 to more than $30 million in 1999.


Gallourakis had decided to enroll their management team into a leadership training program. He also enrolled their supervisors and any other team members recognized as leaders - regardless of their position. His decision to introduce a talent development roadmap for employees led to a significant improvement in morale and commitment; a result that translated to Express-Med's phenomenal growth.

Like many other successful leaders, Gallourakis recognized the importance of talent development and organized the learning his team needed.

How can you do the same and ensure your talent grows, develops, and leads your business to greater heights?
In this article, I will share everything you need to consider when developing your talent, along with a talent development roadmap to guide your decisions.
First, let's clarify one thing.
Talent Development Should Go Beyond Upgrading Skills
Many companies are nervous to focus on talent development out of fear their employees would leave after they've invested in training them. This fear is unfounded because it has been proven countless times that investing in talent can actually help reverse low retention rates.

Beyond upgrading skills, talent development helps your employees engage more with their roles. Engaged employees feel stronger ownership for their growth and results, so they show up every day with purpose and energy. A study published in Forbes in 2019 showed that highly engaged teams show a 21% greater profitability, a 41% reduction in absenteeism, and 59% less turnover.

In many cases, simply reducing turnover pays for the investment you put into talent development. You'll save on the cost (and hassle) that comes with hiring and training new employees. Consider this: the average cost of replacing an employee ranges from $4,425 per hire up to $15,000 per worker (as reported by The Society for Human Resource Management and Work Institute respectively.)

Investing in talent development is also far more productive. Many leaders report that scaling is easier when they have an experienced team. As they scale, it will be easier to attract the right talent for their growing needs. This is because top talents are attracted to engaging environments that empower them to reach their best potential.

All these reasons underline the importance of giving your employees a platform to learn, grow, and continually develop their skills.

Having said that, you want to make sure your employees grow in a direction that will bring your company results. This is where a talent development roadmap comes in handy to keep your team's learning and development on the right track.


You Have to Start By Establishing the Right Direction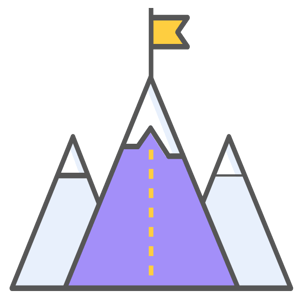 Here are some key questions you need to ask yourself before designing your talent development roadmap. These questions will help you establish the different learning needs of each department, role, or employee, and ensure your talent development initiative succeeds.


What is your organization's BHAG?
It's imperative that you've first established your BHAG — the Big, Hairy, Audacious Goal — before kickstarting any learning and development initiative. Without a sense of direction or clear vision to aspire to, you will struggle to develop your talents in the right direction.
Aligning your learning goals with your BHAG will also help you avoid the disappointment of not getting the ROI you hoped for from a training investment.


What skills, knowledge, and behavior do your people need to develop to:
a) achieve your company vision, and; b) achieve higher client or customer satisfaction?


Explore each team's role towards your BHAG, clients, and customers. Identify the goals that each team needs to set to support your BHAG, clients, and customers. Next, look at the individuals on each team. What competencies do they need to meet their team goals?


What are your talent development needs?
Once you have identified the skills, knowledge, and behavior required, start evaluating the current levels of each team and employee. Do you see gaps between where they are now and where they need to be? These gaps will be your talent development needs. By identifying your development needs, you'll establish the learning and development themes that should become your priority.


Once you have established your company's direction and evaluated its talent development needs, it's time to design your talent development roadmap.


The Talent Development Roadmap for a Growing Organization
The talent development roadmap won't just be useful as a step-by-guide for building the program - it will help you structure a culture of learning and implementation that grows in the company.
Follow these steps to guide your decisions when designing your learning and development initiative.


Step 1: Create clear learning goals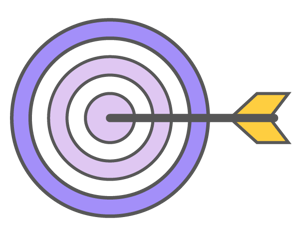 You've established your talent development needs. Next, break this down into smaller, tangible learning goals. Do this for your leadership team as well as each employee. Your team leaders will play a critical role in creating clear, strategic learning goals for each member of the team they're responsible for.


The learning goals you create need to be aligned with your company's business goals and values. I highly recommend involving your employees in the process of creating their own learning goals and metrics by using the One-Page Vision Summary tool. This will improve the effectiveness of their training and boost their engagement.


Step 2: Choose the learning format of training that is best for your company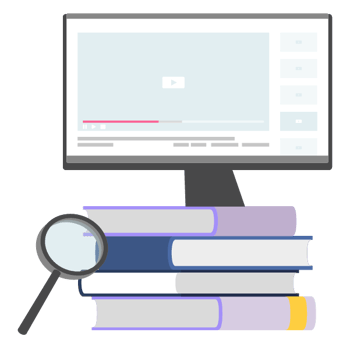 You can choose from many different types of training to implement for your people.

One of our thought leaders, Arnie Melham, championed a simple book club at his agency to help him build a winning culture. Here at Growth Institute, we encourage our employees to upgrade their skills and abilities through the many quality business learning suites available on The Edge.

The key thing to decide about your training format is this:

Which one is best for your company?

Let's take a brief look at the pros and cons of different types of training so you can choose the one that's best for your needs.


A. In-house training
Pros:
Cost-saving

– You'll save costs of hiring external experts, as well as travel costs of sending your employees to off-site courses.

Customized training

– You understand your current needs and situation best, so you can customize the training for your team.

Convenient

– The training can be scheduled to fit around your employee's schedule without causing a lot of workflow disruption.
Cons:
Administration burden

– It can create a burden on the administration to organize, get the right equipment, and find a suitable training room.

Disengaged employees

– Employees may find it harder to focus on the training since they can dart back to their desk to attend to an urgent task on their plate.

No new content

– There is a risk that the training becomes irrelevant since it comes from current internal resources without new ideas or critique to improve from external sources.
B. On-site workshops
Pros:
Cost-saving

– The cost per participant is typically lower than the ticket prices of public training courses. You'll also save on travel costs.

Customized training

– You can request the expert to customize the training to your needs, so you get more relevant training than a public course.

Convenient

– The training can be scheduled to fit around your employee's schedule without causing a lot of workflow disruption.
Cons:
Administrative burden

– It can create a burden on the administration to organize, get the right equipment, and find a suitable training room.

Disengaged participants

– Employees may find it harder to focus on the training since they can dart back to their desk to attend to an urgent task on their plate.

No external networking

– By bringing it on-site, you miss out on the networking opportunities of off-site workshops or conferences.
C. Off-site workshops or conferences
Pros:
Engaged participants & networking opportunities

– Participants are more engaged when they're away from interruptions at the office, plus also have an opportunity to network.

New insights

– You'll gain new insights from different experts to add to your team knowledge.

Team-building

– In a new, focused environment away from usual daily distractions at the office, off-site workshops achieve better team-building results.
Cons:
Higher costs

– Public courses, plus its associated travel costs, tend to be higher per participant than in-house or on-site training.

Not customized training

– Public courses are delivered to many companies, so the training will not be customized to your exact needs or circumstances.

Inconvenient

– Participants will need to fulfill their work or arrange for a colleague to take over their work during the time off required to attend the off-site training.
D. A college degree
Pros:
Higher commitment

– Individuals are more committed to a degree which they will take ownership of.

Deeper learning

– Individuals will be able to delve deeper into topics in a dedicated learning environment.

Hones specific skills

– A degree can help individuals master a specific skillset that will make them an expert in their field.
Cons:
Higher costs

– College degrees cost significantly higher than other options.

More time commitment

– Degrees take a lot of time commitment over a period of time and could impact their working hours.

Higher stress

– It can be very stressful for individuals to pursue a degree part-time while still juggling work and family life.
E. Online training programs
Pros:
Cost-saving

– Online programs are typically cheaper and there are no travel costs involved too.

Convenient for the company and participants

– In-house training is cost-saving too but comes with administrative burden. Online-training removes the burden on administration, while also giving participants the flexibility to fit their learning into their schedules as they wish.

Allows for self-paced learning

– Each participant can go at their own pace, which allows them to be more engaged in their learning.
Cons:
Requires self-discipline

– Participants will require the self-discipline to commit regular time for learning.

Isolation

– Unless the training is done in groups, participants will be isolated from other team members during learning, which can reduce engagement or motivation.

Possibly missing out on networking opportunities

– Not all online training programs give opportunities to interact or work together with other participants and the trainer. Participants then miss out on the networking opportunities you'd get with off-site workshops, programs, or degrees.

Remember, you don't have to be exclusively loyal to one format. As you can see, each has its own advantages and disadvantages. Different formats can serve various team members during different situations.

Don't be afraid to mix it up. As long as they align with your learning goals, you're on the right track. Also consider giving your employees different learning options to choose from. It's another freedom that could empower them to take ownership and responsibility for their own growth.


Step 3: Embrace and champion the program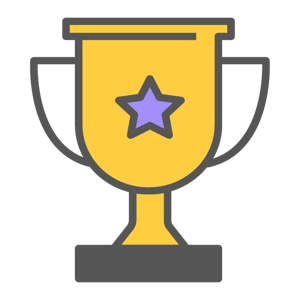 The intimidating thing about learning and development programs is that they often fail to get the expected return on ROI for the money spent on this initiative - which averages out to about $350 billion globally.

Research has found that some of the most effective training programs out there have one thing in common: buy-in and strong support from the leadership team.

It's not enough to recognize a need for the program. It's not enough to initiate the program. You have to champion it too - and get your fellow team leaders on-board. Strong leaders at successful companies tend to champion their learning and development programs beyond just lip service.

They do so by exemplifying the qualities of a lifelong learning with a growth mindset themselves. Show your team how you are willing to learn and grow, and they will follow.


Step 4: Set learning KPIs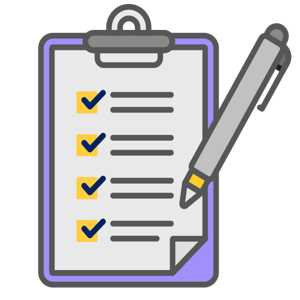 To determine the success of the program, you'll need to measure it with some key metrics.
Since you've already established the learning goals and business goals, these KPIs can be directly linked to the results they get in the role that each employee is responsible for. There is no point in setting your learning KPIs based on completion certificates or examinations.


What matters most is how your people apply what they learn towards your business goals and company vision.


Step 5: Collect anonymous feedback regularly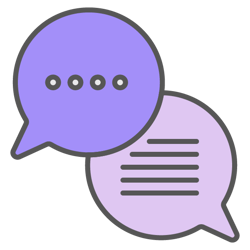 It's no secret that for many training programs in business environments, management and direct reports don't always see eye-to-eye on how effective they are.


That's why feedback is so important.


If there are no systems in place to regularly assess the effectiveness of these programs from all perspectives, then that's one ingredient for a failure. Make sure to check in often and collect feedback for improvements from your team as they go through the program. Surveys, one-on-ones, and team meetings are all great ways to do this.


Developing Your Leaders to Be On Board
Designing a talent development roadmap for your leaders will follow the same guidelines as listed above. In particular, though, you will need to focus on these three essential skills every team leader needs:
Communication skills – This includes cultivating emotional intelligence, listening skills, and negotiation skills.


Motivational skills – This includes being able to sell the vision, build a culture of accountability with clear expectations, and boost team engagement.


Execution skills – This includes having the tools and systems to facilitate effective meetings and delegate effectively, as well as skills to lead consistent quality of execution.

It is also important to lead your team to adopt a growth mindset instead of a diminishing one. Leading with a growth mindset is critical for team leaders to inspire their direct reports to become proactive, accountable, and motivated solution-seekers.


Learning Drives Business Growth
When you have a team that grows as individuals, your company will grow as a whole.
Investing in team and talent development may take a lot of time, discipline, and faith at first – but the long-term benefits are well worth the effort.