As business leaders, we all know the importance of keeping your eye on the numbers — whether those numbers are KPIs, dashboard metrics, or financial numbers. But are you also keeping abreast with customer feedback data?

One of the 10 Rockefeller Habits that top-performing companies employ is ensuring that the reporting and analysis of their customer data is as just as frequent, and accurate as financial data.

In this article, I'll go through the key highlights of collecting, measuring, and analyzing customer feedback as covered in my books, Mastering the Rockefeller Habits and Scaling Up.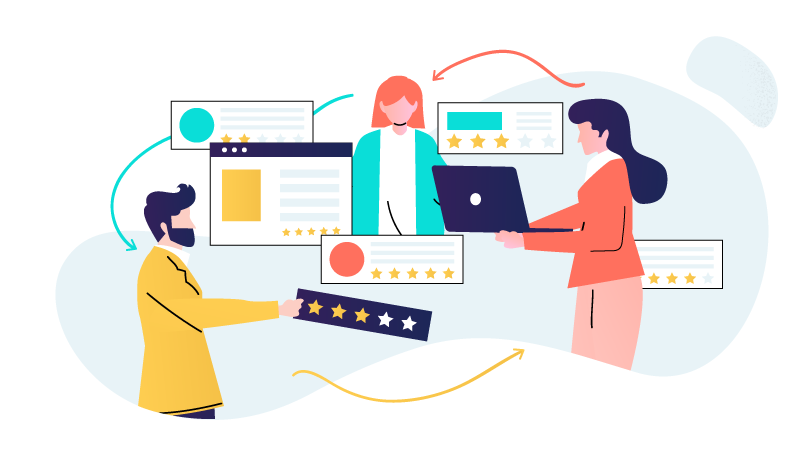 The Importance of A Regular Customer Feedback Loops
A customer feedback loop is a rhythm of gathering information on how your customers perceive the product or service your offer. The data you collect will be used in weekly meetings and strategy planning sessions in order to determine future actions.

I didn't realize how simple yet powerful a system of collecting customer feedback could be until I met Michael Dell. When Dell Computer was just a baby called PCs Limited, Michael had his employees keeping weekly lists.

He urged them to write down every problem, complaint, concern, issue, idea, or suggestion that had either crossed their minds or had been reported by a customer that week. On Thursday afternoons these lists were turned in, and Michael took them home to read and to search for the patterns and trends that would emerge over several weeks and months of collecting employee and customer concerns and suggestions.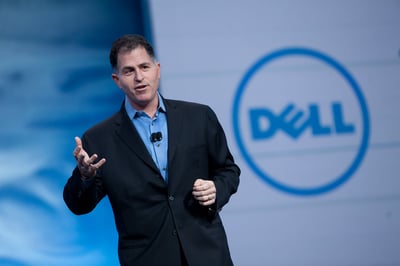 On Friday morning, he'd call everyone together for what became known as "the hour of horror." Employees would gather around and brainstorm solutions to some—but not all—of the problems.

Being selective was smart because Michael Dell understood the concept of compound interest. He knew that if you solve just one percent of your problems or make a one percent improvement in your products and services each week, you'll gain greater and greater yields from the solutions with each passing year.

If, on the other hand, you aim for solving too many problems, you'll only have a hassle on your hands! Instead of being your key productivity-enhancing tool, it'll become just another drag on everybody's time.

Let's look into how you can execute a customer feedback loop in your organization by looking at the different types of customer feedback data sources to gather information.


Preparatory Customer Feedback Surveys

The first preparatory activity is to send out a short Start/Stop/Keep survey to your customers: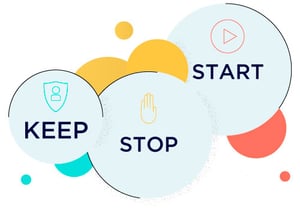 What do you think [company name] should start doing?
What do you think [company name] should stop doing?
What do you think [company name] should keep doing?

It could be a random sample if you have thousands of retail customers. Or it might be more appropriate to have account managers query business-to-business customers face-to-face or over the phone. Use your best judgment, but be sure to incorporate customer feedback into the process.

The key is to get the raw, unedited data. Even if a problem occurred and was resolved, it needs to be logged so patterns and trends can be observed.

At the Ritz Carlton hotels, noted for winning two Malcolm Balridge awards for outstanding quality and service, personnel are required to log all incidences of customer or employee problems or concerns and turn them in daily to the general manager. This data points out opportunities for improvement that save time, improve working conditions, and increase customer delight.

It's particularly important to encourage all your salespeople, distributors, and independent reps (in all of your sales channels) to gather and report customer feedback and market intelligence. Ask them to provide feedback from customers and about competitors and report on barriers they are facing in making sales.

We also implore all executives and middle managers to have a 4 Questions (4Q) conversation with at least one end user weekly. Particularly in business-to-business situations, you may have to bypass your distribution channels and purchasing agents (with permission) and talk directly with those benefiting from your products and services.

The 4Q refers to the four questions that we suggest leaders ask customers in person (not on a survey):
How are you doing?
What's going on in your industry/neighborhood?
What do you hear about our competitors?
How are we doing?
In a business-to-business environment, have all senior leaders connect with their counterparts at customers' companies (e.g., your CFO should talk with the client's CFO). Communicating with other specialists in their area will allow them to pick up insights others will miss.


Other Customer Feedback Data Sources
Customer feedback and market intelligence can also be collected using algorithms and online data collection methods. The fastest-growing companies of this century — Facebook, Google, Amazon, Booking.com, and Netflix — have built business models predicated on being able to tap into more input from customers than anyone else.

Using powerful algorithms to discern correlations from users' actions gives them a great deal of their insight. Much of their data also emerges from enticing customers to make comments and leave ratings for innumerable products and services online.

As today's consumers spend more time on social media, it can be challenging to get feedback through phone calls. Roger Hardy, Coastal.com's founder and CEO, once recalled, "We were at a point where we were leaving 40 messages and not getting as much feedback. It was unproductive."

Now Coastal.com uses SurveyMonkey to get feedback immediately after a purchase. The company also relies on comments through Facebook, which can be left easily and quickly. "We try to figure out hot spots from the comments we get through social media," says Hardy.


Handling & Analyzing Customer Feedback
The weekly routine reviewing ongoing feedback collected from customers will feed into the decisions made during the weekly meetings and strategy planning sessions.

At global consulting firm Bain & Co., loyalty practice founder Fred Reichheld and his team found a company in almost every sector that was growing top-line revenue 2.5 times faster than its competitors. So they set out to identify what these companies did differently.

At the "good" companies, the executive team spent zero time discussing what it was hearing from customers at its weekly meeting. A customer's name would only come up if there was a crisis.

In contrast, the "great" companies — which, like Enterprise Rent-A-Car, were growing
considerably faster — spent roughly 20% of their leadership team's meeting discussing feedback from customers.

What are the best ways to analyze customer feedback? Here's a six-point set of problem-solving guidelines:


Relevancy
Does the issue really matter? Is it of top importance? Are there lots of customers affected by the hassle? Here you are looking for a pattern of recurring hassles. You can't solve every hassle right away, so you want to look at those that are costing customers and employees the most time or money.



Be Specific
In staff meetings, push people to give specifics when reporting customer feedback. You can't begin to address these issues without knowing the who, what, when, where, how, and why of these hassles. Being specific also means being careful when using the words "always," "never," and "all the time."



Address the Root
Look at the cause of the issue and not just the symptoms. Let's say you've identified a specific communications problem-in most cases, the standard response is "send out a memo." Rarely does this get to the root of the problem-instead, it serves as a quick fix. One of the best ways to get to the root of the problem is using the "5 Whys" technique. Ask "why" several times until you get to the root cause.



Focus on the What, Not the Who
You don't want to turn your search into a finger-pointing or blame game. Besides, 95% of the time, it's a process problem, not a people problem. However, if all the what's keep leading to the same who, maybe you've waited too long and the person has to be let go. But you should still ask, "What did we do wrong that caused this person to fail?"
Maybe your hiring or training process needs to be improved. If you don't get to the root of the what, you'll keep making the same who mistakes.


Involve All Those Affected
Rather than run around getting ten explanations from ten employees about the customer problem, get them all in the same room to give a truer picture of the entire problem. Getting everyone in the room together also helps to minimize suboptimization-where fixing a problem in one part of the organization causes greater problems elsewhere.


Closing the Loop of Customer Feedback
It's also important to have a team responsible for the process of closing the loop on all customer feedback. Here's an example of how it's done.

The Net Promoter Score (NPS) was popularized it in Fred Reichheld's book, "The Ultimate Question: Driving Good Profits and True Growth". In short, the idea is that satisfied customers can be passive, transacting with you but not necessarily engaged.

For growing companies, engaged customers —those that are thrilled enough to tell others about you —are critical for profitable growth. The NPS measures the net percentage of your customers who are actively spreading the good word about your company. It is a system that Apple, Enterprise Rent-A-Car, and hundreds of our clients use to manage this aspect of their business.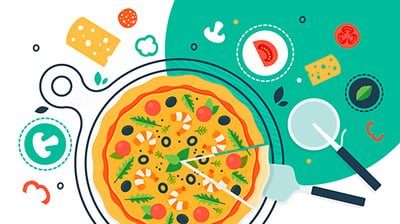 Beijing-based Gung Ho! Pizza uses the NPS to measure customer satisfaction, linking the results each month directly to employee bonuses — along with the four Brand Promises and a sales target.

Each day, every store sends out two questionnaires with delivery people to randomly selected existing customers, for a total of 60 surveys per month. To keep it simple, the survey asks four questions, including the NPS question, "Would you recommend us to a friend?"

It also includes a spot for the customer to add a phone number. Then the Gung Ho! Team closes the customer feedback loop by calling these customers to learn how the company might do better.
Customer Retention Fuels Growth
In summary, the four key points of focus for gathering and analyzing customer feedback is as follows: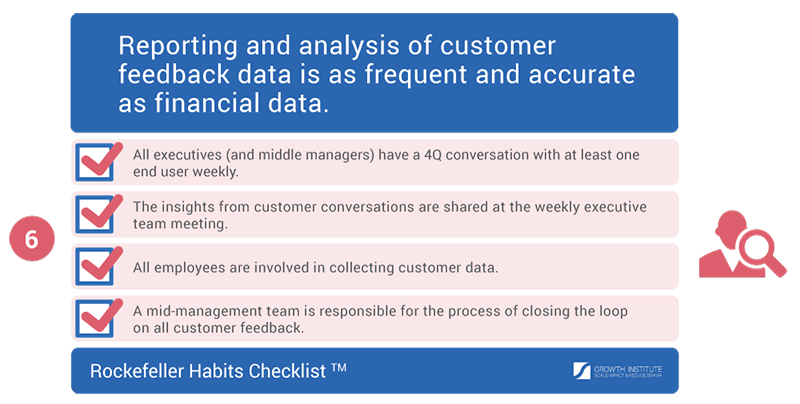 Look at these efforts as an investment in customer retention. At rapidly growing companies, the team is often so busy chasing new opportunities that the existing clients feel ignored. If companies were able to hold on to the customers they now lose from neglect, it would fuel at least half of their growth.

For a practical way to learn how to apply this concept into your current business while getting mentorship, peer-to-peer feedback, and customized support as you implement, check out my Scaling Up Master Business Course here.
Download 10 Rockefeller Habits Checklist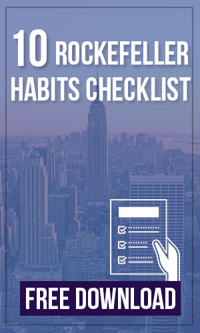 Did you know that customer feedback loops are part of the
10 Rockefeller Habits framework?

This simple set of habits has already helped over 40,000 companies achieve team alignment and scale up while reducing the time needed to run the business — many of which scaled to $10 million, $100 million, and a few, to a billion and beyond.

That's the dream, isn't it?

So get your free 10 Rockefeller Habits checklist here so you don't just get results from the tools that align your team, but you'll also benefit from the other habits that support your company to efficiently scale.