How Companies Like Airbnb Use Matchmaker Model to Grow Their Business

John Mullins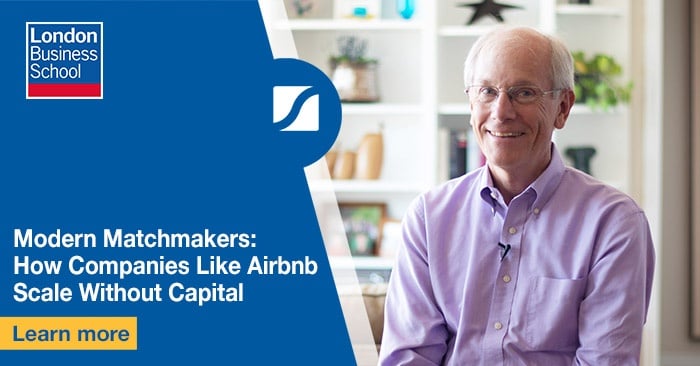 Growing a mid-market company can be very challenging.

Ask any entrepreneur what keeps them up at night, and cash flow almost always makes the list. Growth sucks cash.

So how can mid-market companies raise money and resources to expand? Is there a way to raise capital for a business without the hassle, risks, and baggage that comes with VC or private equity money?

The answer is yes.

You can grow your company with your customer's cash, which doesn't require you to rely on any form of external funding – no banks bearing difficult covenants, no investors telling you what to do. There are five types of customer-funded models to raise capital without VC. Each of them is proven to provide the fuel to grow the revenue, cash flow, and profit for mid-market companies.

One of the most appealing of those customer-funded models, which this article is going to explore in more detail is called the matchmaker model.
The Matchmaker Model: Finance & Grow Your Mid-Market Company – Without VC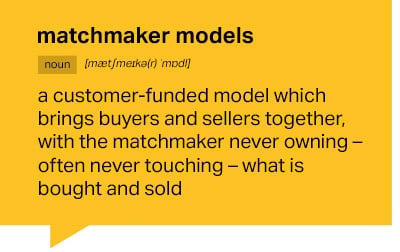 By bringing together buyers and sellers, but not owning – and never even touching – what is bought and sold, today's matchmakers grow their companies with virtually no external funding because there is no need to tie up cash in large amounts of inventory.

Visionary entrepreneurs built matchmaker companies like eBay, Airbnb, and Expedia. Many of these companies were built with virtually no investment to get started because they had no need to buy what they were going to sell. Uber, TaskRabbit, and Freecycle are some other examples of successful organizations using matchmaker models.

But it's not only startups that put such models to work. Perhaps your company can, too.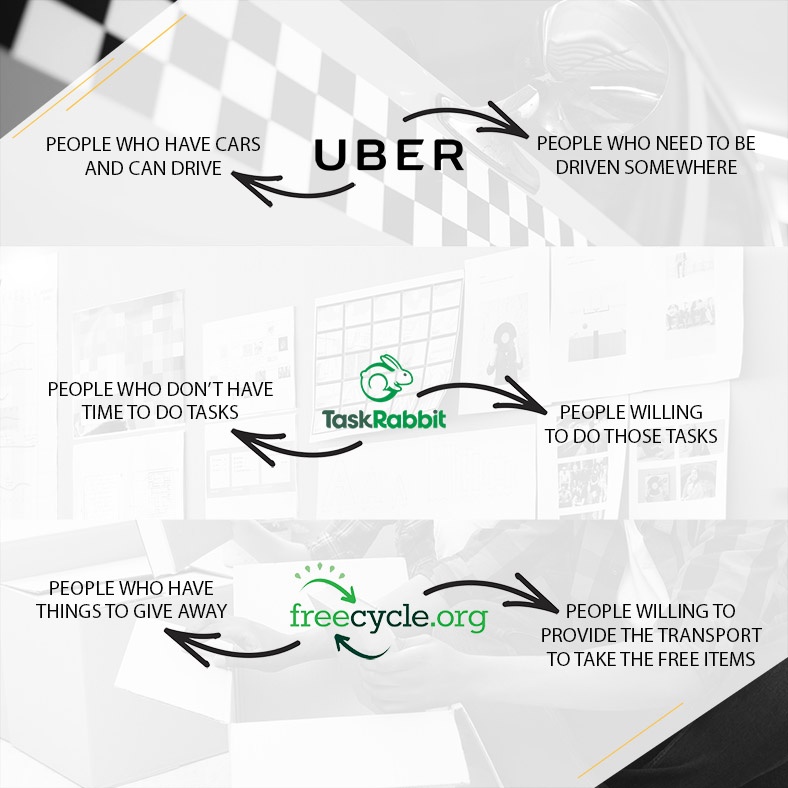 None of these companies own or touch any of the things that are being bought, sold, or exchanged. Yet they make a handsome profit through commission or listing fees, either from the buyer, the seller, or sometimes from both.

It's important to also note that the matchmaker model isn't just limited to modern technology-enabled services, but it's been around for more traditional businesses, too. The real estate industry is a classic example of a traditional business running on the matchmaker model.
The best part about the matchmaker model is that not only does it take little or no cash to expand a mid-market company, but it can even give the company what accountants call negative working capital.

That is, the company has its customers' cash in hand before having to produce or pay for the good (or service) it sells.

Here's an example of how it works.

Airbnb brings together travelers who need a place to stay with hosts who own a place they want to rent. A customer may book their accommodation and pay for it two months in advance. However, Airbnb doesn't pay the host until after the guest has checked in.

During those two months, Airbnb has the customer's money which it can use to grow – more listings, more markets to serve, and so on.

Let's now take a closer look into a case study of another successful matchmaker business.
A Successful Matchmaker Business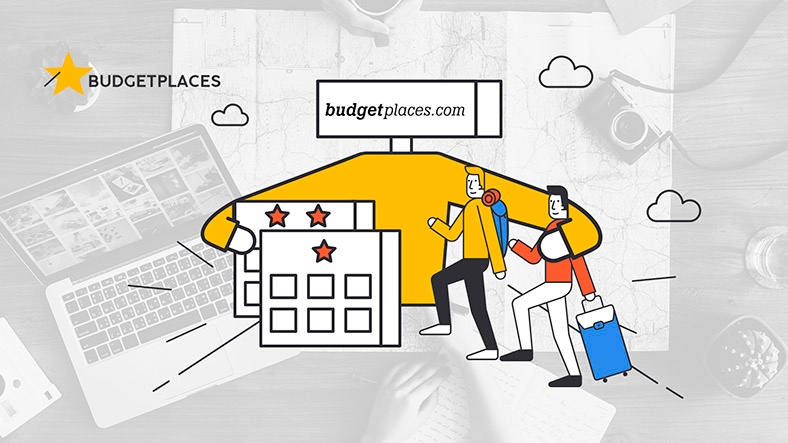 Budgetplaces.com is a great example of a little-known company that grew their business using negative working capital they got from a matchmaker model.

After two failed businesses, John Erceg and his girlfriend and now wife Lucia decided to stop doing fancy new-paradigm businesses and focus on something really simple. They decided to buy a flat and rent it to tourists since, at the time, the tourist business was booming in Barcelona, where tourism was booming, thanks to the advent of low-fare airlines like Ryanair and EasyJet.

The flat very quickly became fully booked, so Erceg expanded his little operation and bought another one. Fortunately, Lucia was a dentist who earned good money and could easily qualify for a mortgage.

Erceg then ran into a problem.

Now, with two flats in their portfolio, it was more difficult to fill all the nights. He realized he needed to find a way to reach more travelers, so he built a rudimentary website to advertise his two properties. The result was a success and his properties were once again well booked.

Now, Erceg could have continued on the model of pouring investments into properties to rent out. However, every new property would require a new mortgage and he would eventually hit a glass ceiling when no more loans could be approved.

It was at this point that Erceg's business took a different turn when he had the idea to switch his business model into that of a matchmaker service.
John knew that Barcelona was packed with many 1- or 2-star hotels and small accommodations offering bed and breakfast.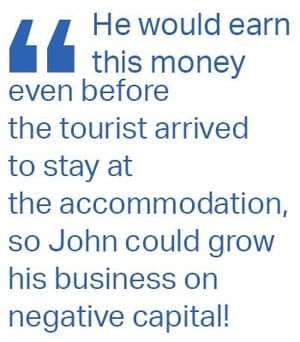 It was the early 2000s at this time, so most of these hotels or small accommodations didn't have an online presence because the internet was still new.

In fact, they didn't even have computers and were largely running their business through fax machines and telephones, which meant they had no way to get business outside of Barcelona.
Since Erceg had already successfully built a website to book his own properties, he realized he could help other accommodations book their properties, too.

Soon, he had more than 100 low-budget Barcelona properties on his site.

His model was simple, even ingenious. The guest would pay 15% of the total booking amount to Budgetplaces to "secure the booking", and then pay the balance due on arrival directly to the property. No invoicing. No paperwork, other than a simple one-page contract with the hotels and B&Bs.

What would you, as a mid-market entrepreneur, do with that cash?

If you're like Erceg, you'd use it to buy more Google AdWords to generate more bookings. The business grew rapidly, first to Madrid, then Dublin, after which many other European cities followed. In 2007, only three years on, his business earned nearly half a million Euros profit.

In 2011, after numerous travel industry suitors had come knocking, Erceg sold two thirds of the business to a private equity firm, "For a life-changing amount of money," as Erceg put it. Apart from covering some very modest cash flow shortfalls in the early years, and apart from buying the two flats early on, Erceg hadn't invested a single euro in the business, ever.

All of its growth capital had come from its customers and its matchmaker model, bringing hoteliers and travelers together, for the benefit of both parties.
A Matchmaker Business That Failed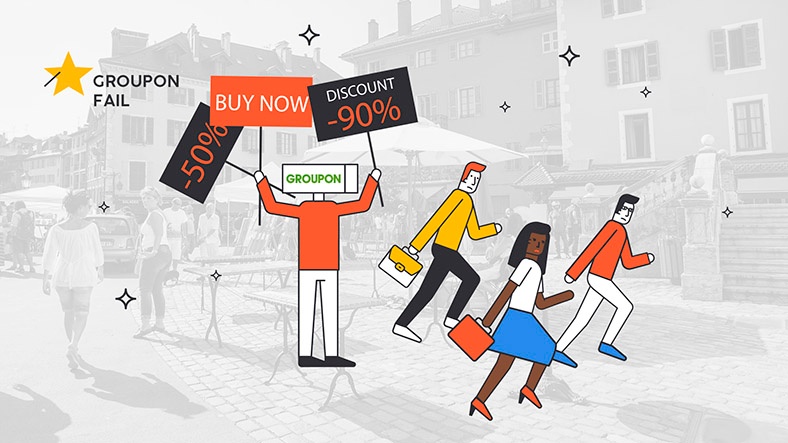 A classic example of a matchmaker business that failed is Groupon, an e-commerce company connecting customers with local merchants by offering heavily discounted deals.

At the beginning, Groupon was a sky-high success. However, its success did not last for very long.

Why did it fail? Groupon tanked because it wasn't really solving a problem for the merchants that were providing the deals. Customers who bought the deals were deal-oriented customers who would purchase many different deals from different merchants, but they wouldn't become regular customers. Groupon's merchants soon found that they were giving away margin to unprofitable or marginally profitable customers who rarely came back.

In the long run, it didn't work. Groupon's stock price crashed, and it soon became largely irrelevant. Interestingly, however, because its matchmaker model has been so capital-efficient, Groupon has yet to fully disappear.

Getting your customers' money upfront can cover a lot of sins!
Striking A Balance In Matchmaker Models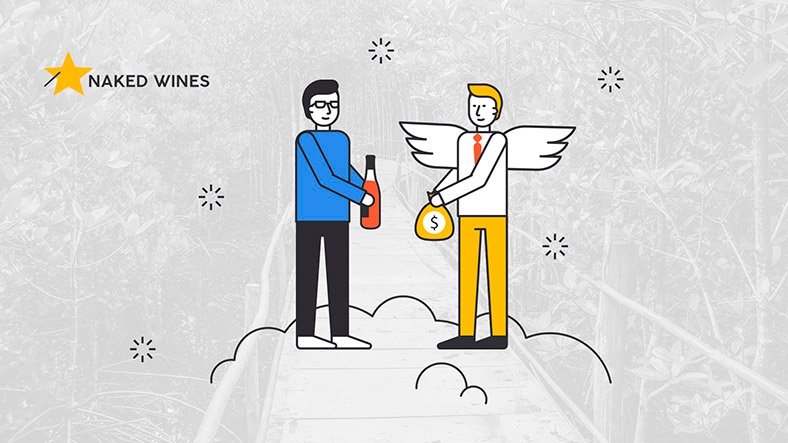 What we learn from these two case studies is that matchmaker models work best when there is a compelling need from both the buyer and supplier side.

When there isn't a compelling need from one side or the other, as was the case for Groupon, then it can cost too much money to attract that side of the transaction. Capital efficiency, and the growth it makes possible, gone!

Additionally, matchmaker models work best in fragmented industries, wherein many companies compete but there is no single or small group of companies which dominate the industry, as we've seen with Budgetplaces.com and the plethora of mom-and-pop hotels it serves.

Naked Wines is a great example of a mid-market company that has struck the balance of solving problems for both suppliers and customers.

Winemakers, for the most part, are artists. They just want to make wine, but they don't like selling it. They also don't like the fact that good wine needs to age, and that means the cash that goes into sourcing the grapes and making the wine just sits there in the cellar until the wine is ready to drink.
Wine connoisseurs also have a problem. They love to find unique wines, but it's difficult to know in advance whether the wine they buy for a fancy dinner party is actually good enough.

Enter Naked Wines, which sells wines online in a novel way by bringing together independent winemakers with people who are passionate to discover unique wines.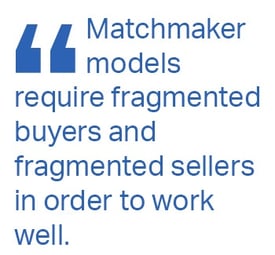 Naked Wines asks its customers – angels, as they are known – to pop $40 each month (£20 in the UK) into their account. I'm one of them, and when my account hits $160, I order another case of wine, based on the ratings that my fellow angels have given the wines.

That's less than $15 per bottle for wines comparable to those priced much higher in my neighborhood wine store.

Meanwhile, all that cash hasn't just sat there. It's been used to fund independent winemakers to make great wine, funding the grapes, the bottles, and so on, in advance. Because the winemaker doesn't have to worry about or bother with selling the wine, he or she gives Naked Wines a good deal, a deal that's passed on to consumers like me at below-market prices.

It's a win-win. I get wines that I nearly always like (and that are fully guaranteed if I don't). And the winemaker's uncertainty about how a particular vintage will turn out is gone, as the entire lot was sold at the beginning of the process.

A balanced deal? Indeed!
Would a Matchmaker Model Work in Your Mid-Market Business?
Driving your business forward with a matchmaker model means you avoid most of the pitfalls of relying on investors' money to grow your company.

If you're interested in using a matchmaker model to turbo-charge your growth, here are some important questions to ask yourself:
What new set of connections can you create to bring together buyers and sellers in your business?
Are these connections fragmented? You don't want a dominant player on either side.
Are you solving a pressing need for both the buyers and the sellers? What's not working as well as it might?
Can you keep the growth of buyers and suppliers in lockstep, so one side won't outgrow the other?
If you have considered all these questions and checked off all the boxes, then you are ready to try out a matchmaker model.

If all goes well, you'll be able to grow your company faster than you may have thought possible.

If you'd like to build out your own customer-funded business, be sure to check out the program, Scaling Your Company Without Venture Capital - Master Business Course.