Growing a mid-market company can be very challenging. Ask any entrepreneur what keeps them up at night, and cash flow almost always makes the list. Growth sucks cash.
So how can mid-market companies raise money and resources to expand? Is there a way though to raise capital for a business without the hassle and risks of VC money?
The answer is yes.
You can grow your company with your customer's cash, which doesn't require you to rely on any form of external funding. There are five types of customer-funded models to raise capital without VC proven to exponentially grow the revenue for mid-market companies.
One of those customer-funded models which this article is going to explore in more detail is called the matchmaker model.
The Matchmaker Model Of Financing & Growing A Mid-Market Company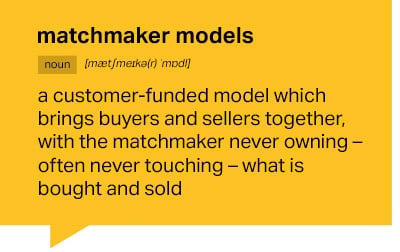 By bringing together buyers and sellers, but not owning what is bought and sold, today's matchmakers grow their companies with virtually no external funding because there is no need to tie-up cash in large amounts of inventory or assets.
Visionary entrepreneurs built matchmaker companies like Airbnb and Expedia. Many of these companies were built with virtually no investment to get started, because they had no need to buy what they were going to sell. Uber, TaskRabbit, and Freecycle are some other examples of successful organizations using the matchmaker model.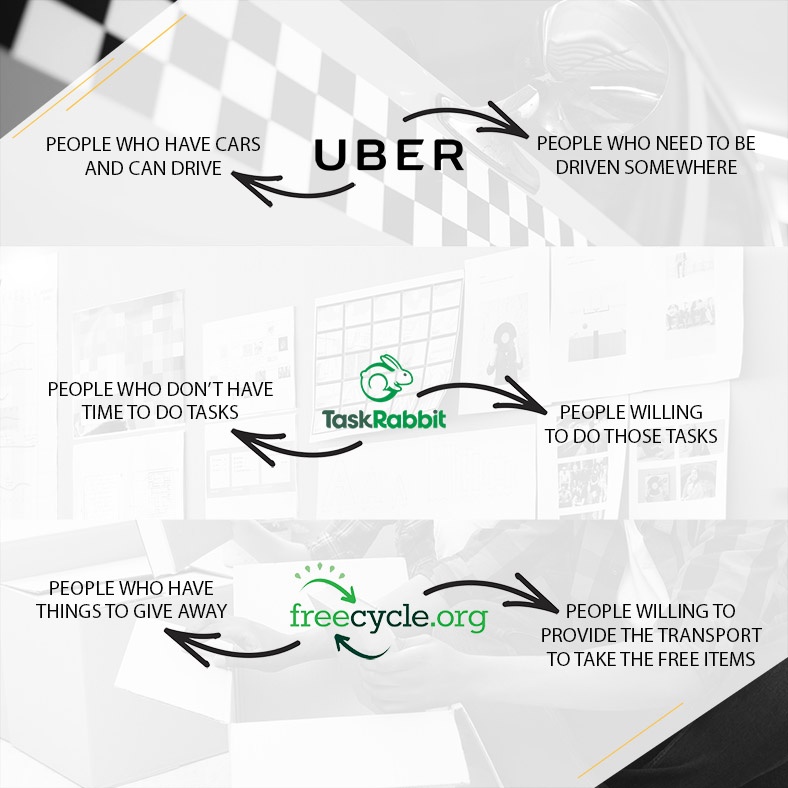 None of these companies own or touch any of the things that are being bought, sold, or exchanged. Yet they make a handsome profit through commission of fees, either from the buyer, seller, and sometimes both.
It's important to also note that the matchmaker model isn't just limited to modern technology-enabled services, but it's been around for more traditional businesses too. The real estate industry is a classic example of a traditional business running on the matchmaker model.
The best part about the matchmaker model is that not only does it take little or no cash to expand a mid-market company, but it can even give the company what accountants call negative working capital. That is, the company has customers' cash in hand before having to produce or pay for the good (or service) it sells.
Here's an example of how it works.
Airbnb brings together travelers who need a place to stay with hosts who own a place they want to rent. A customer may book their accommodation and pay for it two months in advance. However, Airbnb doesn't pay the host until after the guest has checked in. During those two months, Airbnb has the customer's money which it can use to grow.
Let's now take a closer look into a case study of a successful matchmaker business.
Case Study: A Successful Matchmaker Business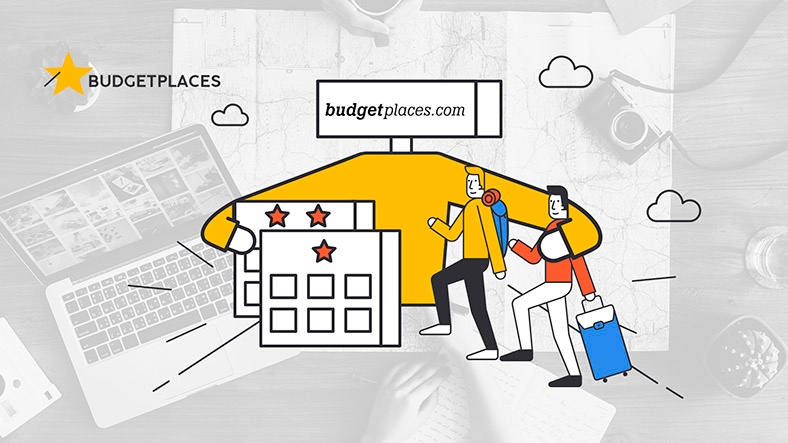 Budgetplaces.com is a great example of a mid-market company that grew their business using negative capital they got from the matchmaker model.
After two failed businesses, John Erceg and his wife Lucia decided to stop doing fancy paradigm businesses and focus on something really simple. They decided to buy a flat and rent it to tourists since, at the time, the tourist business was booming in Barcelona.
His flat very quickly became fully booked, so John expanded his little operation and bought another one. Fortunately, Lucia was a dentist who earned good money and could easily qualify for a mortgage.
John then ran into a problem. Now, with two flats in their portfolio, it was more difficult to fill all the nights. John realized he needed to find a way to reach more travelers, so he built a rudimentary website to advertise his two properties. The result was a success and his properties were once again fully booked.


Now, John could have continued on the model of pouring investments into properties to rent out. However, every new asset would require a new mortgage and he would eventually hit a glass ceiling when no more loans could be approved.
It was at this point that John's business took a different turn when John had the idea to switch his business model into that of a matchmaker service.
John knew that Barcelona was packed with many 1- or 2-star hotels and small accommodations offering bed and breakfast.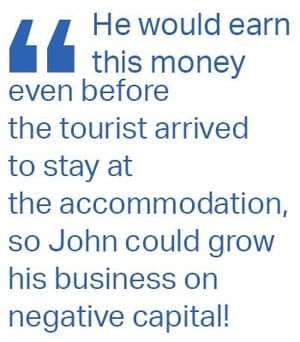 Take note that it was the early 2000's at this time, so most of these hotels or small accommodations didn't have an online presence because the internet was still new. In fact, they didn't even have computers and were largely running their business through fax machines and telephones, which meant they had no way to get business outside of Barcelona.
Since John had already successfully built a website to book his own properties, he realized he could help other accommodations fully book their properties too. Soon, he had more than 100 Barcelona properties on his site, Barcelonaunder30.com.
His earnings would come from 15% of every booking he helped to matchmake through his site. He would earn this money even before the tourist arrived to stay at the accommodation, so John could grow his business on negative capital!
The business grew rapidly. They expanded to Madrid, then Dublin, and then many other European cities followed. By 2007, his business was earning nearly half a million Euros in profit per year. He expanded further by translating his websites to multiple languages to reach even more tourists. His business grew 30-40%, year after year.
In 2011, John successfully sold his shares of the business for $25 million euros. Remember, this was achieved from never taking a single dollar of outside money since he expanded from renting out his own properties to matchmaking travellers with other properties. The entire business was 100% customer-funded with negative capital, from beginning to end!
Case Study: A Matchmaker Business That Failed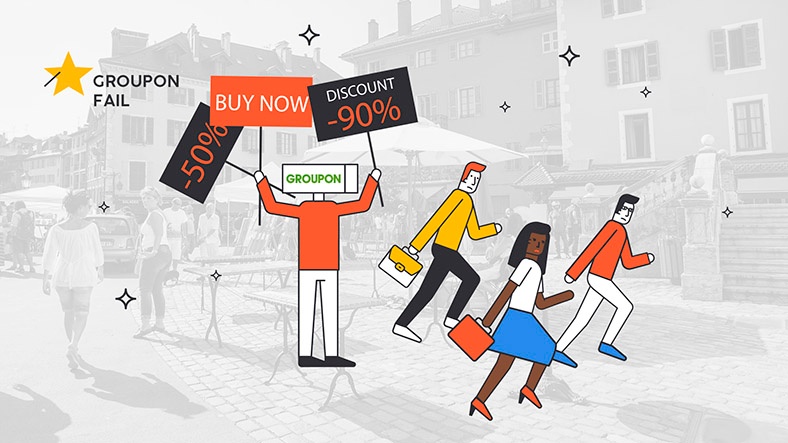 A classic example of a matchmaker business that failed is Groupon. Groupon is an e-commerce company connecting customers with local merchants by offering heavily discounted deals. At the beginning, Groupon was a sky-high success. However, their success did not last for very long.
Why did it fail? Groupon tanked out and burned because it wasn't really solving a problem for the merchants that were giving out the deal. Customers who bought the deals were deal-oriented customers who would purchase many different deals from different merchants, but they wouldn't become regular customers. Groupon's merchants soon found that they were giving away margins to customers who never came back.
In the long run, it didn't work. And Groupon paid the price.
Case Study: Striking The Balance To Create Success With The Matchmaker Model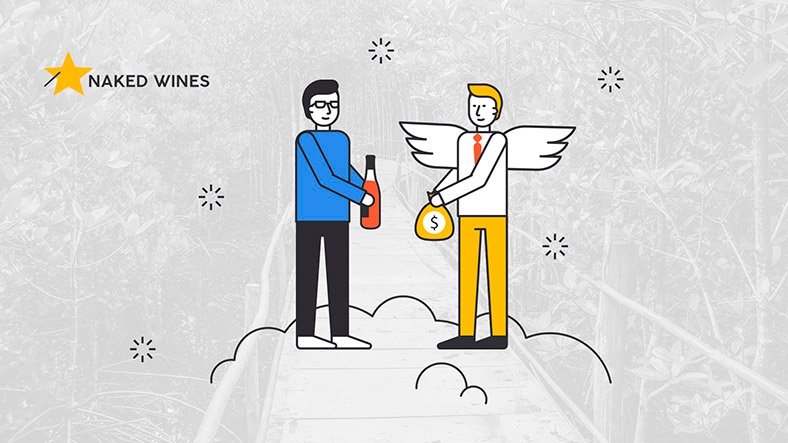 What we learn from these two case studies is that matchmaker models work best when there is a compelling need from both the buyer and supplier side. When there isn't a compelling need from both sides, as was the case for Groupon, then it can cost money to attract both sides of the equation.
Additionally, matchmaker models work best in fragmented industries, which is an industry where many companies compete but there is no single or small group of companies which dominate the industry. The real estate industry is an example of a fragmented industry. There are many homesellers and homebuyers. Without a single or small group of companies dominating the industry, it gives rise to the opportunity for real estate agents to become the matchmaker or matchmaker model businesses to step in.
Naked Wines is a great example of a mid-market company that struck the balance of solving problems for both suppliers and customers. They sell wines online in a really novel way by bringing together independent winemakers with people who are passionate to discover unique wines.
I'm a Naked Wines consumer myself, and as a customer, I happily pay Naked Wines a monthly subscription fee to discover new wines that are not available in the local stores. Paying customers like myself then become what the company calls "angels". When the money in my account builds up to about $120 or $160, I can then buy a case of fantastic wines from indie winemakers.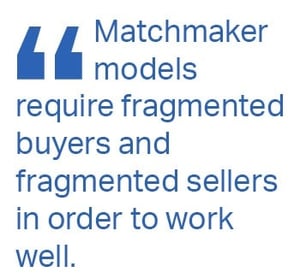 And before I cash out my account to purchase the wine, Naked Wine will use the advance cash flow to fund the production of independent winemakers. Naked Wines has thus solved a problem for both the customers who want to find interesting wines and the winemaker who needs the money to produce them.
Another important balance you need to strike when implementing the matchmaker model in your business is achieving equal levels of supply and demand.
Take Airbnb for example. If there's too many hosts on Airbnb and not enough customers, the hosts won't get their places filled and they'll start looking for customers elsewhere. On the other hand, having too many customers and not enough accommodations listed on Airbnb means the customers won't come back. So to build a successful matchmaker model, you need to keep the growth of both sides in lockstep as you expand.
Would a Matchmaker Model Work in Your Business?
Driving your business forward using customer funds and negative capital also means you avoid some of the early pitfalls of relying on investors' money to grow your company.
If you're interested in using the matchmaker model to fund your business, here are some important questions to ask yourself:
What new set of connections can you create to bring together buyers and sellers in your business?
Are these connections fragmented? In other words, it's important that the buyers and sellers do not currently have an easy way to connect. Are you solving a pressing need for both the buyers and the sellers?
Is there an equal number of buyers and suppliers?
Can you keep the growth of buyers and suppliers in lockstep, so one side won't outgrow the other?
If you have considered all these factors and have checked off all the boxes, then you are absolutely ready to try out the matchmaker model to grow your company without needing to rely on VC, or external funding.