How To Rejuvenate a Traditional Business With Exponential Thinking

Daniel Marcos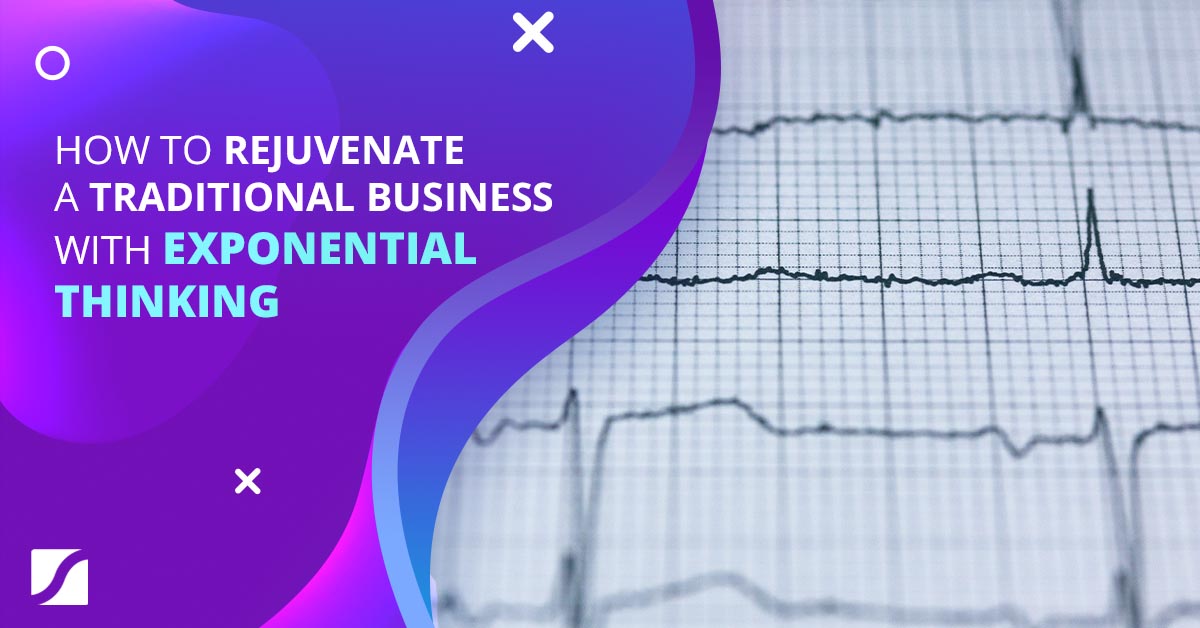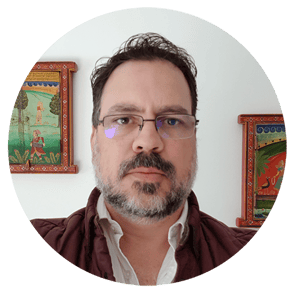 At home in Guadalajara, Mexico, Antonio Diaz has been working for Grupo RIO, the healthcare company his father founded in 1964, for ten years. For the past three of those years, his business has employed 150 people and seen a 20% year-over-year growth.

Although buoyed by this success, Antonio found himself wondering what new actions he could take to help the company flourish in years to come.

Vague rumblings of a technological revolution and e-commerce opportunities had filtered down to Antonio and he began to think seriously about the new challenges and possibilities emerging in the world around him – and what they could mean for Grupo RIO.

Antonio started to research how new technology and a fresh approach might help him ensure a brighter future for his family's business. He discovered Exponential Organizations and the Growth Institute and has now completed their online Master Business Course as part of an ongoing training initiative.

Antonio feels what he has learned from these courses has transformed the impact he has on the business.


Building a Better Future
Through the Exponential Organizations Master Business Course, Antonio has found a place for his family's business in the global economy and has established a clear pathway towards outgrowing Grupo RIO's competitors.

He said: "Before taking the ExO program, I wasn't well aware of the globalization process that is happening around us. The fourth revolution has been mentioned regarding the information-based economy and I was following, for example, the cryptocurrencies, but I hadn't been able to really nail what the purpose of these things was.
"I learned the things happening in our business were very linear and traditional, and through the program, I realized that there was a great opportunity for us to immerse ourselves in the process.
"We already started implementing some of the attributes suggested by the framework to make our company more information-based, and prepared to compete in the years ahead."
Key Changes That Made the Difference
Switching from incremental to exponential thinking allowed Antonio to view the company in a whole new way. He looked at it from every angle, questioning everything from its core purpose to the services it might be providing five or ten years in the future.

Antonio said: "Now we are implementing some software and systems to collaborate and communicate better amongst ourselves, and also with our customers. And we are setting up new systems so we can gather data and make better use of it."

Gathering internal data is just as important to any organization as collecting external data, as it can be used to monitor overall company health and identify opportunities and threats in real time. The Growth Institute recommends inputting essential company and employee metrics into a Dashboard for this purpose.

A Dashboard, also known as a 'progress report' is essentially an at-a-glance information management tool which can be accessed by all members of the organization.
Considering how the company might evolve over time, Antonio said: "The nature of our business will most likely change in the future; instead of being a company focused on making medical exams, we want to be a company who is prepared to use the information coming from the exams to provide value-added services to our customers.

"Let's say we change the mission of the company to improve the quality of life for people. To achieve that, we have to understand the massive amount of data coming from the exams we provide our patients. Thus, our focus might change from treating them or helping them when they are sick to instead keep them healthy."

Using algorithms is the most effective way for organizations to make sense of the vast quantity of data which technological advances have made it possible for companies to collect.


Reinvigorating a 50-Year Old Mission
The company's mission statement, though fitting when written over a half a century ago, no longer applied in a world driven by exponentially developing technology.

After studying ExO, Antonio swapped the outdated statement for the Massive Transformative Purpose (MTP) to 'improve quality of life for people' giving the company a renewed sense of purpose.

Antonio said: "Before, our mission statement had to do with providing the best medical diagnostic services for people blah, blah, blah. Now we have something broader and more ambitious, we're thinking of a lot of ways to make business and probably we're entering a new era of developing business."


Thriving Through Adaptation
The Diaz family's business used sophisticated technology, but it wasn't until the principles of ExO had been applied that they took full advantage of the innovative technologies in the medical examination field.

Antonio said: "Our business has been a leader because of the technology that we use for exams. The competitive advantage was provided by the technology – in that the competitor with the best technology was gaining the preference of customers. It conveys security and trust that the results are going to be accurate.

"But I was kind of worried that this globalization and the information-based economy might surprise us in a bad way if we were not prepared. So I started looking for some things related to how to compete in that environment.

"Let me give you just quickly an example. In the past, if you wanted to give ultrasound exams you had to buy probably $200,000 worth of equipment. But now you can get the images from the exam by downloading free software and buying just a piece of equipment that you plug into your phone. So, with $10,000 you're able to make ultrasounds.
"The technology is advancing very rapidly. I didn't want to be caught off guard by all of the technology coming into our space.
It might not be not coming that fast to Mexico – things are happening in the States and in some other countries – but eventually, it will get to us.

"That's why I started looking at some options and when I came across the ExO program, I thought it was probably the right fit to start learning and understanding better about this."


A More Confident Future
With a new set of ideas in his mental toolkit, Antonio feels more equipped than ever to take his family's company into the future and is planning to make plenty of changes along the way.

He said: "The way moving forward is probably to change the nature of our business. Before we used to buy equipment, for example, but now we're looking into leasing or renting the technology.

"Before we only looked at hiring employees, now we're looking at how can we operate by incorporating more people based on the demand that we develop.
"Overall the program gave us the confidence to be looking at our business in a new light. We know what we have to develop, and now it's going to be about how well we can manage to execute along the way.
"At the moment we're focusing on getting the house in order. That means internally changing the way we operate, the way we collaborate, the way we interact by implementing and adapting the new ExO tools that we're using."
Giving Customers More
Describing how ExO is changing the company's relationship with its customers, Antonio said: "Also, in process now are improvements to our customer service based on information-based systems.

"We are integrating more tools with the goal to gather, analyze and make use of the data. So, probably our main revenue in the future might come from the usage of data.

"The delivery of services based on the information the data provides us, could be used to provide value-added services to our customers, rather than just having a transactional relationship with the customers by providing for them just when, for example, they're sick."


Who Can Benefit From Exponential Thinking?
The ExO program enabled Antonio to effectively manage the transition of his family's business from a linear to an exponentially focused organization.

Asked who would benefit from the program, Antonio said: "The ExO program has to be taken by any CEO. I don't think there's going to be any business that is going to be exempt from the changes happening worldwide.

"The economy is changing dramatically towards information-based businesses, and I don't think there's going to be a single industry that will be immune to that.

So, if you want to have a good framework for how to prepare your company and how to compete in the future, and probably to open new avenues for business, ExO is a great program to take.


Continued Professional Development
Antonio's time in the ExO course provided such an important impact on his business that he decided to continue growing as a leader and joined the Master of Business Dynamics Program.

Antonio said: "I decided that the MBD would be a very good next step for me.

"In the past, I completed three masters degrees and what I've been liking about the MBD (which will be my fourth in a way) is that it's very practical and it's something that you can start applying as soon as you finish a session, or even while you're in the sessions.
"Ideas come to mind and everything you can relate back to the business very easily. So, I think it's a good investment for any of the programs I've taken. I think it's worth every penny."
If you're ready to learn how to transform your business into an exponential organization, take the first step by applying for the Exponential Organizations Master Business Course by the Growth Institute.
Transform Your Business into an Exponential Organization
The Exponential Organization Master Business Course provides you with professional feedback, peer support, accountability and external perspective (we all know how it is hard sometimes to think "outside of the box") so you can apply the ExO methodology successfully in your organization.
Within the program, you'll be getting the highly-qualified guidance and support from Salim Ismail, Kent Langley, and ExO Coaches, plus an extremely dynamic and valuable network of leaders from all over the world.
Go here to know more about the course and be notified when the new cohort starts.