Like most entrepreneurial leaders, Barbara Turley stumbled into building her company.

After working as an investment banker for 15 years, Barbara transitioned to business coaching. She began to notice that her clients were doing much of the work themselves and not hiring staff to help them.

So, she helped them find their assistants and teams. That help turned into a complimentary webinar, which then officially became The Virtual Hub in 2015 (a 200-person remote staffing company based in the Philippines).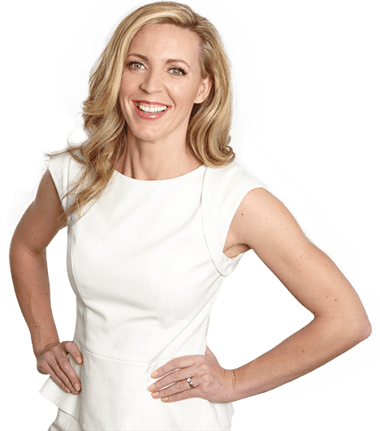 Barbara had read Scaling Up by Verne Harnish and with the book as her guide, built her business using its principles.

But in 2020, when the pandemic hit, the team decided they needed a lifeline. At the last minute, they signed up for the Scaling Up Master Business Course, "Crisis Edition".

Today, The Virtual Hub is doing better than ever. Recently, we met with Barbara and heard about what she and her team learned from going through the program.

Here are just some of the few lessons she shared.
Via AskDennisBrown.org


1. Spend The Time On Purpose And Values



The first order of business for The Virtual Hub team was to set their People policies, their Purpose, and stated Core Values.

"We just felt that we needed to nail this area because we're a People first organization," says Barbara.

When reading Scaling Up initially, she had already created a Purpose and Core Values for the company.

But in going through the course, the team saw that both of those areas needed revision. For the core values, they were a bit "fluffy". But it was the Purpose that had them stuck for some time:

"We rapidly realized that we had not peeled the layers of the onion back enough on company purpose."

The team went through a deep-dive exercise. They wanted to question their thinking behind the purpose statement and how it could be reformulated to create more impact:

"When we started really peeling the layers back, it took us on a long journey that took a long time."

Finally, they landed on the statement: We unlock dreams.

Getting to this statement may have taken some time, but Barbara noted how driven the team was to arrive at a clear and impactful message they could all align on.

"The words we chose were very, very deliberate. We were very specific that whatever company purpose we had, it had to cut across our clients, our team, and the company, so we wanted an overarching purpose."



2. Use Purpose And Values To Make Better People Decisions



The Virtual Hub specializes in vetting the right people for the job. They connect busy entrepreneurs with qualified virtual assistants who will take care of their busy work.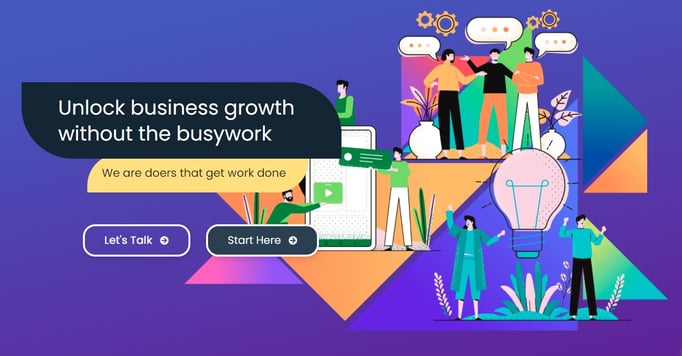 Via The Virtual Hub

That's why Barbara and the team were so dedicated to making the right People decisions.

"Recruitment was a major, major issue for us because I know now that we were recruiting the wrong people for the wrong reasons. And they were causing HR and operational issues later on."

These issues were exacerbated when the world took a turn in 2020.

"Our culture took an absolute nosedive during the pandemic. All our people cared about was their situation and I think that's why we chose the People piece to refocus on. Because without the people we were nothing."

The team refocused extensively on their people policies to build on the purpose and core values they had worked so hard to refresh.

"We even got to the point where we changed the entire structure of our HR manual - like who the hell looks at HR manuals? - and we created a manifesto that is designed around our core values. So every policy that we have is linked to a core value."



3. Take Your Team Along With You To The Course



Joining the Scaling Up course was a last-minute decision for Barbara. Right before the start date, she jumped in - bringing along her head of HR and head of Operations.

Even with them on board, she still has one regret:

"First of all, I wish I had brought more of the team. I should've bought loads of people into the course."

In our talk, Barbara recalls an image that came up in the course - one that many CEOs can relate to. It's of the leader pulling a cart up the hill, and everyone else is inside the cart.

Says Barbara, "For me, I had done that a lot over the years, and bringing my team in empowered them. My head of HR already has the experience and a Master's and she has gone to a whole nother level. I felt an incredible sense of support.

I would definitely advise anyone doing this course, take your team with you. Take as many as you can."



4. Don't Underestimate The Impact Of Structure And Support



The role of the leader often comes down to setting an example. It's about inspiring or empowering your team to get into a growth mindset.

For Barbara, this is something she had tried to do with her teams before. Except she noticed a common flaw in the approach.

"We're sometimes teaching this, but we're not actually mentoring or showing how."

A key element she discovered emphasized in the Scaling Up course was structure. The thinking is that routine will set you free and you don't need to stifle creativity to do it.

"You want people to show initiative of course and have certain ideas, but you want flexibility within a structure. I learned that from the Execution piece within the Scaling Up program.

I think a growth mindset is great, but you need to lead a bit more and provide some sense of structure and alignment so that your teams can explore that growth mindset."



5. Don't Be Afraid To Lean On Your Community



You may have heard us preach on just how drastic of a difference a community can make to your growth in the program.

Nowhere was this more apparent than during the Crisis Edition of Scaling Up, when we had a cohort of leaders and CEOs who were affected by the pandemic on a variety of levels.

For Barbara and The Virtual Hub team, their goal was to get to the next level and also recover from the many ways in which Covid-19 had derailed some of their operations.

But she quickly realized that her business may have been among some of the luckier ones.

"There were some business owners whose businesses had been absolutely smashed and they were fighting for their lives. But they were showing up in this group and bringing their A-Game. I was really inspired by some of their own stories.

It helped me not be so overwhelmed and stressed out by my own situation. And just hearing their energy and their fight was huge for me."



6. Use The Help Of Your Coach!



The course is not complete without a Scaling Up Certified coach guiding the cohort throughout the material.

Every week, the leaders learn the material directly from Verne. But they then meet again with the coach in a live session to reflect and plan.

As Barbara put it:

"I learned the stuff from the videos but the live sessions tend to bring it more to life. I learned more. At first, I thought we were rehashing the material, but it turns out that we were actually deepening the material."

For this edition of the course, we brought in Herb Cogliano - a seasoned entrepreneur himself - to work with the leaders.

"I love the way he would take the material, and he was able to equate the stories to his own business and how we would do it himself. That made it really real."



Where They Are Now



Since completing the course, The Virtual Hub accomplished its goal of scaling its business to the next level.

In Barbara's own words:

"I am happy to report that we spent 12 months really nailing our Purpose and Core Values - and operationalizing them completely into all decision making.

We have managed to blast through what were our biggest constraints and have grown over 25% in the year (not counting the drop we had at the start of the pandemic).

We focused squarely on the People part of Scaling Up and have shifted the company into culture overdrive with almost 70% of our people reporting feeling happy, heard, and loved. Another 20% are doing ok and a smattering say they are feeling anxious but mainly pandemic-driven."



Final Thoughts



As a final note, Barbara left us with this:

"The Scaling Up program has been a gamechanger for our business. I think you can grow your business without it, but it gets you there faster."