Jeremy Durgan climbs mountains, literally — he fully intends to summit all 53 of Colorado's fourteeners.

In fact, scaling new heights is Jeremy's business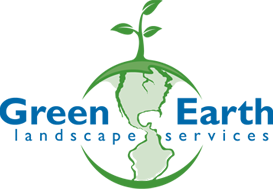 mantra. Since 2007, he and business partner, Shawn Knight, have co-owned GreenEarth Landscape Services in Panama City Beach and Santa Rosa Beach, Florida. It's Jeremy's10-year goal to expand his business empire from two to a staggering 16 branches throughout Florida and Alabama.
And you know what? He's gonna do it. Ambition is his fuel. Such a steep ascent for him is merely the next task — stepping-up to hyper sales growth.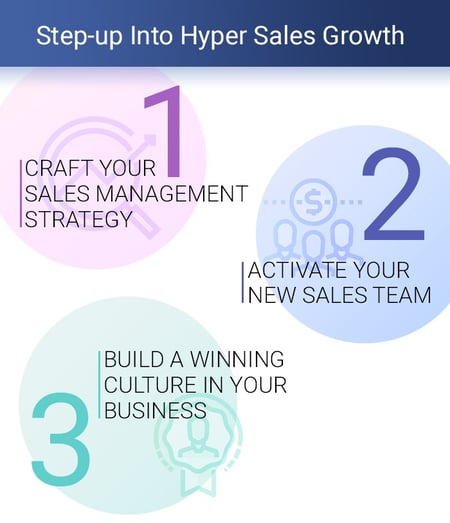 What motivates Jeremy and gives him such confidence to grow so quickly? He's learned a lot along the way, but what he gleaned in Jack Daly's "Hyper Sales Growth Master Business Course" took him over the top. In order to lead a strong team he had to learn to develop and use a playbook, how to recruit an unstoppable sales team and work through what makes his unique business culture so distinct every day.


The Playbook
"Those live classes are really important," Jeremy insists, "It really shifted how my mind was processing... pushing me out of my comfort zone of how I process and the way I learn."

It motivated him to create his business playbook. "I created a binder for all my sales teams... so many of our sales processes we put in place came from that class."

Jeremy had been busy with the realities of running a business and all the daily challenges that get tossed-up in the air as you go. He had never really had the freedom to proactively strategize on sales.

"For me to hire sales people and manage them before we were a big enough organization to support a management team, I didn't really know what I was doing. I was just flying by the seat of my pants. Jack's class allowed us to create that sales playbook."

So, for Jeremy, the course inspired him to make the best use of his sales management time. He learned how to best understand the culture of his workspace, how to develop a fresh purpose of the sales call and most importantly how to develop a winning sales force.


The Sales Team
"I got better sales people... I had a clear understanding of what attributes I needed to look for in our sales staff to what I had up to that point."

Jeremy learned how to develop his championship sales team using strategies he learned in Jack's course. These essential strategies included proactively recruiting candidates, going outside the net of his landscaping industry, really courting his candidates before hiring to get a true sense of them and building that game plan.

"We built a team," Jeremy says. "For us, to break a million dollars in sales per rep was a big deal. We broke that last year. That rep closed 1.8 million in our service base, which is fantastic. We've never done that before. Not from a sales rep, anyway... because of that course, we had the structure."

And Jeremy followed Jack's advice about using a sales bonuses in recruiting the best people. "One of the great things that Jack talked about was the recruiting bonus in his class... It is in place today. I don't have anything working to the level that that works. That's paid huge dividends for us."


The Business Culture
In the Hyper Sales Growth Course, working with Jack, Jeremy learned about the importance of understanding his industry's unique culture. This involved making sure his team was recognized, as well as feeling at home in the company.

Daily, team members connect with sales management to review tasks, what they can do in support of one another and how to track goals. On a weekly basis, they touch base with what's gone right (or wrong) and how they can grow and move on from there. Quarterly meetings allow the team to address new company priorities and strategies.


The Summit
Jeremy's ascent as a business owner is about growing profitability, for sure, but in order to establish lasting value, he made the commitment to deep dive into the three key areas for hyper growth:

1. The Playbook: He now knows that top performing sales professionals use systems and processes to separate themselves from the rest. They identify the key activities need to be performed on a daily, weekly and quarterly basis.

2. The Sales Team: Jeremy embraced the need to recruit top performers, as well as how to coach and train them to build a high performance sales team. As the lead sales manager, Jeremy learned that the job is not merely to grow sales, but to grow salespeople, in quantity and quality. In turn, they grow your sales.

3. Building a Winning Business Culture: Jeremy now sees the light that creating an environment in your business where employees are enthusiastic and excited about their challenges and tasks is totally accessible if leadership creates that energy with the team. Getting the culture right takes work, but it's that investment that makes everything else not only easier, but it lifts all the work to another level.
Build a Superstar Sales Team
in Your Organization
Join Jack Daly in his highly-popular Hyper Sales Growth Master Business Course to learn how you can revolutionize your business initiatives and build a world-class sales organization alongside fellow CEOs, Business Owners, Directors, and Sales Managers.
The course will provide you with 6 keys to achieve hyper sales growth. By the end of the course, you'll have a sales playbook and the systems and processes to build and lead a superstar sales team empowered to accelerate your sales and spur business growth.
Each cohort of the program is limited to a maximum of 50 leaders.