"Your Business Will Only Grow to the Extent You Do."
-Jim Rohn
A few days ago, I sat down with a fellow entrepreneur who is struggling with a dilemma you may be familiar with...

This entrepreneur is a very successful business owner, but was bemoaning that while she had gone through multiple growth stages in her company, she was now feeling completely stuck and was concerned that her company had hit a plateau, and would never get out of the rut.

She confessed knowing that they needed to shake things up in order to grow again, but was dreading the uncertainty and drama that accompanies big changes.

Another entrepreneur I met with recently relayed how he had tried dozens of ways to get his company off the roller coaster, hoping to stabilize his company's growth rather than the current peaks and valleys. He tried hiring coaches, reading books, and even a few online programs, but nothing seemed to work.

Perhaps you've experienced similar frustrations?

You've poured a ton of work into breaking free of gridlock. You've lost time and money pursuing what seemed like magical solutions, but you are still stuck at the same level. Maybe you've experienced some incremental change, but it's not enough. You need massive growth, not a temporary spike in sales.

There is, however, a way to experience massive growth, without all the stress and drama. It's a simple, step-by-step process and I'm going to explain how it works in a moment, but first…


Here's the 3-step exercise you must do before you attempt to achieve massive growth in your company.
There's a saying that goes, "the thinking that got you here, won't get you there".

And let's face it, what brought you success up to this point, while effective at the time,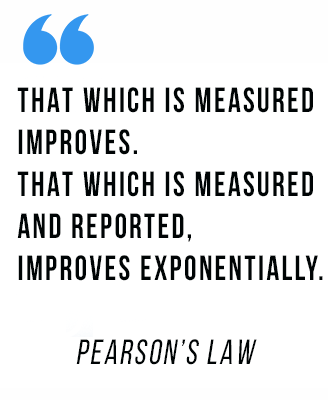 is not what will bring you the kind of success needed to scale your company 10 to 50 times from where it is now. You need to bring your thinking to an entirely new level, in order to bring your company to its next level.


So, to set out on the path to massive growth, it requires a pen and paper and I encourage you to actually do this exercise. Two of the steps can be done now, and for the third step, you will need some assistance, but don't worry, I'll guide you when we get there.

One caveat before we begin – entrepreneurs who take the third step get 23x more productivity and results.
Step ONE: Identify exactly where you are today, and what got you here.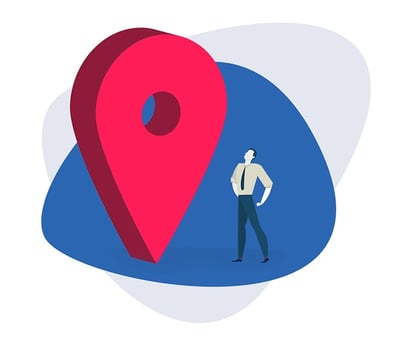 Not in general terms of "not as much growth as I want", but in actual numbers. As of today, what is your company bringing in per month? Per year? What are your expenses? How many employees do you have? How many hours do you work per day or per week, just to keep things afloat?
It's important to clarify this.

Next, take a moment to reflect, what did you do to arrive at this point? What strategies did you implement? Maybe you relied on your inner strength, intelligence, hard work, and inspiration. Or maybe you took courses, read books, and followed a plan. Think about it, write it down.

The thing is, those strategies were good...if they got you to where you are today. However, as I'm sure you realize, simply implementing the same strategies is not going to take you to the next level.

Step TWO: Identify exactly where you want to be one year from today.
Again, be specific. Take a few minutes to clearly picture how much revenue your company will do per month, and ideally, how many employees you would need. How would your business operate? Would you do business offline, or online? How many hours would you prefer to work per day or per week? Would you travel more or less? How many vacations per year?

Write it down and include the numbers. Now think about where would you like to see yourself and your company 5 years from today?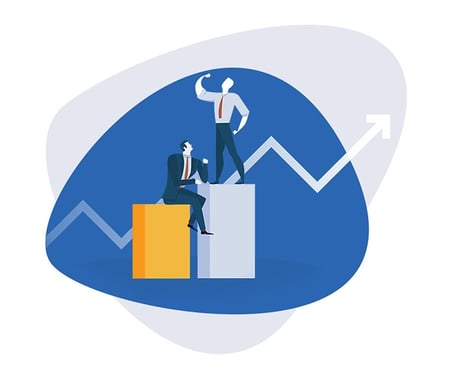 If you can, take a moment to close your eyes, and imagine yourself celebrating New Year's Eve, with your family and friends... where will you be?

What role does your company play in creating this ideal lifestyle and picture for you? Is it larger, or maybe smaller? Are you still in charge of everything you're in charge of now, or do you have others taking over some of the responsibility? Are you serving the same types of clients, or changed your target audience?

The key is to imagine the kind of life YOU want to have first, and then, the type of company you want to have support that vision, rather than the other way around.

Now that you have a specific vision of the future in your mind and WHERE you want to go, you can move on to ask, HOW can you get there?
What

knowledge

do you need to acquire to reach this new level?
What kind of

actions

do you need to stop doing?
What type of

people

do you need to surround yourself with in order to grow?
Who has

already achieved

the level of growth you desire?

Step THREE: Identify your Action Plan for exactly how you're going to get there.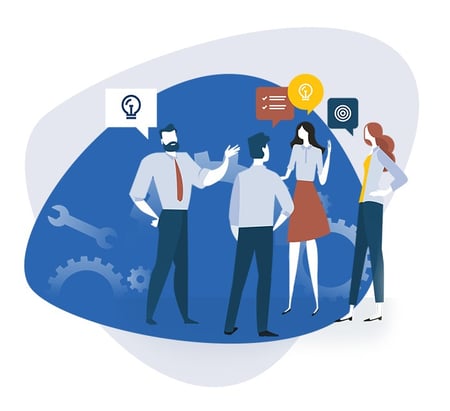 Once you know where you're at and where you want to go, what you need is a clear path to get you from point A to point B, in logical stages.

You need a map, an implementation plan, tools, and you will need support along the way. You need a process to follow that's been proven, so you're not throwing more time and money at the problem, without getting results.

This is a tall order, but this is exactly how my company can help you...

Over the past several years, we have trained thousands of executives and entrepreneurs to break out of the plateaus they were experiencing, and to grow and scale their companies with less stress and drama.

We focus on implementation and results, and achieving massive growth for your company; without the drama that can result from massive change and forward motion.


We accomplish this using something called, "The Hybrid Method of Learning".
This is not a new process, nor is it a one-size fits all model. Thousands of CEOs, entrepreneurs, and executives in over 60 countries, have been through our programs and experienced their own massive growth, without the drama.


Quick story:
I met Dr. Brad Smart at Birthing of Giants when I was struggling to improve my team and hiring process.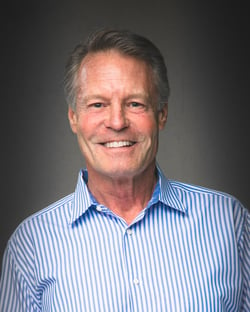 Brad is the founder of Topgrading, the hiring methodology that has enabled hundreds of leading companies, such as General Electric and Barclays, to more than triple their hiring success in promoting and retaining high performers.

In his book, Topgrading, Brad outlines his 12-step process to attract and hire A-Players, effectively weeding out "chronic B
or C-players."

During our time together, Brad taught me that you don't need to be good at hiring, you just need to know how to follow a process. Think about it. Take McDonald's for an example, because the process is so detailed, any 15-year-old kid can make their hamburgers and it will taste exactly the same, every time — no matter which franchise you visit.

Similarly, Brad gave me the key formula to hire and retain the best talent, every time. Learning from Brad gave me that "ah-ha" moment that has helped me hire really great people who are both a cultural fit and who have the right attitude for success.

This is the kind of change I want YOU to be able to experience too.

So let's take a look at what's actually in Step 3 of your plan, and how following a proven process can get you from point A to point B starting today.

The Hybrid Learning Method: What it is
and How it Works
The Hybrid Method of Learning is not just a book, a coach, or a mastermind group. It is a fully integrated process that will help you achieve massive growth. It is designed as a 4-Step Action Plan that you can easily follow to achieve the exact vision of where you want to be.

Here's how it works.

Step 1.

Direct Learning.

With the Hybrid Learning Method, you will experience direct learning through online training videos taught by the top industry thought leaders. These experts will help you to internalize the ideas and concepts you need to experience a breakthrough. You will NOT need to read multiple books, and spend weeks studying theory. You will spend only a few hours per week going through the heart of the methodology.

Step 2.

Live Coaching Sessions.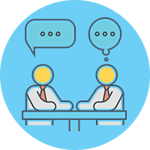 The next step in the Hybrid Learning Method is implementing your new knowledge: we won't leave you to plan and implement yourself, straight out of the book. With the program coach or thought leader themselves, you will get clear on how the concepts apply to your business model, and then work to create a personalized implementation plan for your goals.
Step 3.

The System Tool Kit.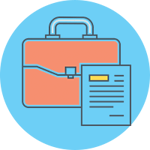 The third part of the method helps you break free from the status quo and achieve massive growth. Our tool kit gives you the necessary frameworks, strategies, and blueprints to execute your plan. You won't have to guess what you need, since we provide the exact tools needed to get maximum results.


Step 4.
Mastermind.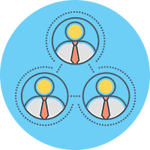 The fourth step of the Hybrid Learning Method is connecting you to a mastermind group with other business owners of your caliber. These executives are implementing the same things as you, and will help you stay on track and keep implementing, with no "lag time" between planning and execution. If you've tried to stay on track with a plan yourself, then you know how valuable an accountability group can be.


Solving the Problem of Employee Pushback
One of the things that can slow and even stop growth, when you're is trying to implement change in your business is when your team isn't completely onboard and going in the same direction.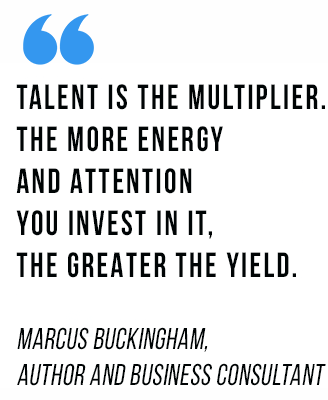 If you have employees, you have probably experienced at some point the problem of your people slowing progress, or giving "pushback" when trying to do things differently. Even if they don't recognize it, the urge to resist change is human nature, and in part, this is what creates the "drama" in a company.

Part of the secret to our success rate is that we don't just teach you. We also help your team to understand the process as you are implementing. By including your team in the growth process, they can help you do the work needed, at the level desired, and without the usual confusion and resistance you would receive when implementing on your own.

Because no matter how excited you are about learning and implementing new ways of doing things, if you do not have buy-in from your team, you will face frustration and drama in trying to scale and grow.


How to Get Started Implementing Your Plan of Action
If you've tried to create forward motion within your company before, there are always roadblocks you will face when going through massive growth.

However, this time can be different. You will have a clear implementation plan, along with all the support, tools, and processes needed to do it faster, better, and far cheaper than reading books, attending events, hiring consultants, or even enrolling in the typical mastermind.

I would love to show you the exact process that we use to jumpstart your growth, and help you hit your goals this year. It's amazingly powerful, and has been proven to be replicable, which is why we have helped over 40,000 entrepreneurs and executives globally increase their productivity and results.

Entrepreneurs who work with us find themselves going from point A to point B in an incredibly fast pace, but without all the roadblocks and drama they have experienced with other programs.
Get the Guide to Navigate
the 4 Stages of Business Growth
Want more strategies and insights that will help you grow and scale your company?




Click here to get your FREE copy of our guide, "How to Navigate the 4 Stages of Growth All Successful Businesses Go Through". Our guide will first help you identify what stage your company is currently in. Then, it will show you what you need to focus on, what you need to prioritize, what barriers you'll need to overcome, and what abilities you still need to reach the next stage.

Use this guide as your roadmap to take your company from a start-up to the industry leader!

Download your free copy now.