8 Steps to Fast Track Your Growth With Open Book Management

Jack Stack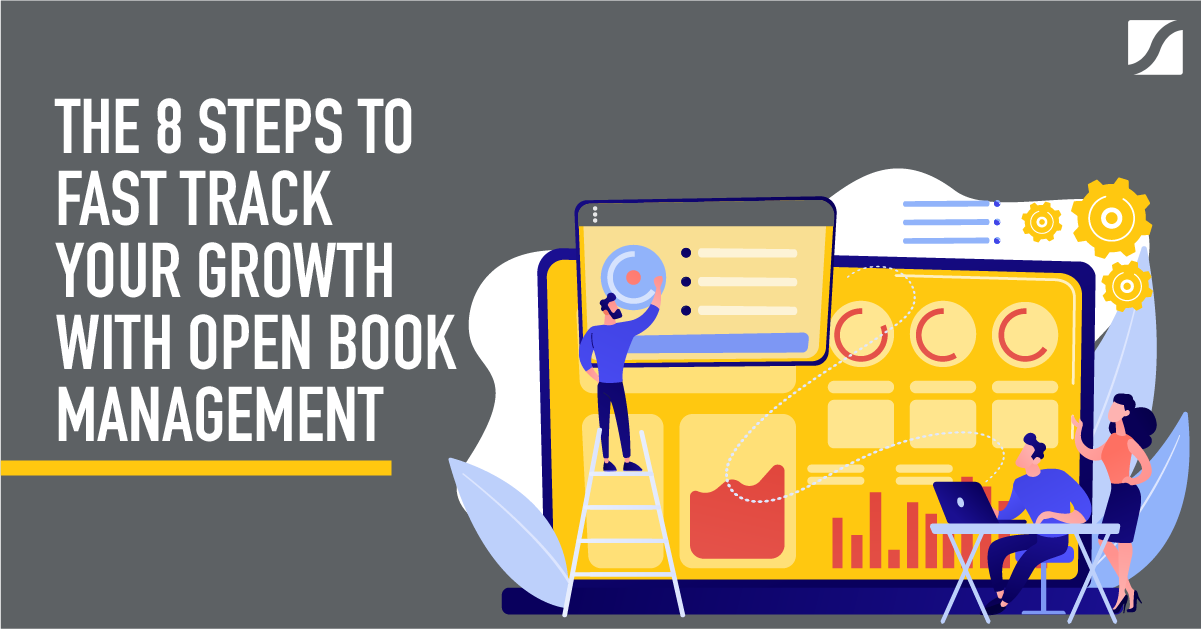 Running a small to mid-sized company can be lonely.

You don't yet have the wealth of resources and talent that is available to corporate leaders, but you've already grown past the tight-knit dynamics of a scrappy startup team.

The thing is, you don't have to shoulder this responsibility alone.

There is a way to effectively incentivize everyone on your team to operate as if they are part owners with you.

It's called open-book management (OBM) and it's a simple practice at the heart of a methodology known as The Great Game of Business©.

In this article, I'll tell you about what OBM is, why you should be doing it, and how you can use it with The Great Game to create healthy teams, healthy balance and, of course, healthy bottom lines.


What Is Open Book Management?



Open book management is a practice that was popularized by my experience running companies and that led to my writing the book The Great Game of Business.

In 1979, I was assigned by International Harvester to lead a failing 200-strong manufacturing factory in Springfield.

If the factory didn't find a buyer, the company would shut it down.

My leadership team and I didn't want to have to fire 200 people, so we decided to try a different approach.

After multiple denials for a loan, I was able to scrape together the money to buy the factory. My team and I then decided to educate themselves about the business and its finances.

But we took it a step further by including the factory workers in this education.

The team figured that the factory would have a much better chance of surviving if everyone knew what was at stake - and what it would take to get them there.

That's essentially what open book management is all about.

It is the practice of consistently forecasting your company's financial information alongside your employees and giving them line-item ownership. This empowers them to make decisions that positively affect the bottom line.

If you think about business as a game, then the score is how your company is performing financially. To win, everyone on your team needs to know the score and what's impacting it.

That's why I believe that OBM is not a one-time fix.

It's meant to become a pattern and discipline for every day of business within your organization - albeit a fun one that is also easy to learn.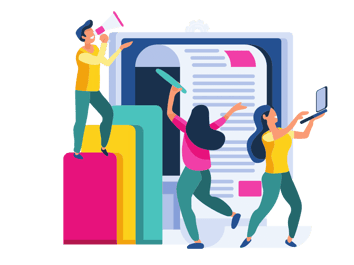 The Great Game methodology is the most celebrated form of open book management out there - and it expands on this discipline even further.

With Great Game, your goal is to increase financial literacy for all your employees, so that they can clearly see how their work contributes to your company's overall goals.

As you get better at educating employees on the company's financials, they redirect that knowledge into their output and begin to think, act, and feel a lot more like owners.


Why Does Open Book Management Work So Well?



In most companies, employees don't often know the direct tie to how much they are helping (or hurting) their employer.

This leads to them seeing their work largely apart from profit or loss. They have little motivation to put forward ideas that could benefit the company.

Say you have a customer support person and their performance is graded on the number of tickets they can close in a certain timespan. That number of tickets closed may impact your Net Promoter Score, which in turn impacts Customer Lifetime Value, and so forth to a percentage of revenue for the year.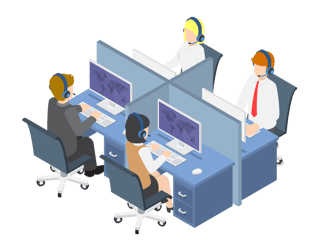 This little number by itself can seem insignificant but actually represents a very real contribution to the growth of your company! If your support person doesn't understand this, they might not have the incentives to go above and beyond in the role.

The idea behind OBM and Great Game is to help each employee gain a better understanding of how the organization is run, and the truth behind the books, so each person becomes empowered to participate in new and impactful ways.

People tend to fight for something that they are helping to create or save. And they like to understand how their contributions correlate to success.

When employees understand the language of how their company operates, they are encouraged to think and act more like owners, and everyone wins.



The People and Financial Benefits of Open Book Management



When employees can easily grasp how their day-to-day actions influence your company's performance, you clearly have an advantage.

But the benefits of open book management go beyond that.

When done right, this practice will dramatically shift your organizational health in 3 major ways.


1. Know your numbers to predict the future



Opening up your books won't just help with visibility.

It will also enable you as an organization to focus on the key numbers that drive growth.

By examining your financial statements on a regular basis and forecasting what you expect to see in the next month, quarter, and year, you'll be able to more easily and purposefully direct your company.



2. Know your Critical Number



The Critical Number is the one thing that most clearly defines "winning" for your company.

Once you define this number, it provides a common metric and goal for your company and your employees.

This allows everyone in the organization to stay focused on a clear and measurable endgame, and how they can personally affect it.



3. Build a winning culture



Employee engagement is one of the clearest indicators of corporate health.

That's because employees need to feel like they matter and make a difference.

The principles of Great Game connects employees to their jobs.

By personally investing in the company's success and having a stake in the outcome, they feel that they really do matter and are making a difference.


8 Ways To Get Started With Open Book Management Today



The whole point of OBM is to get employees engaged and thinking about their individual contributions to improving the company.

You only need to share the specific financial information that is necessary to accomplish this. Every organization will have slightly different criteria.

For example, if salary information is not impacted by employees, you wouldn't need to share these details with them.

Generally though, the more open you can be with the statistics that affect your financials, the better. That's how you build trust and power through your challenges as a team.


1. Lay the initial groundwork



Do this by consuming educational resources and insights from industry leaders on open book topics. Reach out to business coaches and attend open book business conferences and courses.

Here are some resources to get you started.


The Dollar Exercise - Quick Exercise to Ease Into Opening The Books
Common Mistakes Made When Implementing Open Book Management
3 Things To Consider When Implementing Open Book Management


2. Make a scorecard



Create a simplified profit and loss statement with your team to document and plan your process. This will help you keep your critical numbers top of mind.

3. Assemble a team

Get together a team that will be accountable for rolling out and sustaining open book management.


4. Educate the organization



Start implementing financial literacy training. People don't need to build up CPA-level knowledge, but they do need to understand why the numbers actually matter and how each role in the company impacts them.

How do the individual actions at the frontline level impact profit, revenue, or cash?

Those are the types of questions you want to clarify.


5. Establish a meeting rhythm



Start scheduling and holding weekly Huddle meetings to forecast the numbers.


6. Begin by focusing on small wins



Start implementing small exercises to help your management and employees practice these concepts.

You'll gain momentum by achieving the smaller goals that drive the critical number.


7. Incentivize employees to take an active role in OBM



Create a rewards and recognition system to further validate employees' efforts and value to the company.


8. Implement the concepts of High Involvement Planning



All of this transparency of your company's finances will do little to motivate everyone in the organization if they don't know what the endgame is.

You need long-term strategic goals that are clearly tied to your financial numbers.

High-Involvement Planning is a series of processes available to help implementation teams think through these goals. This process involves gathering all your knowledge about the company today, and using it to set benchmarks for the future.

Involve all employees in this process. The more people you involve in the process, the more they'll know.

Make sure everyone knows the rules of the game of your business, so they'll best be prepared to win.



Open Your Books And Win The Game Of Your Business



Management principles that worked for past generations no longer make any sense for the organizations we're trying to build today.

At the end of the day, you are trying to build something that builds value.

Not just for you but for your leaders, your employees, and the community as a whole.

The discipline of open book management is just another step forward in building that value.

Teach your team to understand the scores of your business, and they'll spearhead improvements that you never could have accomplished on your own.