3 Ways To Take Your Business To The Next Level In 2021

Verne Harnish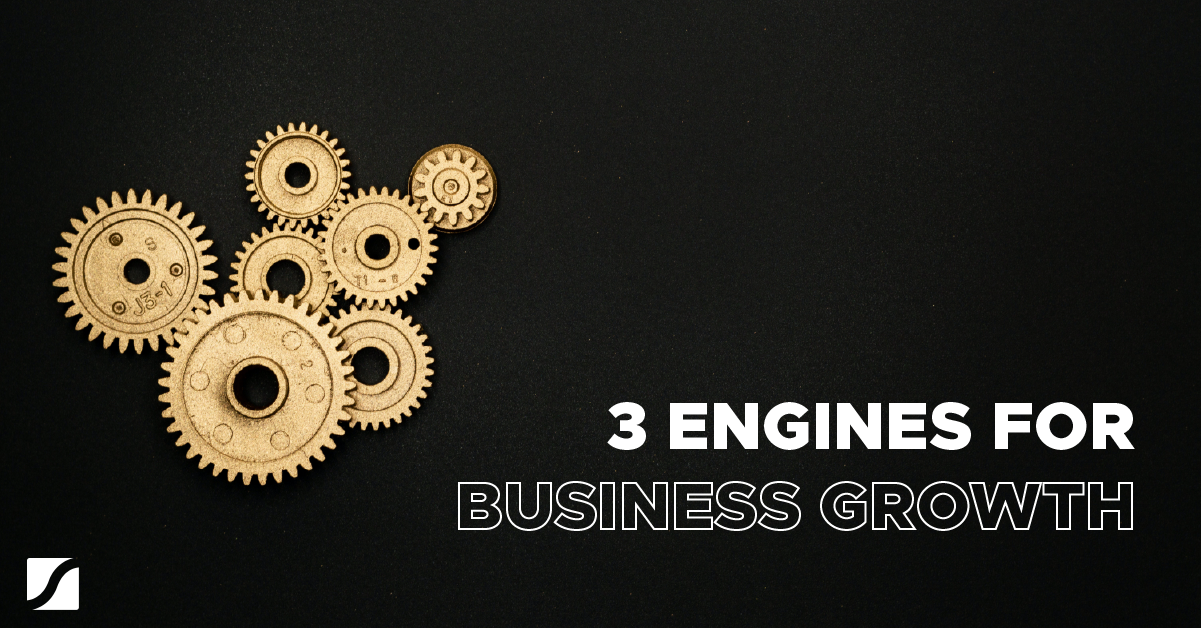 The last time the world saw a pandemic as severe as Covid-19, the Roaring '20s were on the other side.

And despite today's challenges, I believe you can tap into that type of success this time around in your business growth.

That's because the key to growing your business lies in recognizing those growth killers we face and turning them into growth engines. So, let's move beyond the frustrations of the last 18 months to simply focus on the basics for scaling your business and managing rapid business growth going forward.

After all, even Vince Lombardi, famed coach of the Green Bay Packers, started each football season by breaking it down to the fundamentals.

The coach would hold a football as he addressed his team. "Gentlemen," he would tell them, "this is a football."

It's no different for you as an entrepreneur, CEO, or other executive-level leader working to scale up your business. Maintaining fundamentals is critical. So, it's in that spirit that I say:

Business leaders, these are 3 growth killers. And this is how you turn them into growth engines in 2021.



The 3 Business Growth Killers You Should Know About
As you consider how to manage rapid business growth, think about the complexities that go with it.

I noted in my book Scaling Up that expanding from 3 to 4 people grows the team by only 33%. But the complexity may increase 400%.

And this complexity expands exponentially, creating these growth barriers:


Leadership Development — The inability to staff or grow enough leaders throughout the organization who can delegate and predict


Scalable Infrastructure — The lack of systems and structures to handle a growing business' complex subsystems


Marketing Effectiveness — The failure to scale up an effective function to attract customers, talent, and attention

So how do you turn these growth killers become growth engines in this time of health concerns, supply chain issues, and staffing challenges?

Let's examine some fundamental solutions.


The 3 Business Growth Engines
As we examine these potential growth engines, we'll go backward on our list, starting with the barrier that's most critical to scale: marketing effectiveness. It's the one that draws in business, employees, and maybe even investors.


How To Turn Marketing Effectiveness Into A Growth Engine
Effective marketing is separate from sales. It focuses on an updated version of the 4 Ps of marketing. Well-known ad agency Ogilvy follows a more modern version of the list, known as the 4 Es:


Not Just Product, But Experience — Any one of the touchpoints with your business can turn off customers and make them detractors. Examine whether your website is easy to navigate, you're easy to get ahold of, your product is easy to use — even whether your invoices are easy to pay.


Not Just Price, But Exchange — Consider factors that go beyond the traditional pricing model. For example, think about what it's like to take a taxi, paying a price based on a mile or kilometer. But with Ubers and Lyfts, it's really based on demand. On a flight, the price of your seat incorporates factors like how early you booked and how many bags you have.


Not Just Place, But Everyplace — Be everyplace your customer is hanging out. Have a presence that's ubiquitous, so they see you everywhere and feel like you're everywhere they are.


Not Just Promotion, But Evangelism — Can't afford huge ad budgets? Rely on evangelists, like Scott Mize was when he was an early evangelist at Apple. If this evangelism creates enough raving fans, that will drive marketing for you.
Spend an hour on these four Es every week, and try to improve at least one of them by 1%.

And if you must focus on just one of them, make it the pricing/exchange element.

Here's why: It's the one that makes you immediate money. My company helped a business get its price right in 2020, and with that change, its profitability jumped to 17% from 4%.

How To Turn Scalable Infrastructure Into A Growth Engine
As an organization grows, it becomes more complex. It has various functions, locations, and business units. But what kind of teams do you want to assemble as you scale your business? First, it's critical to focus on team size. Amazon founder Jeff Bezos, for example, always had the 2-pizza rule, which meant he wanted no team larger than what 2 pizzas can feed.

Then think about the structure of your organization. The old organizational chart was well-designed for doing back work. It looked like the human body, with the CEO as the head and then shoulders, arms, fingers, and toes.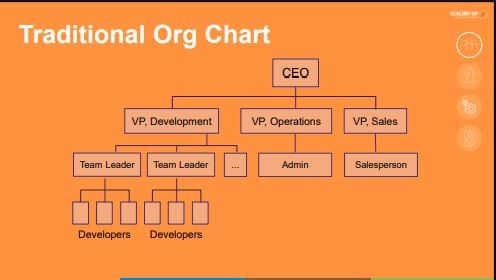 But that's not the kind of work we're doing if our goal is agile scaleup. We need brain work now too.

So, as you assemble a scale-your-business toolkit, think about creating a team of teams.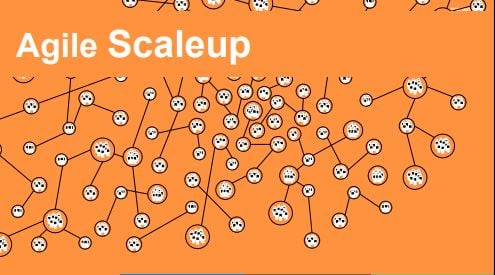 I co-founded Geoversity's School of Biocultural Leadership in Panama (of which one of our Growth Institute thought leaders, Tamsin Woolley-Barker, is the dean). We bring lessons from nature into organizations to help them scale much further and faster than before. We help organizations become "anti-fragile," focusing on the effectiveness of collective intelligence, distributed leadership, reciprocity, and unique ways of generating value in organizations.


How To Turn Leadership Development Into A Growth Engine
Training and development used to be a nice-to-have. Now it's an imperative. Remember how I said we need brain work in addition to back work?

Consider AmRest, the Number One European owner of restaurants around the globe and EuropaProperty Retailer of the Year in 2019. The company has been the best-performing stock in the European foodservice sector since 2005.

Henry McGovern, AmRest's co-founder and chairman, was a student of mine at MIT when he opened his first restaurant in Poland. Now, 25 years later, AmRest has 49,000 employees and around 2,400 restaurants in 16 companies. He says this about his company's ability to scale: "We're more a training company than a restaurant company."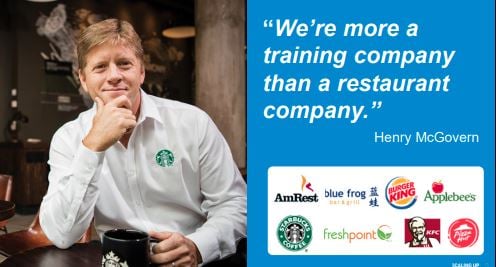 And then there's Steve Jobs. When he knew he was dying, he wanted to guarantee that his baby, Apple, would not only survive but thrive. So, he didn't work on another product — he developed Apple University. The program teaches employees about Apple's technology and corporate culture.

Apple University is one of the best-kept secrets out there, but it's a key to Apple's success.


Scaling Forward
The Scaling Up framework turns growth killers into growth engines. It helps your business scale forward in leadership development, scalable infrastructure, and marketing effectiveness by focusing on the following foundations:


People — Having great people inside your company and out

Strategy — Stating your business' strategy simply to drive growth

Execution — Operating without drama while driving profitability

Cash — Having consistent sources of cash to fuel your growth


Each of these pieces contains myriad different opportunities for taking your business to the next level. But they all share one theme:

Whatever you do, you've got to be different.

If you're pricing the same as everyone else, you're no different. If you're hiring the same people as everyone else — a serious concern in these days of the Great Resignation — you're no different. If you deliver your product or service in roughly the same way as everyone else, you're no different.


Scaling Forward With People
When considering how to grow your business, think about how people can help you differentiate your business. A few fundamentals to keep in mind:

Get Your Leadership Right
When Michael Dell returned to the helm of Dell Technologies, he identified two key players the company was missing: chief marketing officer and head of customer advocacy. He knew you've got to have a complete senior team hitting on all cylinders to scale an organization.

Clean Your (Staffing) Closet
Examine your revenue per employee and gross margin per employee to see if there's room for improvement. Get your act right, get your closets and your garages cleaned out — which is the way I view the process — and you might double or quadruple your revenue without adding any talent.

Fish Where There Are Fish
Our ScaleUps website has featured a client who discovered that the athletic department at his alma mater, the University of Michigan, has a career placement office. And that's his fishing well. He recruits staff from there, he says, because many athletes have the traits he wants in an employee: the will to win, persevere, and push through the pain.

Eliminate The Drama
Retain employees by removing the things that demotivate your team. What are the two main reasons folks say they want to leave? They say, "You make me work with dumb people, and you make me do dumb stuff." And that's what you want to remove from the organization. Get the people right.


Scaling Forward With Strategy
Start with your vision. If a majority of your employees are aligned on that, then you're more aligned than 99% of the companies out there. And that helps you pinpoint your Big, Hairy, Audacious Goal (BHAG). Make sure your team is on the same page in:


Core values

Purpose

Brand promises


Strategies and priorities
Remember: When you're establishing your brand promise, give people 3 reasons to buy from you. Not 2 or 4, or even a list of 10.

A perfect example is our client FastCat, a fast-growing transportation company in the Philippines. Its brand promise follows the 3-reasons guideline:

FerrySafe. FerryFast. FerryConvenient.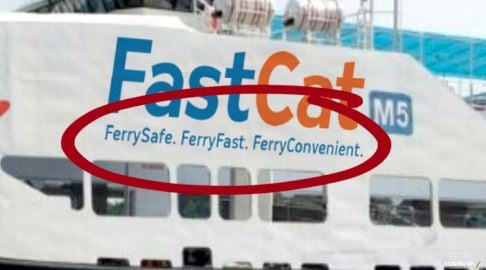 Scaling Forward With Execution
Executing your plans for scaling up your business starts with reviewing The Rockefeller Checklist to make sure your business has clear goals and routines in place. Then focus relentlessly on:


Priorities — Ensure alignment

Data/Metrics — Provide clarity and foresight

Meeting Rhythms — Facilitate better and faster decision-making

One way to facilitate smooth execution is through what I now call the 4D Weekly Meeting. This is where you:


Discover — Share good news, metrics, and priorities.

Discuss — Dive into issues and brainstorming.

Decide — Align and commit to a decision.

Delegate — Wrap with who's going to do what and when.

This updated approach takes into account success stories like Hubert Joly's at Best Buy. In turning around that company, he placed an added emphasis on customer and employee data, putting that information first to inform other action items.


Scaling Forward With Cash



Think back to what I said about the tremendous value of the price/exchange element of marketing your business. Cash is king. You can get by with decent people, decent strategy, and decent execution, but you won't last a day without cash. And with inflation rearing its ugly head, this close look at cash now could be the ticket to ensuring you don't wake up in a year with the slimmest of margins, wondering what happened.

Financial analysis thought leader Alan Miltz recommends examining your Power of One, considering scenarios like increasing price by 1% or reducing the cost of goods sold by 1% to bolster your cash flow.



Start Your Growth Engines
As your business grows so will your growth killers in leadership development, scalable infrastructure, and marketing effectiveness. It's a matter of when not if.

To overcome these barriers, focus on people, strategy, execution, and cash as your foundation. Then you can tackle your barriers by understanding:


The value of the 4E's of marketing effectiveness

The importance of the right team to scale your infrastructure


The need to promote leadership development
Now I hope you'll join me as I team up with Scaling Up Coach Herb Cogliano to dig deeper into how to attack the fundamental growth killers and examine all the fundamentals of scaling forward in your business. Learn more about the next Scaling Up program here.