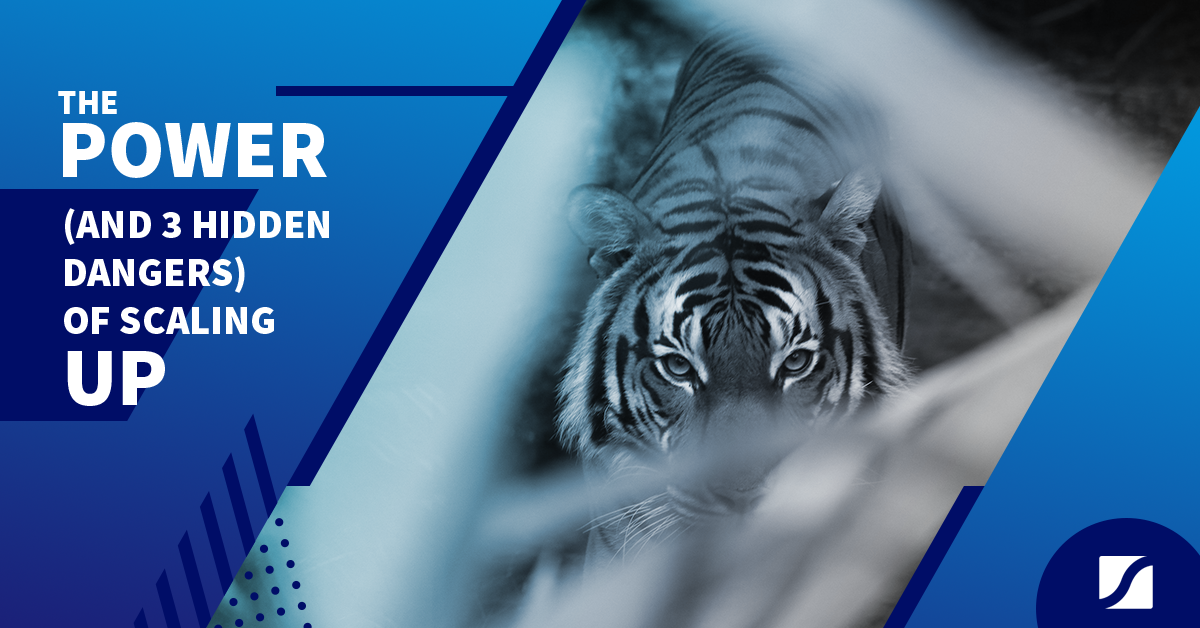 One of the greatest things in my life as a CEO is seeing the faces of my clients light up when they see how things change in their business.

I get messages from CEOs telling me how much the quality of their life had improved  – even aside from their increased income. And even better are the messages from their partners saying,


"Thank you so much, I was able to go on vacation with my husband/wife and our family for the first time in years… and my they weren't on the phone running the company for once!"

These are the things that make it all feel worthwhile for me, and from this point of view, everything is perfect.

I became a CEO Coach with Gazelles in 2010, teaching entrepreneurs how to implement and use the power of Scaling Up in their businesses.

By 2013, I was doing almost a million dollars in coaching. At that time, I remember the money was great, and I felt a huge amount of satisfaction from my work. One of the greatest things was to see my clients' faces light up when they saw how things would change, once they implemented the ideas from Scaling Up.


But there were two big problems...
For one, during that year I had spent over 250 nights away from home in hotels because of the travel demands of the work. So, I knew that was simply not sustainable.

Second, every time I worked on implementing the Scaling Up concepts for my clients, I found there were things missing that were critical to their success with the program. So, I would purchase and give my clients other books to read such as Topgrading, Hyper Sales Growth, Exponential Organizations and more.

Because you need a village of "gurus" to scale your company… there is no one "guru" with all the answers.

But I found that most of my clients would rarely read them and gave excuses that they didn't have the time. So I decided to shift the approach. After all, many entrepreneurs enjoy watching or listening to insights rather than reading them… it's like 'condensed wisdom' delivered in a shorter period of time.

I know first hand that entrepreneurs are busy, and I thought  – why read a book for six to ten hours when you get the insights in 10% of the time? So I created a database of the very best insights in a video format and it allowed entrepreneurs and their teams watch or listen to the content instead.

That was the beginning of what has now become the initial step of a 4-part method I developed to help companies scale faster and easier, with less "drama" than ever before. And I want to tell you about that program and how it works, in just a moment.

However, first…

I need to warn you about 3 hidden dangers in growing and scaling your business, which most companies don't even realize are coming.

And the worst part is, too many coaching, consulting, and mentoring programs that tell you they specialize in helping you to "scale your business," aren't aware of (or don't address) these problems either.

And what that means for you, is that you can lose a TON of money and time if you don't take plan for it, or work with the right person that can help you with it.

In fact, not preparing for the ripple effect of rapid growth in advance can create other problems to deal with, and even end up slowing your growth in the end. So let's take a good clear look at what to expect if you really want to grow and scale up quickly this year.


The 3 Hidden Dangers in Scaling Up That Other Programs Fail to Address
Danger #1: More Drama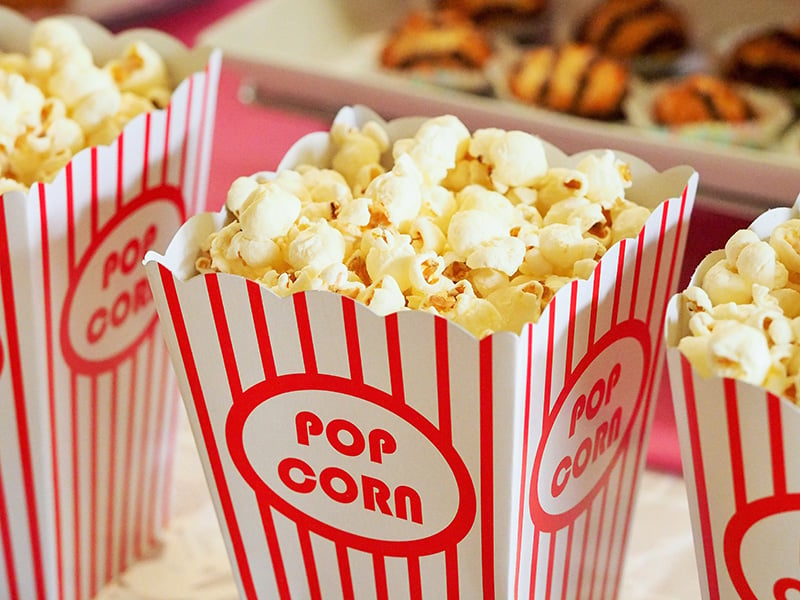 One danger that other programs don't address, leaving the entrepreneur with even more problems to solve, is that when you finally grow and scale your business, it can actually create more drama within the team.

Things won't work as they did before, because with growth comes the new processes, more employees that need to be managed, and more… and while that's good, you must be prepared.


Your people and systems need to adjust as you scale, so you want to be prepared to adjust as quickly and keep things running smoothly.

If you ignore the possibility of increased drama and don't address it head-on, you will be slowing your growth and even slide backward.

That is why I made sure my program addresses both at once  – how to grow and scale, with less drama.


Danger #2 More Work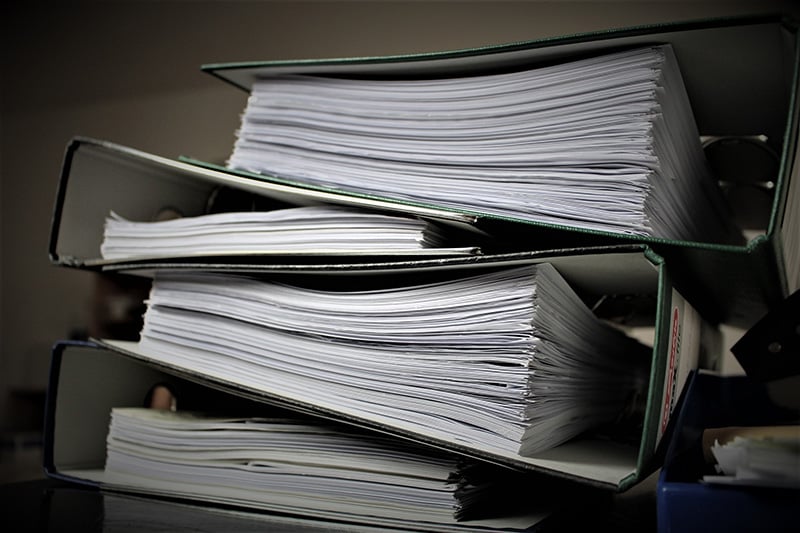 As you may have seen in the past, no matter how excited you are about learning and implementing new ways of doing things, if your team is not on board with all of it from day one, you will ultimately end up having to do the majority of the work yourself.

There's nothing worse than 'reverse delegation'  – which means, when you put out a task or project, your team ends up giving you back twice the work.

The truth is, if you don't invest in educating and training your team  – along with yourself  – you will end up with massive pushback, and a lack of understanding of the new models you are learning and implementing.

Creating a system for implementation requires a different way of thinking and operating. And for this, we use the Who, What, When (WWW) tool from Verne Harnish's Scaling Up.

First, you want to identify the key items and tasks to be completed, and itemize them.

Next, you want to create a diagram of this itemized list so it can be replicated by another person or department handling the task.

Finally, you clearly communicate the who, what, and when to complete the task, plan, or project.


This helps you create a team empowered to take action, implement, and create results  – while avoiding 'reverse delegation'.

Part of the secret to our success with helping over 40,000 entrepreneurs and leaders from 60+ countries is we don't just teach you, we teach your team. In doing so, they can do the work you need them to do, at the level you need them to do it at - which frees you to work more on the business so you can grow and scale with less drama.


Danger #3 More Cost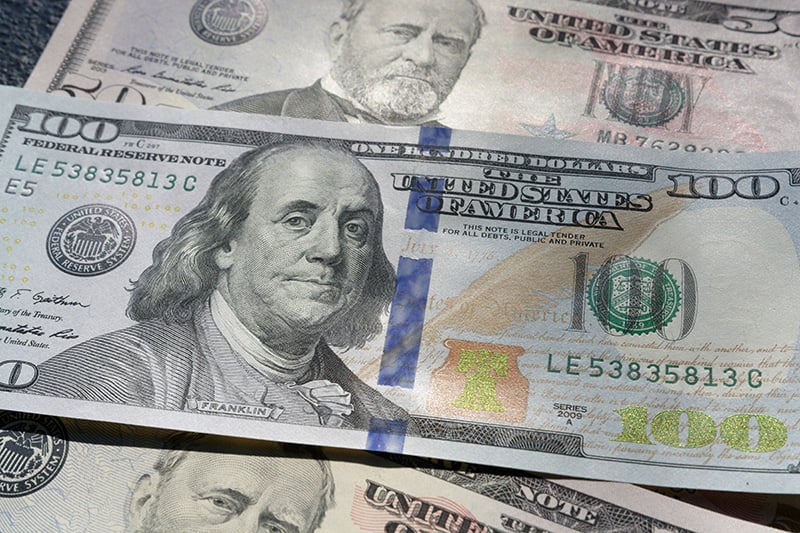 The truth is if you don't have the right people and tools in place, all of your growth can end up costing you much more money, just to maintain the status quo.


Have you heard the saying, 'What Got You Here, Won't Get You There'?

Well, you can't have rapid growth in your company with the same tools that got you to this point either, and if you ignore this danger, you will end up paying a hefty price.

Many programs tell you HOW to build and grow your business, but leave you on your own when it comes to finding and implementing all the tools you need to actually do it. We don't think this is reasonable, or responsible.

This is why we make sure you have the people and tools in place you need to make your growth as painless and inexpensive as possible. We are different from other companies – we help you avoid the mistakes they make.
Get the Guide to Navigate
the 4 Stages of Business Growth
Want more strategies and insights that will help you grow and scale your company?




Click here to get your FREE copy of our guide, "How to Navigate the 4 Stages of Growth All Successful Businesses Go Through". Our guide will first help you identify what stage your company is currently in. Then, it will show you what you need to focus on, what you need to prioritize, what barriers you'll need to overcome, and what abilities you still need to reach the next stage.

Use this guide as your roadmap to take your company from a start-up to the industry leader!

Download your free copy now.