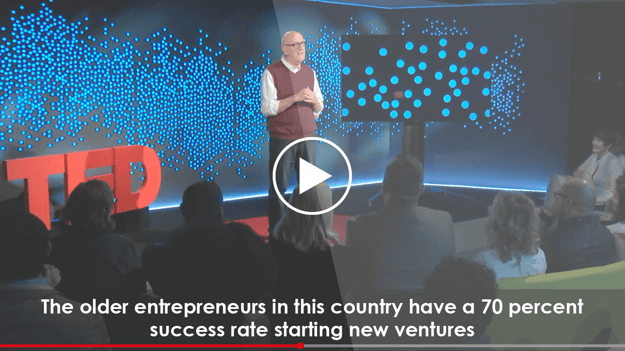 When people think of entrepreneurs, oftentimes they visualize open, sleek coworking spaces filled with young vibrant innovators. Key word: young. As a society, we've come to envision entrepreneurs as people like Jeff Bezos working from his garage, or a young Bill Gates developing Microsoft.
But we may be overlooking an up-and-coming and very influential set of entrepreneurs: Senior ones.
Paul Tasner
is co-founder and CEO of
Pulpworks, Inc
. a company that designs and manufactures biodegradable packaging for consumer goods. After being laid off from his corporate job prior to that, he figured he'd find another job at the age of 64. But it wasn't so.
Instead, Tasner decided that 66 was as good an age as any to
start his own business
, and thus became an entrepreneur. He quickly realized there was very little support or mentorship for the senior population in entrepreneurship.
Doesn't it make sense, Tasner argues, to nurture what is becoming one of our largest population groups? The U.S. will have a senior population of 84 million in by 2050. That's 84 million individuals with the potential to develop new businesses with four decades of experience.
This is a population worth tapping into, Tasner argues.
Watch the full clip below to learn more!