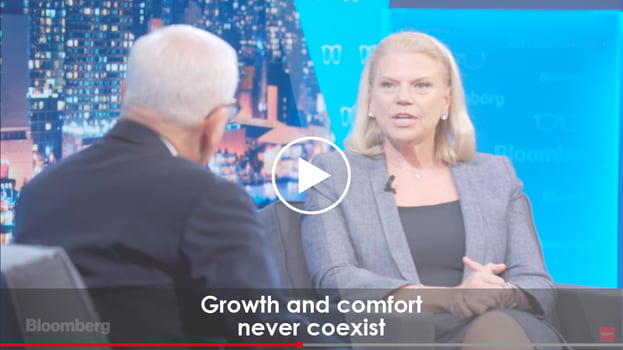 Opportunities come knocking when they please. And it's an idea you better be used to if you hear a knock yourself.
Ginni Rometty is the chairman, president and CEO of IBM with a proven track record of leadership. It was through her ascent to her prestigious roles that she learned that when an opportunity presents itself, you take it.
When offered a new role beyond her capacity in her early career, she hesitated and told them she'd sleep on it. After reflecting, she realized that was assuredly a mistake. She went straight back and took the job.
"Growth and comfort never coexist," she explains. She then goes on, "Get really comfortable with being uncomfortable. It's when you learn the most." Life is full of moments we feel unprepared for, and it's up to us to adapt to the things coming our way.
Watch the full video below to hear Rometty's full discussion on why it pays to take opportunities that seem out of your expertise.