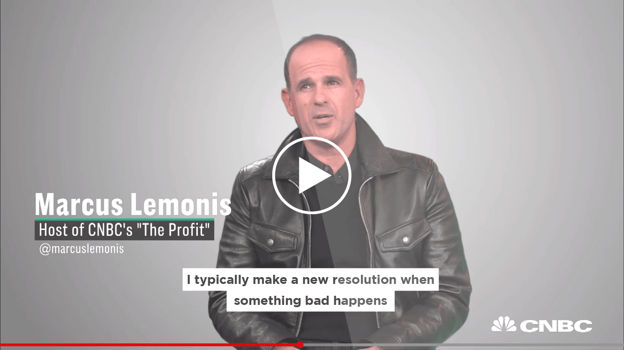 It's that time of year again. The time when we all sit down, evaluate how the previous year went, and set some new lofty goals for ourselves.
How many of us actually follow through on these goals though? What if there's a better way to set goals?
Marcus Lemonis is the CEO of
Camping World,
among other enterprises, a philanthropist, investor and stars in the show
The Profit.
His track record shows a proven record for setting goals and accomplishing them. What may come as a surprise though, is that he doesn't follow the tradition of setting big goals at the beginning of the year.
"I don't use the calendar year as a time to do that," he explains. "I use a mistake I've made or a decision I made that didn't go right." Rather than relying on an arbitrary measurement of time, he uses his personal challenges as a time to reset and grow beyond his capabilities.
Two other things he mentions when setting goals is setting realistic, achievable ones rather than outlandish ones that will leave you failing. Also, Lemonis makes efforts to include goals that involve bettering
other
people's lives.
Food for thought as you set your own goals this year. Watch the full clip below to hear more!